Applying for a scholarship can sound both scary and exciting, but I couldn't recommend the Gold Scholarship Programme enough. There are so many opportunities offered by the programme, including volunteering, networking and skill building.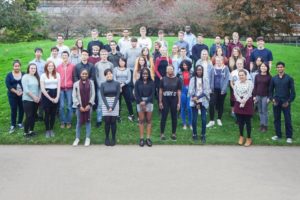 The financial support is an obvious benefit of the scholarship, limiting many of the worries and struggles associated with being a student. Moving out for university I worried about how I would manage my money for food, rent and social activities. Like many others, I'd never had to budget before. With the money from the scholarship I can feel more confident and at ease knowing I'm not struggling financially.
The volunteering and mentoring opportunities are just as valuable, if not more. Although 50 hours of volunteering sounds intensive and out of reach, there are so many things to get involved with. With so many different volunteering positions to get involved with, it may lead to finding a role to explore as a job in the future. The volunteering positions are also chosen by you, so what you do can be something personal, or something completely new. As part of my volunteering hours I'm hoping to volunteer at a food bank over Christmas, as its something that has always interested me, and now the scholarship has given me the push to do it. Although I'm yet to take advantage of the mentoring, its an opportunity to make connections with alumni who have studied the same course or work in a sector similar to your ambitions.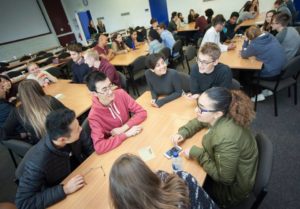 Alongside this, the Gold Scholarship Programme creates an opportunity to meet other people with similar interests. The prospect of university can be scary, and the fear of not getting along with people was something that worried me. The welcome event definitely helped me with this. From the general socialising at the beginning of the event to the creation of peer groups, the welcome day enabled all 50 of us scholars to interact and get to know each other.
If you're thinking about applying for this scholarship, then do it. There is so much to be gained.