Are you looking to earn some extra coin to help you out with living costs when you are university? Do you want to find out how you will be able to start saving up some money on the side? Do you hope to be starting at Bath in September?
Great! Because have I got a guide pack for you!
Whatever your reasoning may be for wanting to find extra work at university, be it needing additional financial support, wanting to save up some money, wanting to earn some experience or even wanting a discount at a certain shop, don't worry- there are plenty of options.
Although you might think that you will be at a disadvantage, having just started earning a degree within your respective field of study and hence not being able to specialize within it, you will actually have the most important factor on your side- some free time. As a first-year student, I have significantly more spare time on my hands than I will in the upcoming years of my degree, which can be set up quite nicely to allow me to make full use of my time and get the most out of my fresher year. Having explored nearly all options available to Bath students, I've decided to summarize my knowledge into a compact guide pack to hopefully help fellow future students find out more about working while studying their degree.
Salesperson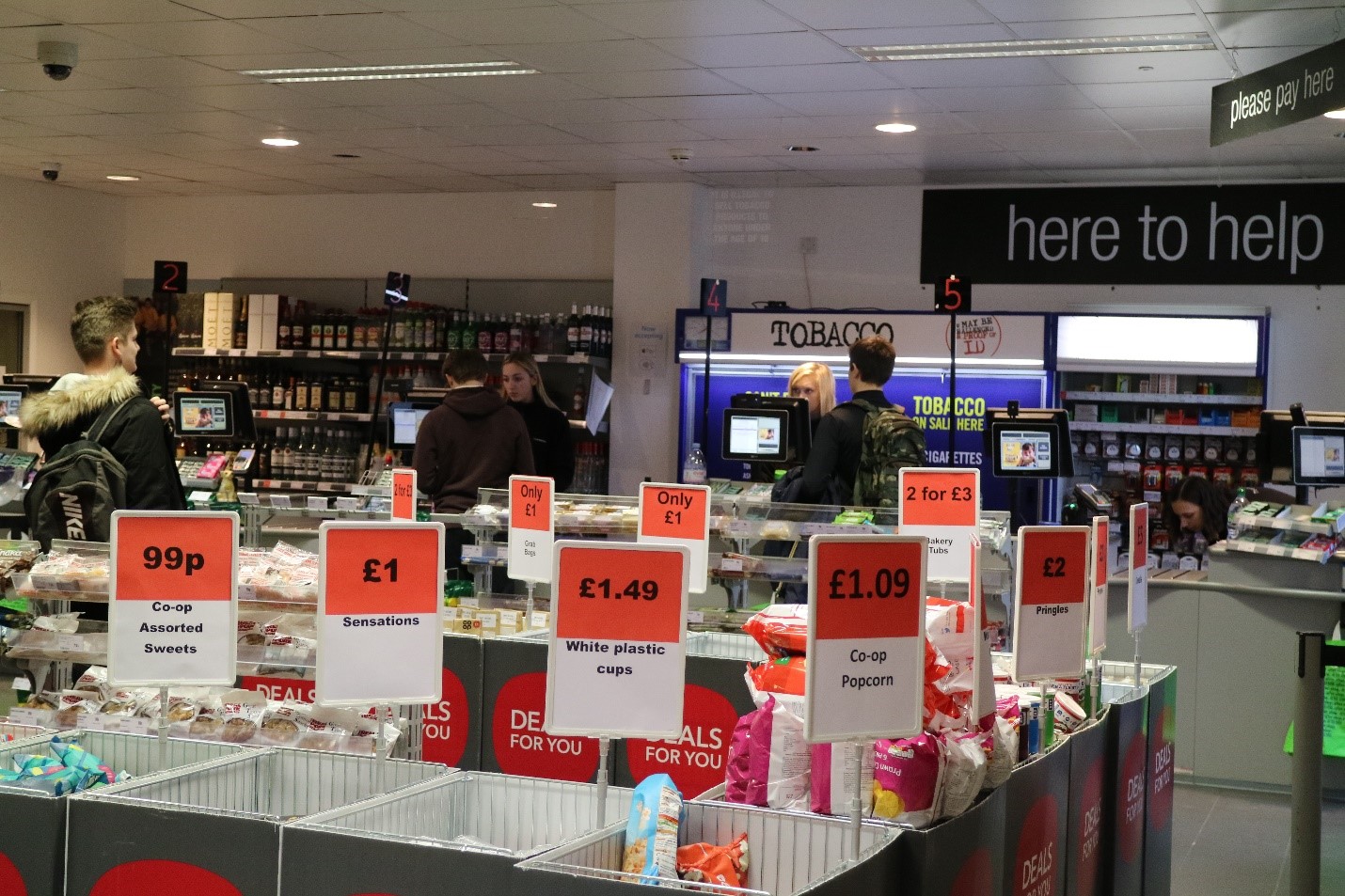 Currently there are two Fresh grocery stores on campus, both of which have long working hours (7:30 am- 10:30 pm on most working days) and are constantly looking for people wanting a part-time job. Having spoken to a store manager, the pay can be quite competitive and hours flexible. Students have to apply online through Bath's Joblink website. This is a very good option for students living in halls, as the shops themselves are in the centre of campus and are usually less than five minutes away from most accommodation blocks.
Academic Ambassador
The duties of this job role include showing students around campus during open days, helping out with organization on open days, participating in initial training seminars and cooperating with fellow students. Pay is competitive, but hours are not flexible, as open days and tours have set dates. But because they have set dates, it is rather easy to plan out your schedule early on. To apply, you will need to register through Bath's Joblink website early on in the academic year (a few weeks into studies, if I'm not mistaken), but you will be contacted via email with relevant instructions and information by an admin within your department. This job is a great way to get integrated within the department and to deepen your knowledge of the structure of your course. If you are a very social, talkative and enthusiastic person you will find this job role very fitting and you will excel at it.
IOP ambassador (for Physics and Natural Sciences students)
IOP (Institute of Physics) are an education and outreach organisation that are always looking for Physics or Natural Sciences ambassadors to help out with planning, organizing and running their events around the country. Duties further include advertising the event around campus, such as distributing flyers and attending talks. The pay is comparable to working as an academic ambassador and you will get perks, such as coupons and discount vouchers for different shops. Not to mention all of the valuable experience, such as organizational and advertising skills, that you will receive alongside being able to get more involved with the scientific community and develop your networking skills.
Research assistance
There are many postgraduate and PHD students who are looking for "guinea pigs" for their research projects. They usually advertise any such opportunities on flyers around campus or through email chains. What they usually offer is vouchers or food credits, which for a university student can be invaluable! Voucher values and any payments can vary from project to project, so it is important to keep an eye out, if you end up attending Bath Uni, to find the most appropriate jobs for you. Duties usually include participating in a questionnaire or group study, which may take up a few hours of your day. This is not the most optimal job if you're looking to make a steady flow of income as a prospective university student, but it is just something to look out for if you want that little bit of extra support.
Other opportunities
I found it important to keep tabs on Bath's Joblink website, especially in the beginning of my first academic year, as there was be a massive inflow of various job opportunities around campus. These mostly included such roles as cleaning staff, cooking staff, maintenance staff, etc. Although these might not be every new student's dream jobs, the pay is competitive most of the time and the hours can be very flexible. So, it is more than possible to find an opportunity to fit your situation as a prospective university student best. This is a great way of getting work experience and give that extra boost to your CV, alongside picking up some practical skills and possibly getting some occasional perks (such as free food if you end up working as a cooking staff member).