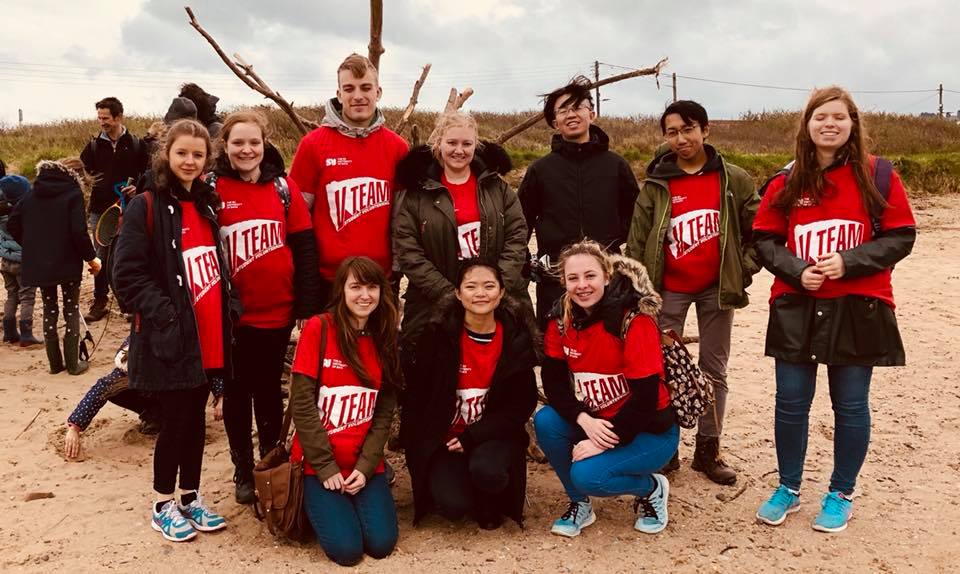 V Team is the university's volunteering society - they organise loads of different events to get people involved with volunteering. As part of the Gold Scholarship Programme, we have to do a minimum of 50 hours volunteering every year, so personally I've found V Team super helpful in providing opportunities!
This weekend, I signed up to do a beach clean in Weston-Super-Mare. It was organised by the Marine Conservation Society who organise events all over the country.
As well as tidying up the beach and clearing it of litter, we also carried out a survey to record the types of rubbish we found - this helps them to keep track of where it's coming from.
We travelled there as a group on a minibus, and split off into smaller groups when we arrived. Each group had a white bag for plastics, a black bag for non-recyclables and a sheet to record our findings.
It might not sound overly glamorous, but it felt really good to know that my help was really making a difference!
The 2 hours I spent doing the beach clean mean that my total hours have reached 50... so I'm officially done for the year! Initially, I really thought I would struggle to reach the target - especially as my degree programme is typically very busy.
Here's a list of some of my favourite volunteering ventures so far... painting a classroom in a local primary school, being an academic rep, taking part in research studies in the university psychology department, and of course writing blogs about my experience of the scholarship programme.
But I've done it, and I've even got some more volunteering planned for the summer so I'm not stopping here!