Here we are again sitting down to write another blog, and here again we cannot quite believe how little time we have left in Rotterdam. That said, we are not ready to wind down just yet and this month has one of the most eventful, for more reasons than one …
A SLIGHTLY TRAUMATIC START ... 
Our month started with some beautiful sunshine and with beautiful sunshine comes the infamous opening of... Biergarten! HA you so thought I was going to say the Tulip gardens! Well those too, but you know friday night calls…
Anyway, of course we took the opportunity to go along after work on a friday evening to enjoy the sunshine! A lovely evening had by all until, well, we had to go home and someone (OLIVIA) just had to fall off her bike split their lip and chin open, resulting in a trip to A&E.
This was actually quite a fun experience (not had by all). After a tetanus shot, some stitches and some erm shall we say some unfortunate plaster placements, we left the quietest "busy" A&E we have ever been to! The following days consisted of a fat lip, multiple questions and the scariest part of all, telling my mum and dad what happened… and now I am left with the memory on my face!
Look away now if you are squeamish …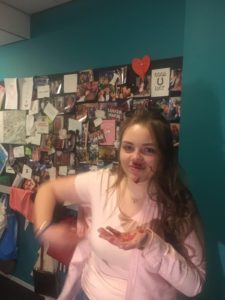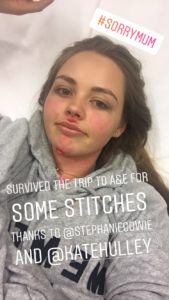 COPENHAGEN
Continuing my tour of European cities I spent a few days in Copenhagen with my family. Similar to Rotterdam only in both the number of bikes and the dominance of water in the city, Copenhagen is not littered with the same modern architecture as Rotterdam but is instead colourfully historic buildings.
Personal highlights:
Tivoli Gardens in-fact not really a garden at all. This small theme park comes to life at night where lights adorn the gardens and offer a beautiful artistic spectacle for visitors. Catering for all ages with rollercoasters (I mean, maybe a slight overstatement here), restaurants and bars this is a must see if in Copenhagen!
Nyhavn most definitely the most recognisable part of Copenhagen. The waterfront adorned with colourful cafes, bars and restaurants and again another part of Copenhagen that takes on a whole other dimension at night. Be sure to also grab an ice-cream here, they certainly aren't stingy with portions!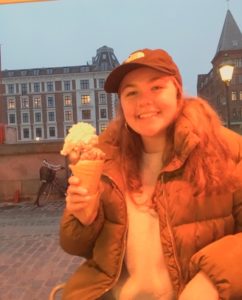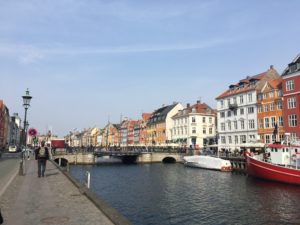 Rundetaarn hidden in the backstreets of Copenhagen this 17th century tower offers a spectacular view over the whole of the city. Narrow and steep staircases are nowhere to be seen, instead you ascend a wide spiralling path built for a horse and cart to reach the 35 metre high viewing platform.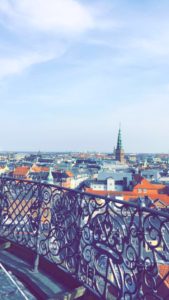 KONINGSDAG!
The most elaborate celebration of orange there ever was!
For our first (and hopefully not last) Kings Day we decided to travel to Amsterdam to experience a true Koningsdag - and we were not disappointed.
Upon arriving in Amsterdam we were greeted with a sea of orange. I mean who knew there were quite so many orange items of clothing, with everything from feather boas, cowboy hats and sunglasses on display, it was definitely the more orange the better.
We took the theme very seriously and picked up our own fair share of orange accessories over the course of the day.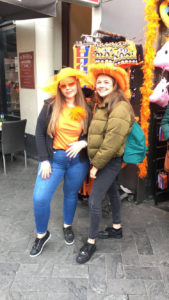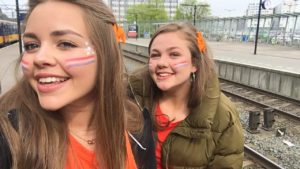 RESEARCH
With only 3 weeks left at work, we have finally produced a finished research article. This has been a long time in the making with the original concept being suggested back in November. We have survived the dreaded data analysis and have presented our findings in both an article and poster. Conducting a study from beginning to end has been an invaluable experience, even if stressful at times!
Upon reflection however, I don't feel the results of the study itself are the most important part. Instead we have learnt so much about time, people and self-management over the last months. We have worked entirely independently, with self set goals and have produced something we are proud of. Albeit not a groundbreaking study, that also wasn't the aim. Instead it served to challenge us to plan, problem solve and manage both time and people.
All that remains now is to feedback our findings to colleagues, which for me might just present the biggest challenge yet. Although the prospect of public speaking fills me with dread, I will be the first to admit this is probably a perfect opportunity to challenge myself and develop an important life-skill. And if it really is that bad, my saving grace might just be that I leave the country next month!
Groetjes
Kate and Liv x