This article will wrap up my series of tips and advice on employment options available to First-Year students here in Bath (see also my posts on finding work on campus and finding work in town) by focusing on online jobs. Through my experience I have concluded that to make best use of my time, gain new and relevant experiences, and develop the personal skills that contribute to my university course there are three primary opportunities for online work.
Private tutoring
This is, in my opinion, an incredible opportunity that you should seize if you have an interest in it. The reason this type of job is featured in an article about online work is because with the newest advances within tutoring, it can now be done from the comfort of my room! I can also arrange for real-life lessons, but again- booking is now made simple by online systems. The process is as follows:
I registered with a website, which involved entering my academic qualifications (GCSEs, A-Levels or equivalent), achieved grades, and submitting a manifesto to advertise myself to prospective students. I then set a fee and maximum travel radius (for in-person tuition). Legitimate website services will then ask for an ID upload of some sort to verify that you are who you say you are. You should be careful with this and only register for verified websites, as they usually involve a data clause to protect sensitive information. Personally, I have had good experiences with tutorful.co.uk and superprof.co.uk. After my profile was confirmed by the website support staff, I could  find students and students could find me on the website.
Based on the subject tags (selection of subjects I wish to teach) students can find me even easier. Most websites then open up a message window, so one may arrange for a lesson. Booking is done through the website, which means a proportion of my fee will go to the website.
Choosing an appropriate wage can be tricky. The simplest way to determine this is to base it on grades you will have achieved at A-Level and look at similar tutors' profiles to get an idea of what "average" is with this type of service. Moreover, when I end up having a lesson at the student's home address, I choose a wage that will account for travel costs, but also result in a fair amount earned.
At the time of writing this, I have 3 students who I am tutoring for Maths and Physics. The reason I find this type of work very beneficial is because not only do I exercise my own knowledge and understanding by finding creative ways to explain material, but I've noticed it's helped me learn how to present better, be more organized by making revision notes and preparing material for students, and explain base principles in a more concise, scientifically valid manner. All of these are helping me to progress with my university studies.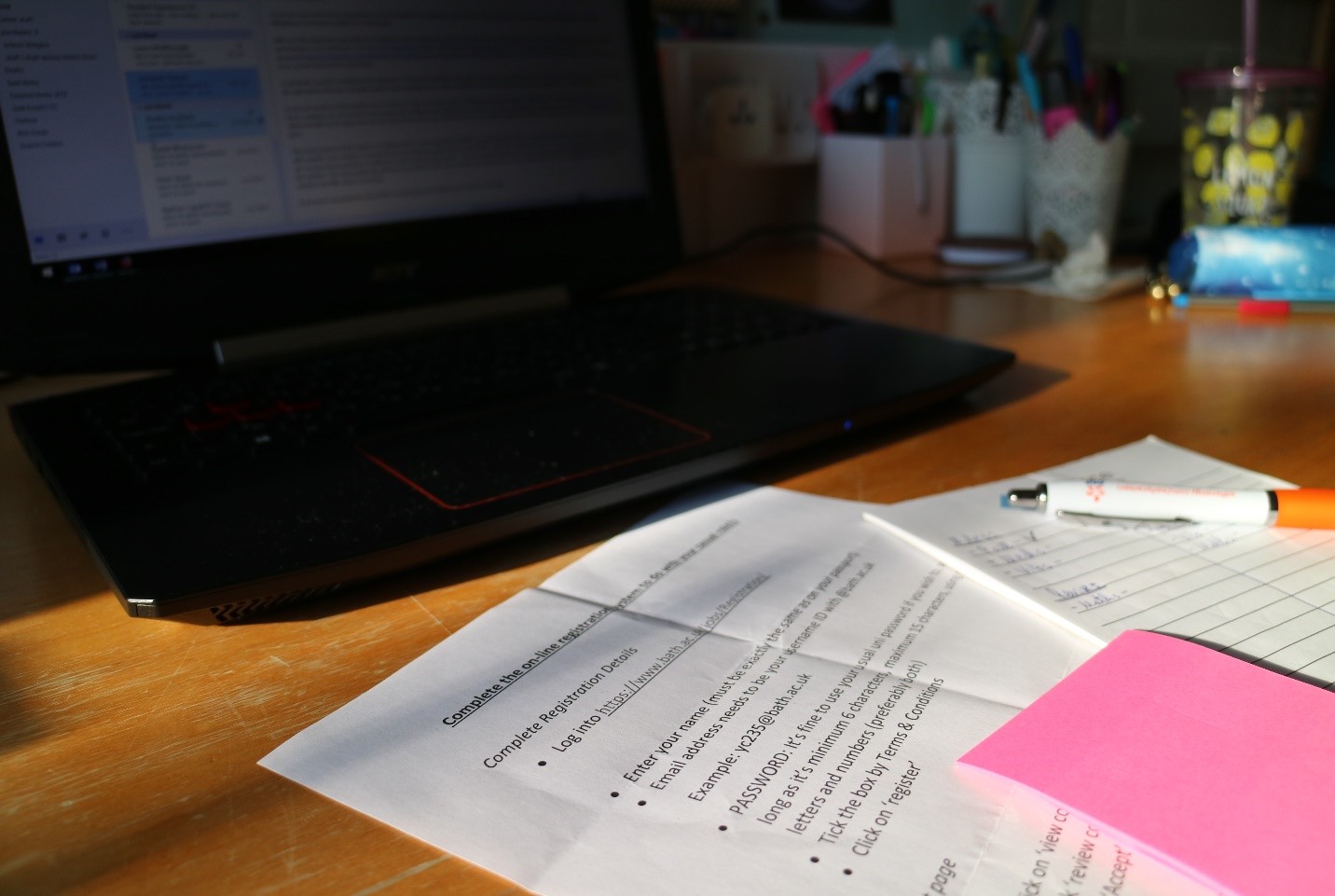 Transcription/ translational work
This is a great job opportunity for international students, as it not only gives the option to do translational work in the student's respective mother tongue, but also to practice English or any other secondary language. There are tons of certified websites, as there is high demand for plenty and quick translations. Depending on the type of translation (official document, recreational article or a longer piece of text such as chapters of books) and the timeframe given for execution, hourly wages can vary greatly. It is a matter of looking through numerous jobs on offer, comparing them from website to website and finding the comfortable pay range worth investing one's time into.
The way websites usually verify skill is by asking for a certificate of some sort (there are services that don't require one) and giving a few quizzes and tests. Based on results from those tests, you will be allowed to apply for offers on their website and people needing translations will be able to find you.
Transcription works in a similar manner- same registration process and wage ethic. In comparison to translational work, transcriptions don't test your language skills as much and I personally have found far fewer benefits grammar-wise. The wages with this type of work are usually more consistent, in the sense that they are usually the same for different jobs, which in some sense could be better- as you will hopefully receiver a definite, constant source of income.
Student blogger
What a third wall break! Jokes aside, being a student blogger is a great opportunity and definitely worth applying for if you enjoy writing stories and have experience/advice you'd like to share as a future student at university. It's especially great for first-year students as you will be able to determine your hours, but in accordance with the fact you should to write roughly 1-3 articles a month. You will usually be selected to be a blogger based on the experiences you have and the diversity you can bring to the university blog. Personally, I try to focus on my experiences as both an international and a science student. The wage is competitive, but the pay you can get can vary depending on how many articles you will have produced and how much time you will have spent on them. Like many  Student Ambassador roles at Bath, Student Blogger positions are advertised via Bath's Students' Union Jobs website.
I hope this final pack of advice helps any prospective University of Bath students thinking about paid work during their future studies!