As we reach the end of placement (not quite the end of our time in Rotterdam) we can start to reflect on what a year it has been.
Liv: It's always a joke that we go on a 'gap yah' and find ourselves and as much as I can still laugh at this all the same, the gap yah experience has actually changed my life quite a lot… Don't worry too much or anything, I'm still the same old Liv who laughs a little too loudly, loves drinking tea and any form of gin!! But for someone who was so unsure about living away from home and not just away from home like at uni, home in a different country, it now seems weird to think that I had these doubts when I realise I kind of never want to leave!
I won't say that a placement is an easy option to avoid the real world for an extra year, but I have been extremely lucky and can easily say this year has been the best year, and has been pretty much plain sailing. There have definitely been a few struggles, but they were so few and far between the absolute (not literal) highs of living here in Rotterdam and enjoying placement life!
The job overall has been fun in every aspect. It's a nice feeling to have found something that I have enjoyed doing so much throughout this whole year. Work has not really felt like work, which I guess is the best way to be, especially when there is always something to enjoy, even on our dullest days. For sure no two days are ever the same, so there is always something to laugh about or just feel grateful for. Reflecting on the whole year now, some of the moments that felt so horrendous at the time are genuinely quite funny. In general, I feel quite content and that this is definitely the career route that I would like to pursue. I think there's still a way to go and I will probably prefer to specialise in Clinical Cardiac Physiology or even try my luck at cardiology... however I still have some time to decide that, I'm not living in the real world just yet!! (PHEW).
Funniest Moment:
Kate: A highly contested category. And in fact the experience is only actually funny in hindsight.
I was playing tour guide for the weekend and on a beautiful crisp February morning cycled with some friends who were visiting down to the Kralingse Bos (see our first blog for pics of this). The short 5km cycle around the lake should have been simple enough .. but we then took the fateful decision to walk out onto the lake. It started well as we took the sensible steps of dismounting the bikes to walk out on a platform no wider than a pavement, and safely navigated the first half. Upon reaching the furthest point from the shore we opted to stop and take a picture at which point we parked the bikes, in retrospect rather close to the edge, and no sooner had the words 'watch that bike is really close to the edge' been uttered than the bike was in the lake.
Fortunately (ish) the bike was mine, but it was sinking fast in the lake and I definitely did not have €100 to spare to pay to replace it. In this crisis, I was sheock once again absolutely useless (see previous post), but shout out to Emily for managing to haul my sinking bike from the lake. Much to the amusement of passers by, my bike then proceeded to pour out what looked like half the contents of the lake.
Lesson learnt, needless to say I now keep my bike well away from large masses of water.
Liv: My funniest moment is preceded by my most dramatic moment all year, but also combines the most embarrassing moment all year! (3 for the price of one!)  Falling off my bike and splitting my chin and lip open was the most dramatic (and not to mention embarrassing), but the aftermath is the funniest now. I set the scene as me, covered in my own blood dripping everywhere in my room, on facetime to my sister hysterically laugh-crying (laughing and crying at the same time aka laugh-crying) a) because of the pain, b) because of the stupidity and c) (probably) because of the alcohol. At this point Kate is insistent that nutella on toast and savlon with sort this all out whilst i'm on a hunt for my EHIC for my definitely pending trip to A&E better known as the Erasmus MC.
The Erasmus MC was a lot of fun in itself, from Kate and Steph raiding the vending machine, me complaining about a 15 minute wait to be seen whilst waiting in an empty waiting room (clearly forgetting this would take around 3 hours at home) and telling a DOCTOR she wasn't doing something properly… it was a whirlwind. But this gift does keep on giving, following from all the fun, I was then left with an extremely fat lip, a plaster on my top lip (like a dodgy mustache) and eyes so puffy I could barely see!  Definitely got a few funny looks that week (and a grilling from anyone and everyone at work). Another lesson learnt: no cycling after friday night drinks.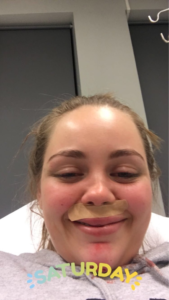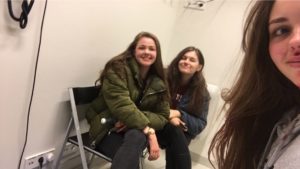 Most Dramatic:  
Kate: This has to involve a bike of some description. Now I would like to claim I had the most dramatic bike crash, when I slipped off my bike on the way to work one unfortunate and wet Monday. I took a rather understated tumble and I think if anything the embarrassment hurt more than the injury itself. But that said I did ACTUALLY hurt my finger, even if no one believed me and there are times that working in a clinic comes in handy. I got a Doctor's assessment of the damage and spent the rest of the day styling some very necessary finger strapping.
But of course I could not hold the award for the most dramatic bike crash for too long, and sure enough just a mere two weeks later we find ourselves in A & E .. and I think you know the rest.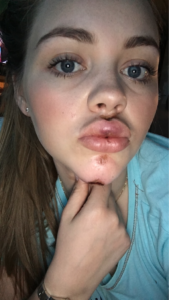 Most Embarrassing:
Kate: Both in and out of work, we somehow seem to attract embarrassing moments. Anyone would think it was us that is the problem?
I have had a few this year, many of which seem to involve negotiating the language barrier. However, my award goes to the day I participated in a research study being run at BeLife for which I had to undertake another CPET. In its' nature a CPET monitors the heart and therefore you sadly cannot hide nerves. This fact held embarrassingly true when I tried to do exactly that, while my heart rate 'rested' at a cool 131 and so obviously I therefore responded differently to everyone else in the study. Named and shamed!
Liv: There have definitely been a few embarrassing moments outside of work and definitely more than a few at work.
My standout, still mortifies me now, moment has definitely been accidentally stripping (i.e taking my top off) when there was genuinely no need and I had just completely misinterpreted what had been said… All I will say that there will never be an intern who is as willing as I was to test the ECG was working and never has my colleague looked more panicked in his life as he turned round to realise I was practically nude.
To be fair in my defence, I did have to test the ECG a few times throughout the year as Kate is conveniently allergic to the stickers…
Best Trip:
Kate: It's got to be Paris! I have been lucky this year to be able to spend time in so many cities both within and around the Netherlands, but for me Paris comes top of the pile. From Parisian pastries, to fashion and architecture it truly is enchanting and such a world away from the modest cities of the Netherlands.
Liv: We have done our fair share of travelling this year and my favourite trip without a doubt has to be Paris!!! Who doesn't love Paris?! But this was our one trip as a little foursome with our 2 other closest friends and it was just a beautiful weekend in a beautiful city!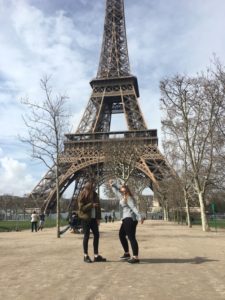 Best Day at Work:
Kate: Again a highly contested category. I feel lucky to be able to say I have loved working at BeLife and no two days have been the same. Some of my personal highlights include:
Visiting the ERASMUS MC. The hospital in Rotterdam honestly more closely resembles a small town than a medical centre. With everything from street names to shops and trees it felt a world away from the overcrowded A and E at home. Little did we know that a day trip to the hospital would serve us well when we would have to navigate the hospital in the early hours of the morning on our next visit ..  
Birthdays at work, otherwise known as cake days. Obviously it would be rude for us not to try every Dutch cake, it is simply part of our ongoing cultural education.
Days when we have finally mastered a new skill. There have been a few of these landmarks throughout the year, starting simply with being able to clean and calibrate. From here we progressed to ECG and spirometry, to understanding when a test should be stopped, to writing reports in Dutch, to giving feedback to clients, to taking the lead in running tests, to learning how to use MuscleSound, to scanning local sports clubs and independently completing a research study.
Everyday has presented different challenges and clients and with this each day has highs and lows. But I feel very lucky to be able to say that I have loved my job this year and I have always looked forward to coming into work (OK, on everyday except Monday)!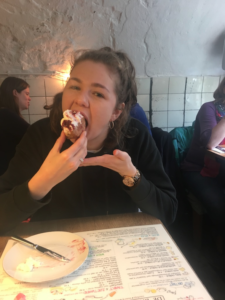 Biggest Achievement:
Kate: That I have managed (just about) to survive living abroad for a year and I will return to final year with a fresh perspective on University life and the future. This year I have travelled in and around the Netherlands, taken up a new Dutch sport, mastered (kindof) the infamous cycling, learnt to understand (again kindof) some Dutch and met so many new people. I can confidently say moving abroad is one of the best decisions I have ever made and I feel very lucky to have had the placement year I have.
Liv: Academically, I have learnt so much this year with regards to running and interpreting a CPET, some basic understanding of ECG interpretation, getting to grips with MuscleSound software and the list can go on! The most important part, and everyone will tell you, is how much you learn personally. About yourself, about how to deal with certain social situations which are so new in an adult work environment and why some things are just a certain way for you.
I won't list every single thing I have learnt about myself but the main thing that I can definitely say I have come away from this experience with: definitely a better realisation what it's like to be an adult and more importantly a grown / growing confidence (I definitely still have a way to go) when it comes to just doing things or believing in my own abilities to do something that wasn't there before. Ranging from not thinking I would be able to do practically anything on my own, to hiding when someone asks me a question because someone in the room knows more than I do. My number of 'avoid at all costs' situations definitely diminished throughout the year, and for that I am quite proud.
Kate: From the nervous interns that started at BeLife back in September, I would like to think a lot has changed. Things that once seemed impossible, now don't seem quite so. We can now run a CPET. We can write reports in Dutch. We can feedback to clients. We can use MuscleSound. We have completed a research study.
Liv: Coming to Rotterdam I was of course nervy about having no friends but at least I had Kate as just someone I knew of but still a semi-friendly face (not on Monday mornings). Unbelievably, we made a few new friends (few being the keyword), and I do appreciate that I have been lucky to have friends at all, let alone to have been lucky enough to have been on placement and working with someone who I am glad to say is no longer just someone I know, but someone who I have become best pals with. She's practically been a live in therapist/ life coach/ shopping partner / gym buddy/ travel buddy/ twinny/ and (surprisingly) funny lovely human who I have been lucky to spend at least 60 hours a week with. So shout out to Kate for putting up with all of the above and teaching me words such as 'budget', 'spenny' and 'value for money'. I have well and truly had the best year and a big big part of that has been down to you and so for that I can't be anything but grateful.
Kate: Fortunately (or maybe unfortunately I will let ya know)  the one part of placement that I cannot leave in Holland is Liv. She is following me right back into final year, in fact just two doors down!
Liv: Ha! Can't get rid of me that easily!!
Kate: We look back now and laugh at the awkward small talk we must have made in those first few weeks when we didn't know each other. We have been through everything together this year and I am so grateful to have had someone to confide in who knows me, at times, better than I know myself. So thank you Liv for teaching me what it is to live a little, spend a little bit more than I would usually and laugh a lot. I am so proud of everything you have achieved this year, and feel privileged to say I have been able to be a small part of that!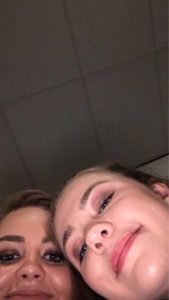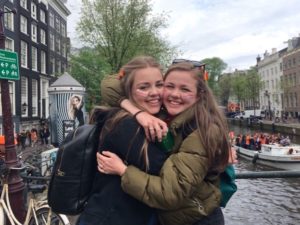 Only when looking back to when we first started do we appreciate how much we have learnt this year both in and out of work.
If we could offer you one piece of advice it would be that if you are ever offered the opportunity to work or study abroad TAKE IT. This year has exceeded our expectations on all accounts and we have learnt more than we could ever have hoped. Hands down this year has been one of the best, and we have made friends and memories that will last a lifetime and I guess that's why it's making it so much harder for us to leave! But, all the best things have to come to an end.
So, a huge thank you to BeLife, Rotterdam and the Netherlands for having us, we hope us two Brits abroad weren't the worst you've had …
We will miss you.
Groetjes,
Kate and Liv