One of the best parts of being a management student at Bath is the exposure to the real world of business right from the beginning of the course. There are lots of different activities that you can get involved with.
Big Team Challenge
Opportunities to work with businesses, really do start at the very beginning of the course. During induction week, all School of Management master's students participate in a two-hour mini consultancy project called the Big Team Challenge. In teams, we developed solutions to a challenge presented by a multinational company. I worked with A. S. Watson on an internal marketing strategy for their health and beauty retailer Superdrug. The challenge provided us with an opportunity to learn about the problems faced by contemporary organisations with respect to employee retention. It also gave us the chance to interact with industry professionals and to benefit from their experiences and expertise.
Future Business Challenge
One experience that contributed greatly to my personal and professional growth over the last year was the Future Business Challenge (FBC). The FBC comprised a series of talks and workshops by industry experts, combined with visits to different kinds of business organisations. Our week was led by Margaret Heffernan, who gave us insights on the risks facing organisations globally. Margaret also provided us with crucial advice on how to assess the impact of these risks and identify what characteristics make an organisation truly resilient.
During the FBC, I worked with students from different management courses and visited three different companies:
Ted Baker (a high-street fashion retailer) at their headquarters in London;
Handelsbanken, a multinational bank with a decentralised structure;
Cheddar Gorge and Caves, an area of outstanding natural beauty being conserved and developed by Longleat Enterprises.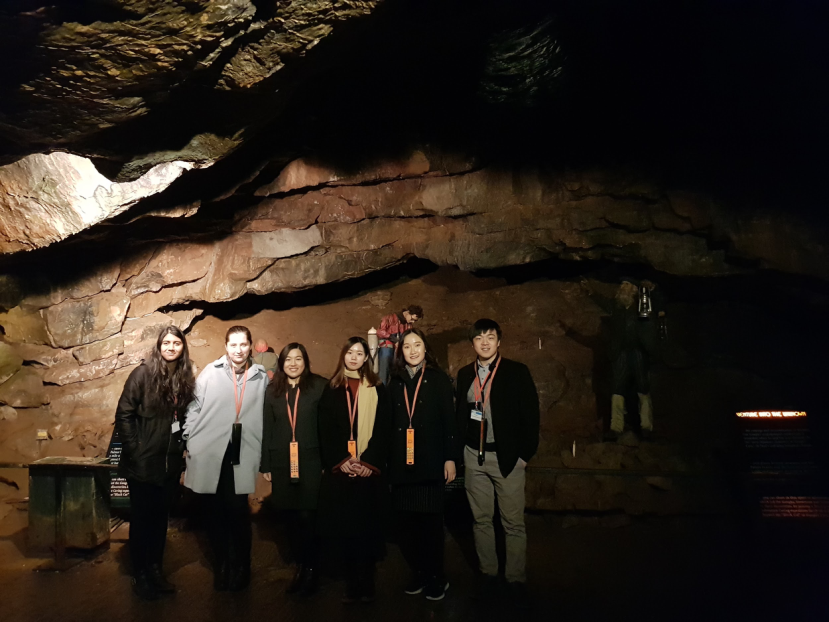 We were able to experience first-hand the operations undertaken by each business and learn about their different challenges.  We complemented this primary data with desk research to determine the unique features within each businesses that make them competitive and resilient in the global environment.
My team and I were in awe of the organisations we visited and found the interactions with the industry professionals incredibly beneficial. Post the FBC, I find myself using bits and pieces of what I learnt that week in my academic work. Surprisingly, despite the organisations we visited belonging to vastly different industries - fashion, finance and environment; we were able to draw parallels with regards to the risks they faced and gave a presentation on this at the end of the week at the Clifton Pavilion in Bristol. It was a fitting end to our power-packed week, which left the participants with new friends and an enhanced skill set.
 So, why should you take part in these activities?
As postgraduate students with heavy workloads, it might be difficult at times to devote the time and energy to extra-curricular activities. However, if you plan ahead and set time aside, they could definitely be beneficial for your professional growth. Furthermore, the School of Management runs a programme that recognises individuals who excel at extra-curricular activities and encourage students to develop themselves beyond academics: the Global Skills Award. 
My advice, take all the opportunities that Bath has to offer to grow and develop yourself.