Welcome Back!
Welcome back to my HPC Blog! My placement year is coming to an end and it is the best time to reflect on my experience. I am also going to provide a more in-depth summary of the three different components of my placement and tell you about all the interesting events and activities throughout my time with EDF!
My placement with EDF has been an exceptional experience comprising of three distinct stages and in three different areas involving a great number of exciting activities. It has truly been an amazing international working opportunity, that required regular travel and interaction with various cultures.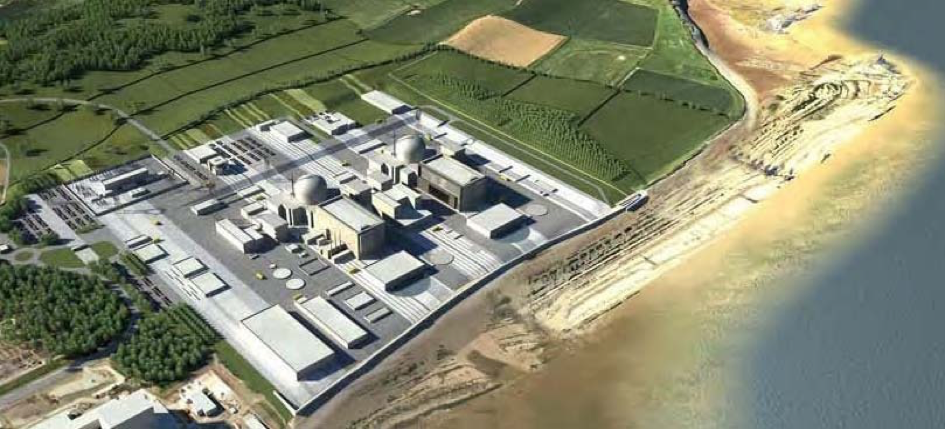 The EDF Unique Placement Opportunity
During my placement year I was based in Bristol, where I got exposure to Contracts management, Legal and Supply Chain. I was then assigned a mini project on Anti-bribery and Anti- Fraud with the financial team in London.  The last six months of my placement I spent in Paris with the parent company EDF (Électricité de France) which owns EDF Energy (their UK branch) and my focus was mainly on Supply Chain and Procurement.
I was able to make use of the international soft skill I have developed in Bath following an International Management degree and to further enhance my flexibility as a lot of agility and fast learning is required for this role. Exposure to so many different departments and aspects of the business required the full set of skills and personal qualities I have managed to develop in university to form a broader and more coherent picture of one of the biggest projects in the UK. The complexity of the project is breath-taking, and I found it extremely exciting and fulfilling to work in a sphere where there is so much to learn!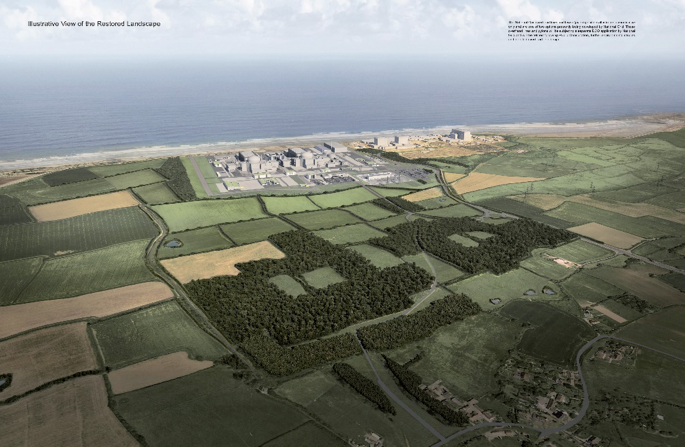 Bristol
My placement started off in Bristol where I spent most of my time supporting the Central Frameworks team, who are carrying out contract management for the Professional services Contracts for HPC. I was also supporting the wider Commercial team. My tasks were always varied, depending on the work flow. The days were very dynamic as I was just getting involved in the project. I had the chance to meet and work with many colleagues who explained how the organisation works and involved me in many interesting activities. Some of the most exciting events I had the chance to attend were a Nuclear Breakfast in the French embassy in London, a supplier Event in Paris and a visit to the HPC site! Visiting the site and seeing how the project takes shape from the viewing platform was the moment when I could clearly see the significance and the scale of HPC, all the man-power required, the busy roads on the site and the high-spirited environment. Seeing all the efforts and dedication of the people site and their collective spirit is the real side of the project which one can only see there, where HPC is taking a real physical shape. From a managerial point of view, the complexity of the project, its execution and all the support functions which ensure its successful delivery are truly astonishing.
London
The next stage of my placement was spending a month and a half in the headquarters of EDF Energy, as I was closely working with the Finance Department in a smaller Anti-Fraud and Anti-Bribery dedicated team. This task was mainly with a risk mitigation focus and strategic awareness and included liaising with lots of different teams and working on various company documents. The head of the Finance team was very welcoming and helpful in every way possible. I was also supporting the team in their daily work tasks. My experience in the Finance Department and the AFAB project I was assigned were very fascinating. I was particularly impressed by the teamwork and team dynamics that created a positive and collective atmosphere. The time frame of the project called for higher motivation and enhancement of my time management skills. I found myself fully dedicated and motivated to deliver results for AFAB project, which made my experience very fulfilling.
Paris
The last six months and the longest stage of my placement I spent working in CNEN office, or also known as the Direction des Achats - DAPI - AAI IdF, as a Procurement and Commercial Assistant. Excited for my new role, I moved to Paris in the accommodation kindly provided by the company, which was also just a walking distance from the office. After I quickly settled in and caught a glimpse of beautiful Paris, a welcoming team was already expecting me to start at the office. The work was mainly focused on Procurement activities which were leading to a gradual transition for contract management to be carried out by DAPI. During this stage of my placement I was given more responsibility, especially regarding organization of the Procurement Decision Meetings, regularly held between the French and English teams.  My strategic role aimed at ensuring a smoother work relationship, as I was previously part of the English team. I was also helping the procurement team and working on various documents and liaising with both the Commercial Managers and Procurement officers. The essence of my workflow was to prioritise tasks based on stakeholder needs and balance them between the existing timeframe, organizational processes and the two locations.
French
Being part of a French-speaking team has immensely contributed to develop my French language skills. Learning a new language from scratch is a challenging task but being in a French-speaking environment was of a huge help. EDF Energy ensured I get a French tuition of 80 hours of 1 to 1 lessons during my office hours. I also had some private Skype-lessons after work as I was motivated to get an official DELF exam at the end of my placement in Paris. I wanted to use all of the available time to improve my French language skills, whilst being in Paris.
My Personal Take-Aways
After having completed a whole year in the nuclear industry, having worked in a number of different departments, and exchanged ideas with colleagues of various professional areas, I feel that I have truly been able to immerse myself throughout the depths of this vast project. And there is so much more to learn in such a dynamic project! I truly appreciate the trust, degree of flexibility and autonomy I was given during my placement. This was an incredible opportunity to be part of something so meaningful! In fact, one of the most important take-aways for me, was the chance to see my personal and professional goals mature. The experience provided by the HPC Supply Chain Placement has helped me build up so much on my perspectives of various spheres! I couldn't be happier to be finishing my placement with so many positive memories and emotions!