Throughout the year, the Gold Scholarship has included lots of different training events and celebrations. Most recently, we were invited to the Apex Hotel in Bath for an End of Year Scholarship Celebration Dinner. The evening was the perfect way to celebrate the first year of the Gold Scholarship Programme and the end of our first year of our university experience.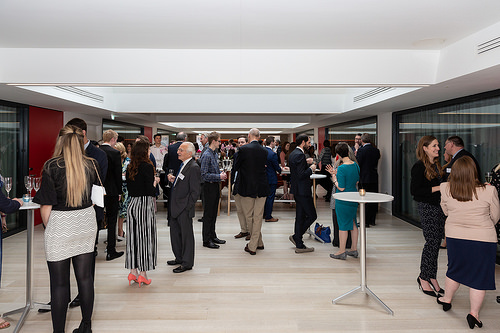 The evening included a drinks reception and a three course meal before speeches delivered by donors and alumni. Additionally there was also an interview with PhD student and Olympian Dom Parsons. He spoke of his achievements both academically at Bath and within the 2018 Winter Olympic Games, in which he won a Bronze medal in the Skeleton. Whilst studying at Bath, Dom Parsons also received a scholarship, and through his speech he highlighted just how big a difference the financial reward made.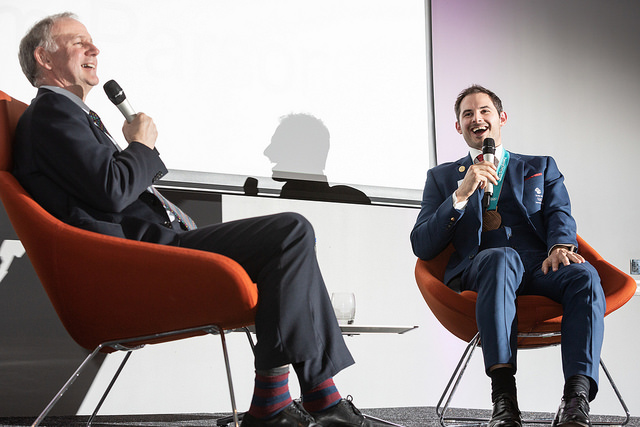 Both the drinks reception and dinner allowed us to develop on our networking skills which were introduced to us at the start of the scholarship programme in October 2017. This evening highlighted how the scholarship provides more than just financial security whilst at university. Throughout the year we have been able to improve our confidence in networking and engage in events otherwise unavailable to us.
This celebration evening was the one I was looking forward to the most. I was familiar with formal evenings and networking, so I wasn't nervous to attend like I was for previous scholarship events. The food was also incredible which was another bonus! Throughout the year I've been able to get to know many different people through the scholarship, but it wasn't until the celebration evening that I spoke to more people. There are 50 of us on the scholarship currently, but it was only my peer group that I knew well. However, the seating plan put in place at the Apex Hotel gave me the opportunity to know more people. It was also interesting to talk to alumni and staff involved in the running of the Gold Scholarship.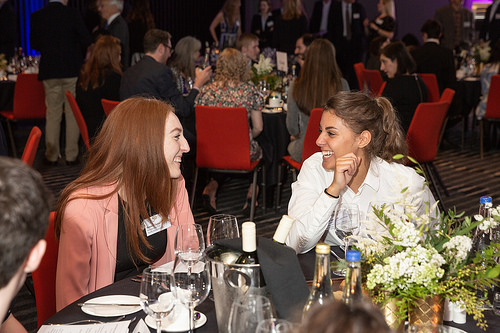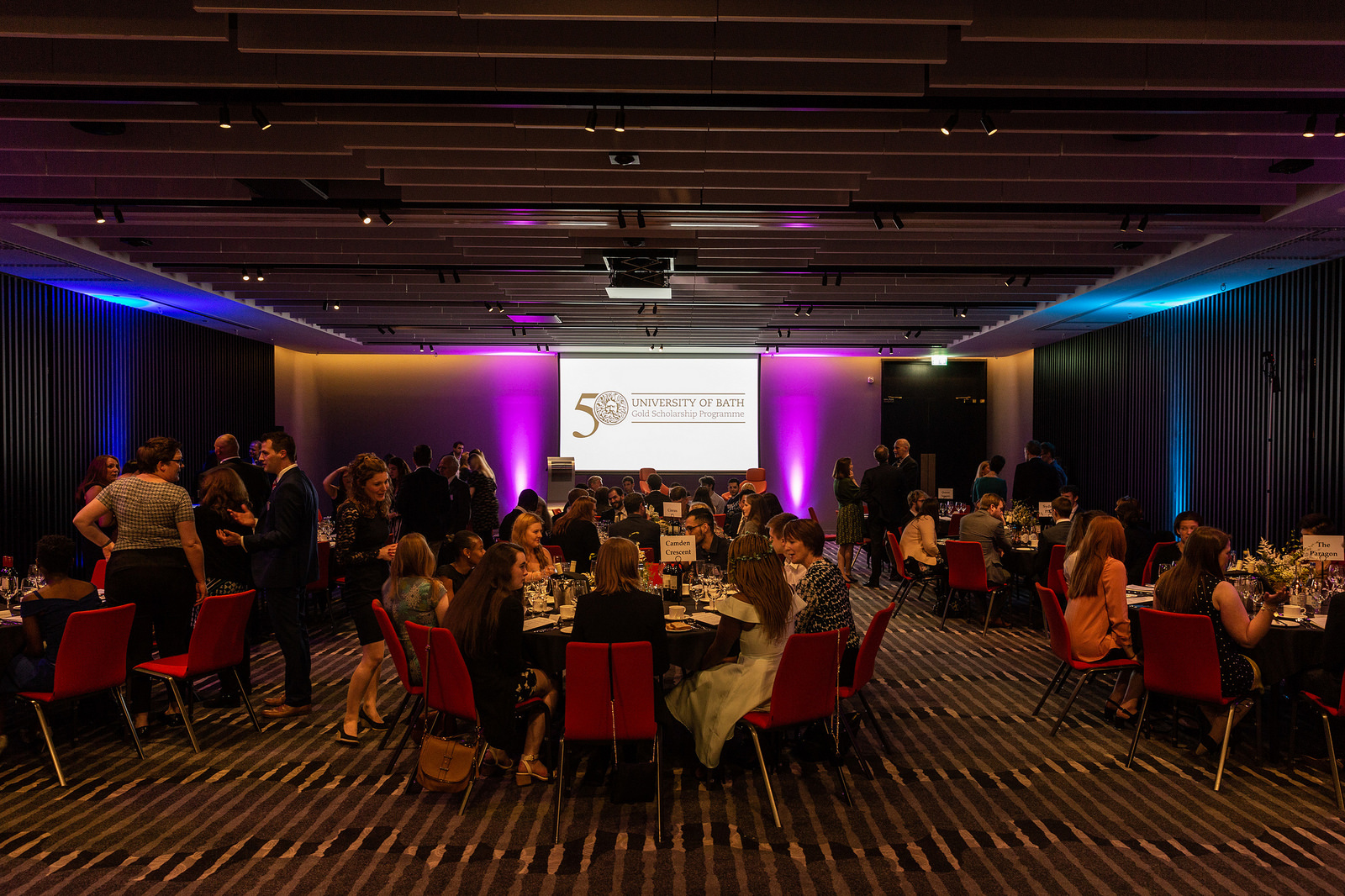 More photos from the celebration evening can be found here.
As a final post about the scholarship events this year, I want to say a huge thank you to Liz for organising everything, and to everyone else involved. The scholarship has really helped me, and other scholars, to feel welcomed and supported through university.