Thank you to everyone that helped make this year's Humanities & Social Sciences Placement Poster Exhibition a success!
The Placement Poster Exhibition gives returning Humanities and Social Sciences placement students a chance to showcase their achievements. The quality of posters produced this year must be praised. It was clear that a lot of effort was put into their creation and it certainly paid off. The display was eye-catching and informative for first and second year students who are considering what they may do on their placement years. It must have been an incredibly hard job deciding who from each department deserved to win the best poster award.
Row after row of inspiration and post-placement students stood proudly next to their posters. This event offers more, however, than an opportunity for returning students to bask in the wonderful memories of their now-distant placement year. It is also a great opportunity for both first and second year students to talk to over 500 students about their experiences. It is an invaluable chance to ask questions and learn from those who have completed their year in industry. The event impressively places hundreds of placement options together under one roof. A notable success of the event is therefore highlighting the diverse options that are available to students looking to secure a placement year as part of their degree.
The Founders Hall was bustling from start to finish. It was almost a struggle to get past the crowds of students gathered around the posters to get to the free refreshments! The atmosphere was upbeat with enthusiasm and excitement obvious in the room. We are confident that attendees left having been inspired by their peers and it is events like these that really create a placement community; a community in which students are able to share their experiences, give advice, encourage and inspire others.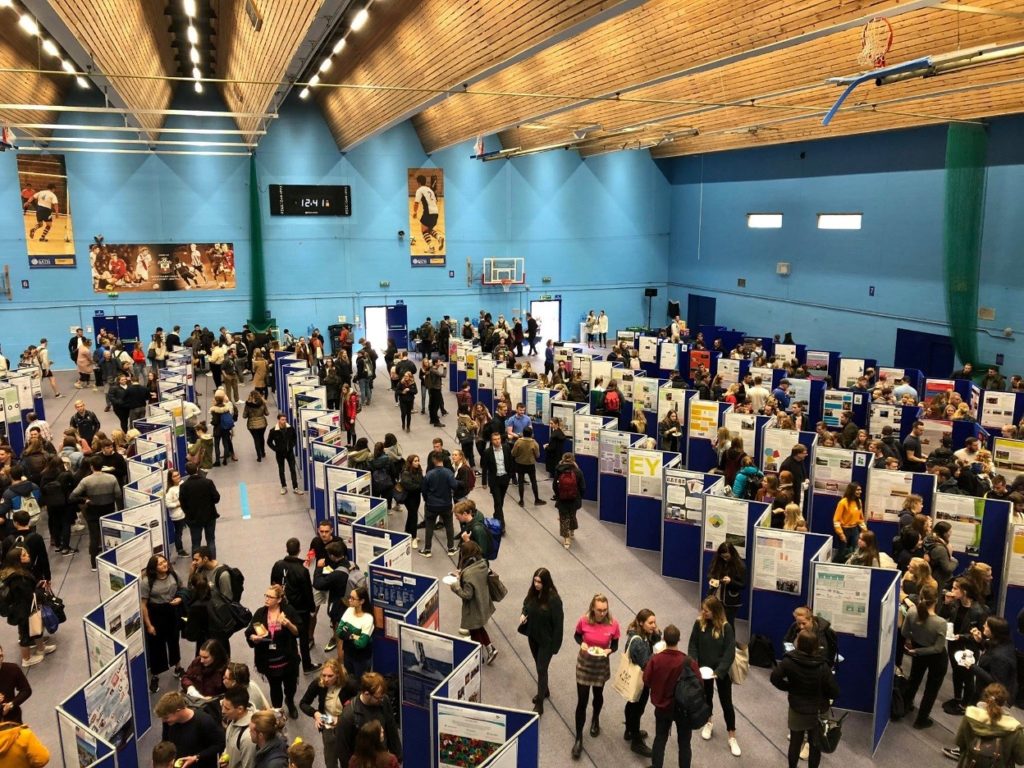 We want to thank everyone who supported the Placement Poster Exhibition; the staff who helped organise the event, the catering team who kept us all energised, the Careers Service who offered cover letter and interview advice throughout the afternoon, the academics who came to hand out the best poster awards, the students who put time and effort into creating their posters and lastly, the students who came along to support us on the day.
Until next year.
The Placements Team