If you take away just one thing from this post let it be this – I'm Joelle, I study Sociology, and I love food, photography and food. Fear not, there will be posts surrounding those topics soon but first I should probably tell you how I ended up where I am now – at the University of Bath!
Step 1 – Narrowing down my options
Rewind back to the beginning of Year 12 and for many of us, it was time to decide which universities we wanted to apply to. At first, it seemed like an easy task, but I soon found it was a long process of researching, comparing and researching again.
If you're in that position right now and you feel like you don't know where to start, here are some helpful criteria that I used to determine which universities I would apply to (of course, pick and choose which ones are important to you):
Ranking for your course
Most people use league tables to start their university search, but rather than just seeing the general rankings, look for the highly ranked universities for your course. However well known the university is, it might not actually suit you or be good for what you want to study.
This is exactly what I found, with courses at other great universities not being what I looked for (or not even offering Sociology) but Bath ticked both boxes of being excellent for my course and in general – happy days!
Campus V city campus
Are you a city person or do you prefer a slower pace to life?
Where a university is situated has a massive impact on your university experience. Take a look at sites like VisitBath.com and consider all the things that you would like to be able to do other than studying for your degree.
Being from London, I wasn't ready to give up the city-life and Bath struck the perfect balance of a vibrant city but small enough that you wouldn't get lost in the chaos!
Location
Building on the previous point, how far are you willing to move away? What is the transport like to get back home? If you're not ready to flee across the country just yet, look for universities closer to home; however, bear in mind that travel nowadays means that you can be 114 miles from home but only 1½ hour away by train!
Variety of optional units
If you're like me and want to steer clear from a rigid course, then checking out the optional units (some universities call them modules) is a good idea. Since most courses at different universities have very similar core content, the options will be what makes or breaks your decision.
See Bath's Programme and Unit Catalogues to find out the units available to you here.
Obviously, this will depend on your course as some course areas tend to offer less flexibility in choice of modules than others, especially during the first two years.
Societies available
You won't just be studying at university and the social aspect is just as important. At Bath, there is a HUUUGE range of societies and sports clubs you can get involved with. I can't stress enough how what you put in is what you get out of university, so make sure you find somewhere that caters to your interests and hobbies!
Step 2 – Visiting open days
So now you've decided which universities you're interested in and you've booked onto their open days, here are some things to think about and take note of while you're there:
Explore the area
Can you honestly see yourself living there for the next few years? Walk around the area around the university and see what it's like. Sometimes your gut feeling is definitely the best indicator!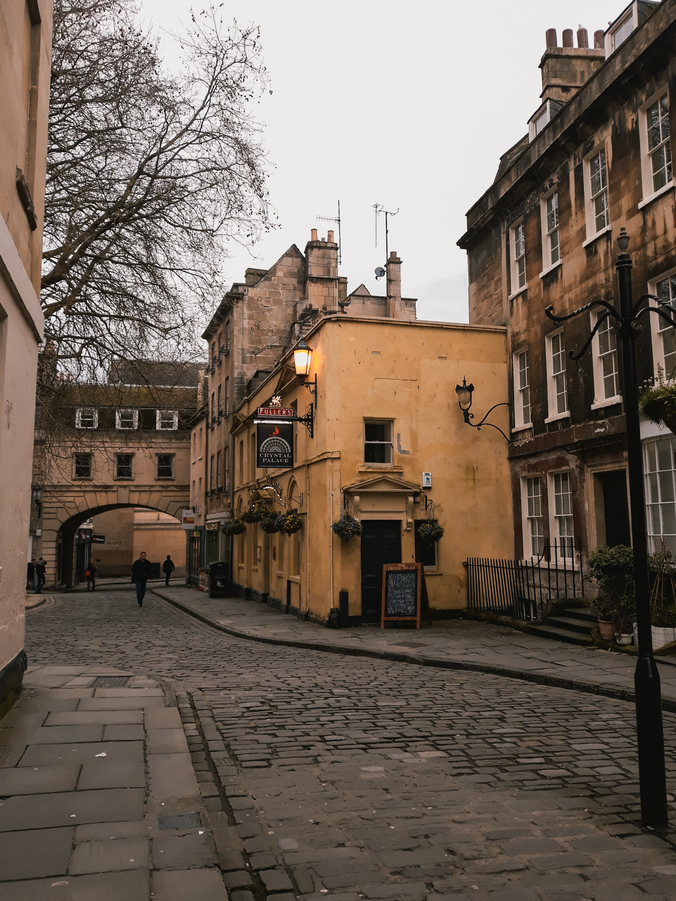 How was the Open Day itself?
Take note of how helpful the staff and students were as well the rapport between them. Ask lots and lots of questions – see here, here and here for more tips on this.
Accommodation
Make sure to take photos and videos because when you come to apply for accommodation you're likely to have forgotten what they're like, especially if like Bath there are so many accommodation types!
Step 3 – Personal statement
Much blood, sweat and tears go into crafting this all-important story about yourself and it's probably the most gruelling task I've done to date with at least 7, yes you heard that right, drafts before landing on the perfect one.
I will have a post coming soon dedicated to the nitty-gritty of writing a personal statement but for now:
1. Start ASAP!
Even jotting down the bare bones now will give you time to go back to it and review what you've written rather than throwing some random ideas together at the last minute.
2. Research thoroughly into your course
Trawl through university websites and pick out qualities that they would like applicants to have and note those down, so you remember to incorporate them into your personal statement.
3. Note all of your achievements to date
Whether it be Young Enterprise, playing in an orchestra or sports awards, all will be valuable in demonstrating your skills to admissions tutors. You can decide which ones are the most important at a later date.
Step 4 – Applicant Visit Day
Congratulations, you've received an offer! Take advantage of the applicant days universities put on to have a final feel for the ones you want to firm and insurance.
For me, visiting Bath again, cemented it as the place I wanted to be. The city felt like home already and it really motivated me to get the grades I needed!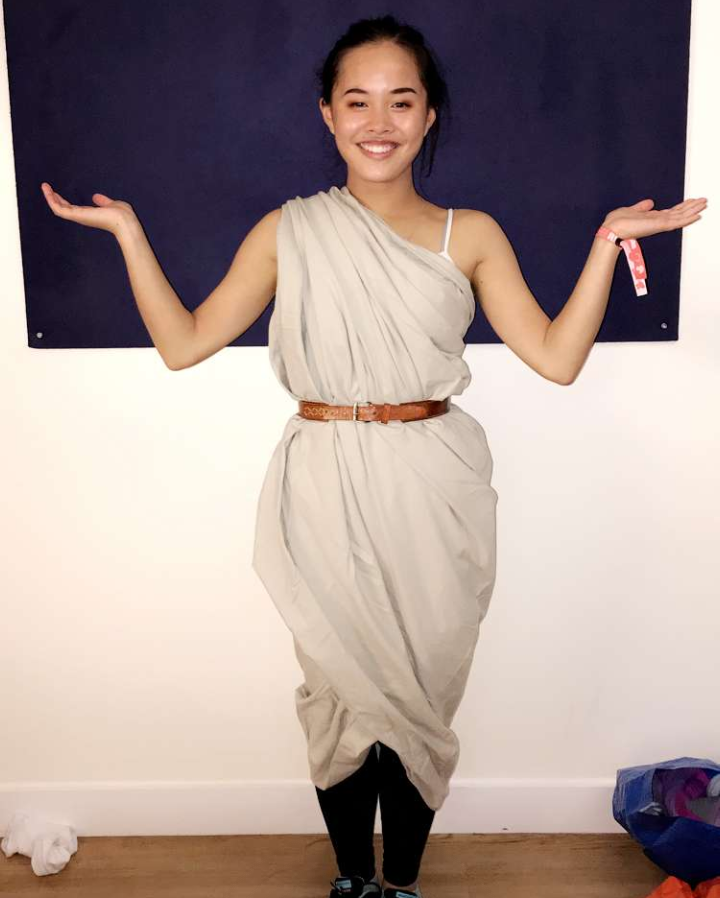 I hope you found this useful in navigating the world of the university decision process; until my next post, enjoy this photo of me as a Roman (or marshmallow, rather) for a taste of what's to come…