As part of the Gold Scholarship Programme, all scholars are placed into peer groups of 5 to 6 people. This has been particularly helpful in getting to know other people on the scholarship from completely different degree programmes. The peer group has also been useful in helping each other reach the needed 50 hours of volunteering, through sharing ideas and often going to the volunteering session together. After each training event, peer groups are required to meet up and discuss the highlights of the event and anything we would change for future scholars. These are really interesting to be involved in, and our ideas have been taken on board already.
With 50 people on the scholarship, its quite hard to get to know everybody. Last year, the people I knew best and got along with most were from my peer group. This year, the peer groups have been changed, based on a personality test completed over the summer. With changing peer groups, I'm hoping to get to know other people better who I didn't get a chance to speak to much last year. To make this happen, we had a Peer Group Challenge to complete on campus. At first it sounded easy, taking group pictures at different locations across campus. But it was much harder than anticipated! We had to work out the locations from a series of images, and once worked out, each location requires a different pose and lots of creativity. A favourite being a marriage proposal outside Lime Tree in the middle of the day with lots of students walking by.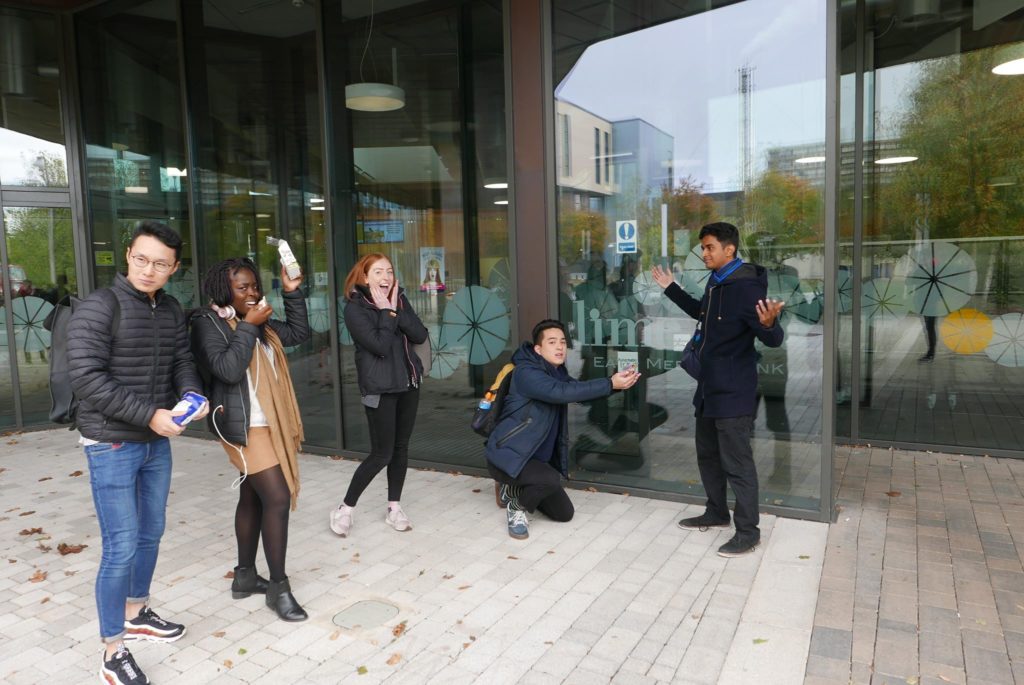 We also had a Paired Peer Group Challenge to be completed alongside the Year 1 peer group we had been matched up with. This required taking one big group picture at Sham Castle. I would definitely recommend going to the Castle if you're at Bath because it the view overlooking the city is incredible. The only difficulty with this was finding a time when everyone had a free period at the same time. This is a challenge in itself when 10 people across 2-year groups have completely different timetables! It was definitely worth it though, and we all had fun getting to know each other and working out the challenges.