My first year of University and the first year of the Gold Scholarship Programme went by incredibly fast. I'd heard from my sisters and family friends that university would fly by, but I always thought they were lying, trying to make me feel better about being homesick. But now I've started second year, I couldn't agree more! Any initial feelings of nervousness and homesickness disappeared within the first 2 weeks of first year. Already, second year is going by quickly and Christmas seems to be fast approaching (which I am definitely not complaining about!).
Last year, I found that the Welcome Event for the scholarship was something that helped me to settle in and feel a part of a community at the university. The welcome event this year on the 20th October had the same effect. Hopefully, the new first year students agree too! The welcome event, which took place all day on the Saturday, introduced the plans for the year ahead with the scholarship, including all training sessions, networking events and away day activities. Although it was a long day, it was really interesting, with lots of different activities throughout the day. Of course, as a scholarship event there was also plenty of food, which is every student's dream!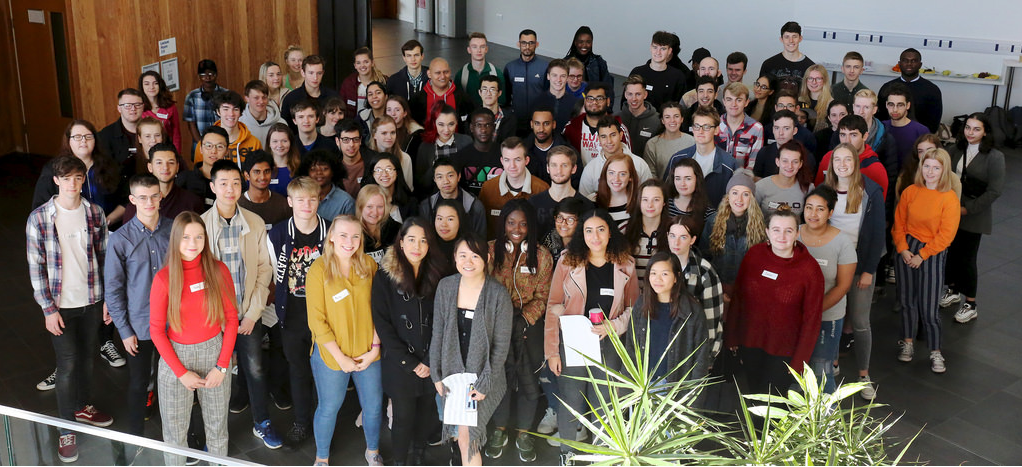 Something different that was included this year was an introductory language taster session. I opted to learn Mandarin Chinese. Trying to learn some of a language in just half an hour proved difficult but was so much fun! I'm definitely not a pro in speaking Mandarin now, but it has made me want to try and learn more.
After the language taster session, we were put into our new peer groups for the year. Helping us to get to know each other, we had little challenges to complete. The first, was a Halloween outfit challenge with our assigned first year peer group. We had a time limit and lots of material to try and make an outfit. We opted for a mummy out of toilet roll, but I think the most creative one was a bunch of grapes! The team building activity was to try and make a tower out of marshmallows and dried spaghetti. I can safely say that our group was not successful in creating a tall tower… but we did enjoy eating the marshmallows!