My first year so far…
You walk down the bustling Parade and you notice there is a chill in the air as everyone is bundled up in their coats heading to their exams… wait, what? It's January already?
It feels like it was just yesterday that I was a disorientated fresher on the first week stumbling around on campus trying (but failing) not to look lost. Before coming to the University, I had no idea what to expect but so far it has been above and beyond what I imagined!
So, let's take a trip down memory lane, shall we?
Freshers' Week
Freshers' week was a blur: running around from departmental welcome events to different activities that were put on certainly was hectic but my, it was so fun!
I remember the first introductory lectures, sitting with a few course-mates that I'd spoken to on Facebook (Top Tip: join Facebook chats for your course and accommodation so you don't feel so alone the first week!) and discussing our expectations for the course. I had no idea that I was going to learn so much in the first semester and satisfy my inner #sociologyfreak!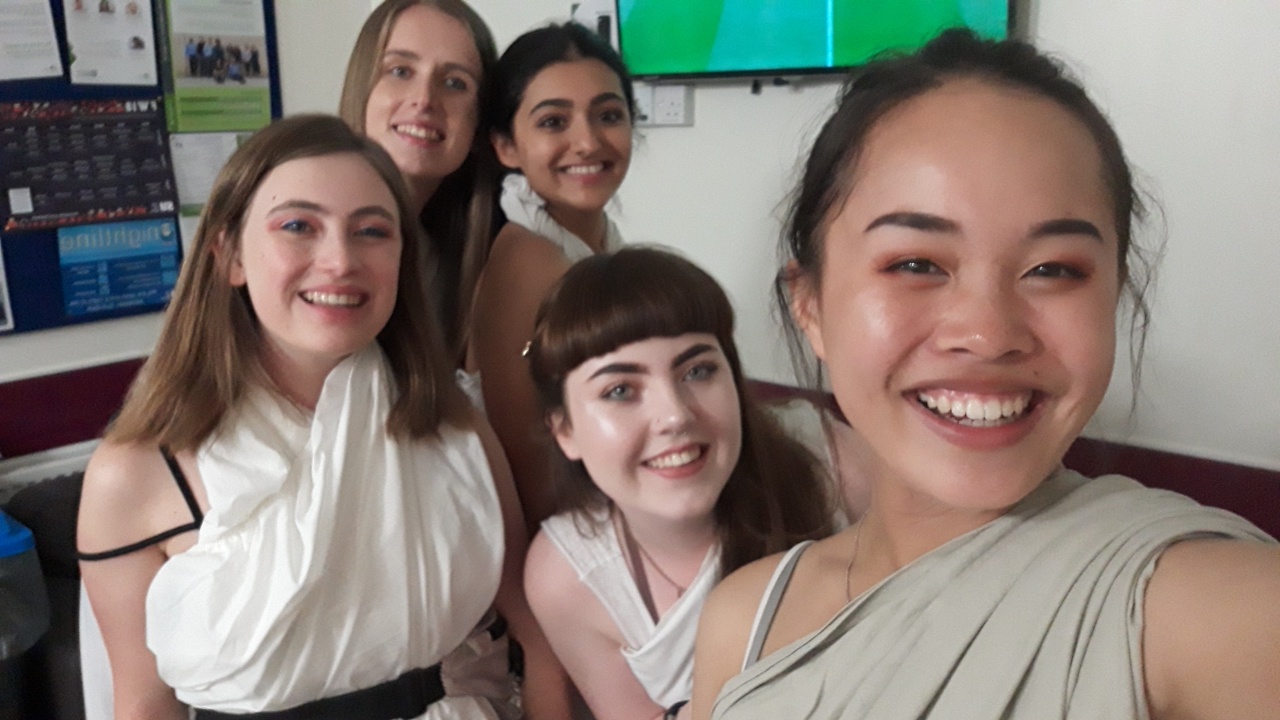 The arena nights were so much fun too with glitter and circus-themed nights being just two of the six. This was when I met some of my closest friends now. Though going out with random people is probably something I'd never do at home, it was a safe space to do so and get to know so many different people.
Societies
If one thing has gotten me involved in life at Bath, it's the societies on offer here. Even if you're not a very sporty person, there is definitely still going to be something for you.
I joined DanceSoc and have been attending dance fitness on Tuesday evenings as my form of weekly exercise (as well as climbing up 8 flights of stairs to my flat on the 4th floor). It's been super enjoyable to sweat it out and forget about my day's work.
Since I've played in an orchestra for as long as I can remember, it seemed natural to join the university orchestra which is part of ChaOS (Choral and Orchestral Society). Jamming with other musical people is always fun, especially with the repertoire that we played – Tchaikovsky's 6th Symphony, if you're interested.
Workload
*Groans*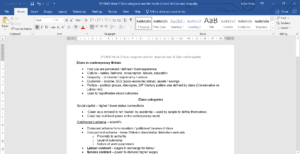 Due to the nature of my course, which is coursework-heavy, I've had 7 assignments to write already. I've found the best way to keep on top of it all is to work consistently. This is easier said than done.
Hopefully, I'll be able to figure out some tips over the next year and share them with you!
Other highlights
Fireworks Night
Fireworks Night was pretty spectacular with the Bath Recreation ground hosting the annual display. It's always fun to wrap up warm and admire the display with friends, we brought some snacks to nibble on too! I've also heard that the displays look good from Sham Castle too if you're looking for a view for free!
Santa Dash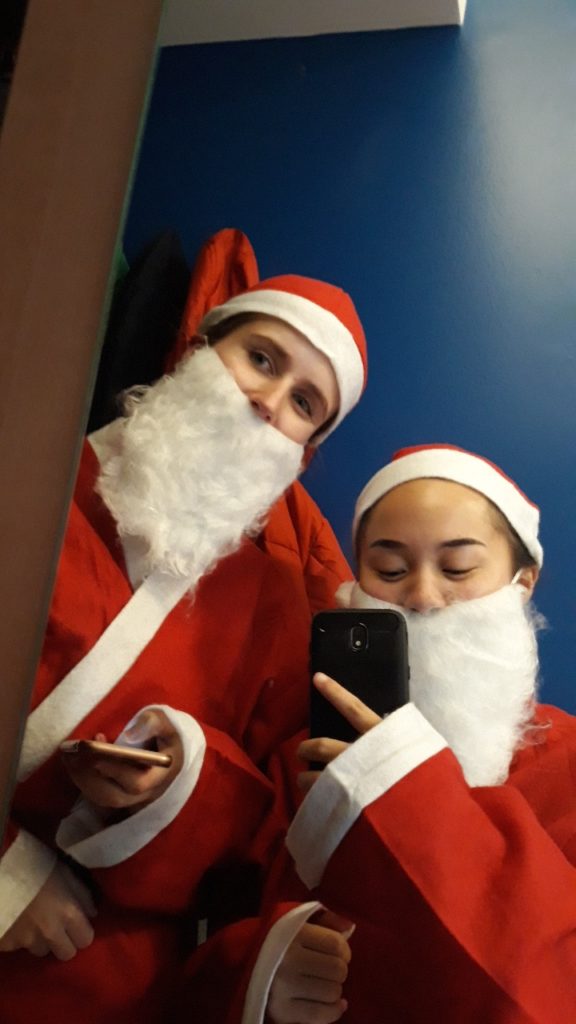 I decided to do my first 5k in 2 years which was the University's annual Santa Dash and I'm still not quite sure whether I regret making that decision. But it was fun to run around campus in a Santa suit!
Balls Galore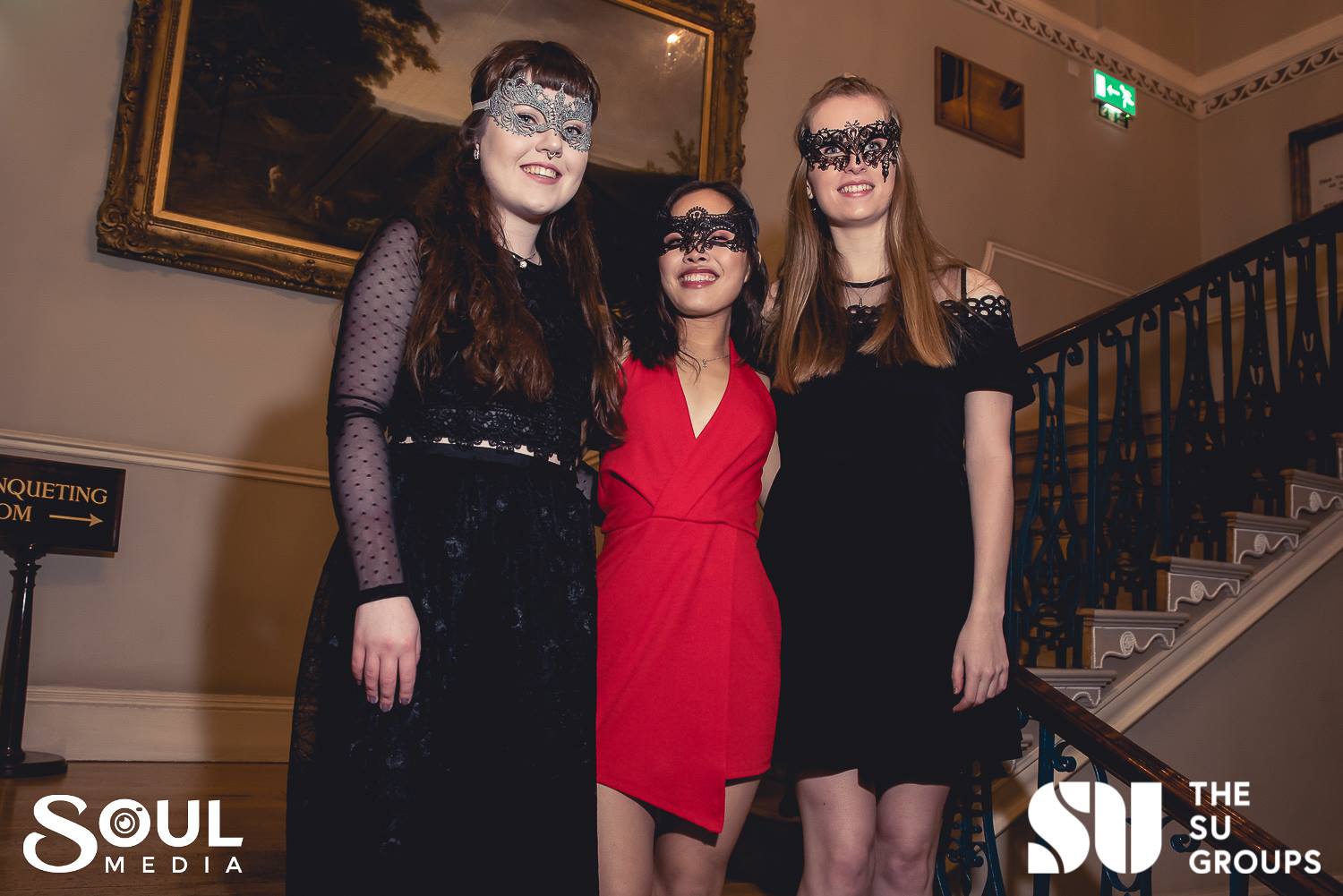 The Societies Masquerade Ball was a chance to dress up, wear an ornate mask and dance the night away at the Guildhall in town and was such a nice way to round off the semester!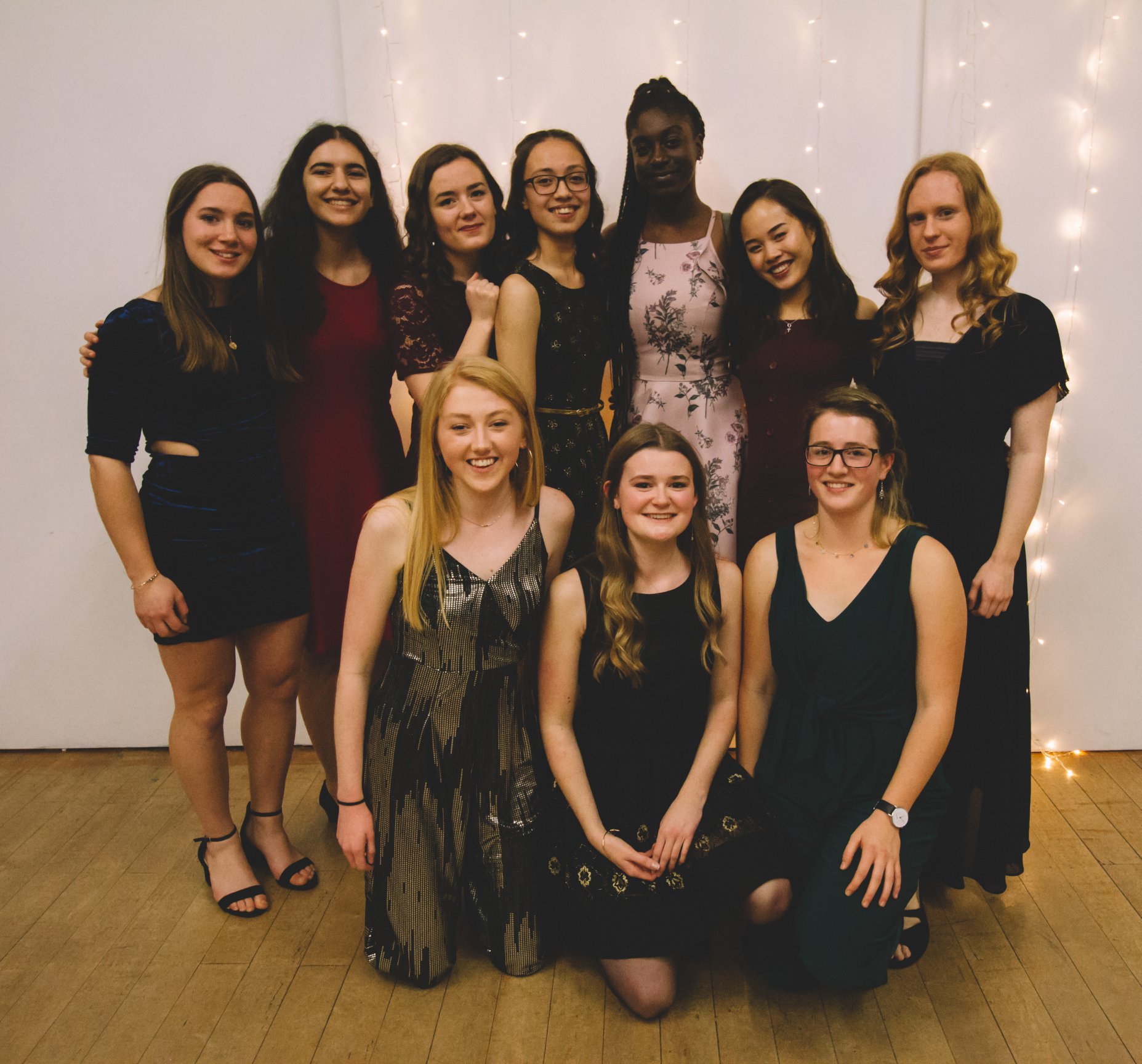 Christmas at Bath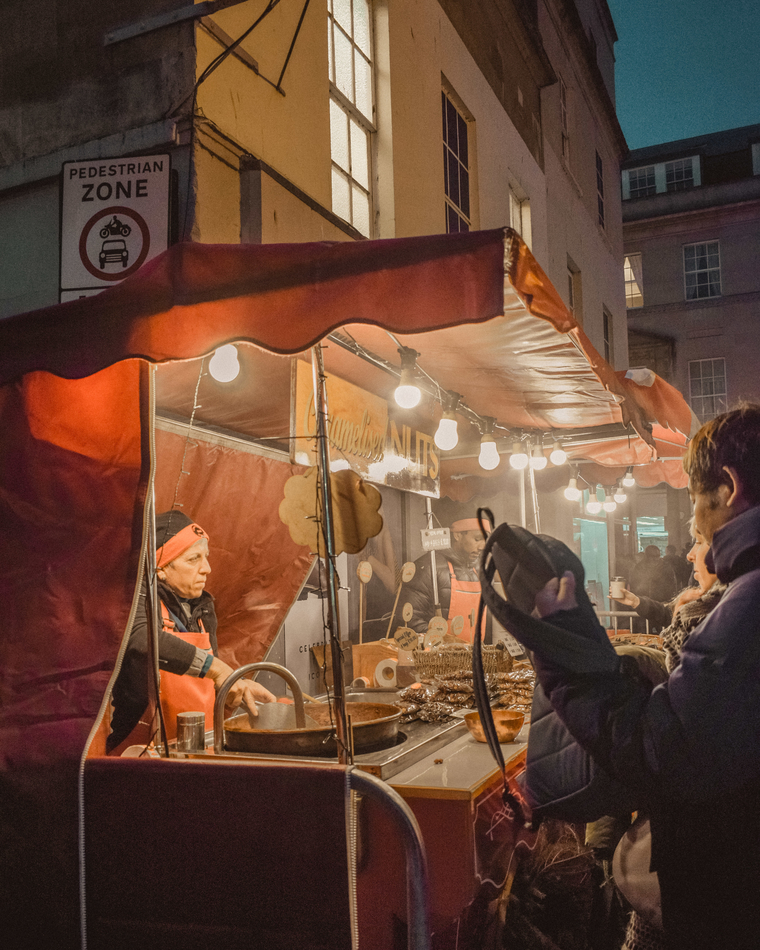 My first Christmas at Bath has also been incredible with multiple visits to the famous Bath Christmas Market and checking out the pretty decorations around the city. Cooking Christmas dinner with some of my friends (costing just £1.09 per head!) was a stressful, yet fun experience which ended with a tonne of leftovers – heaven for us students on a budget.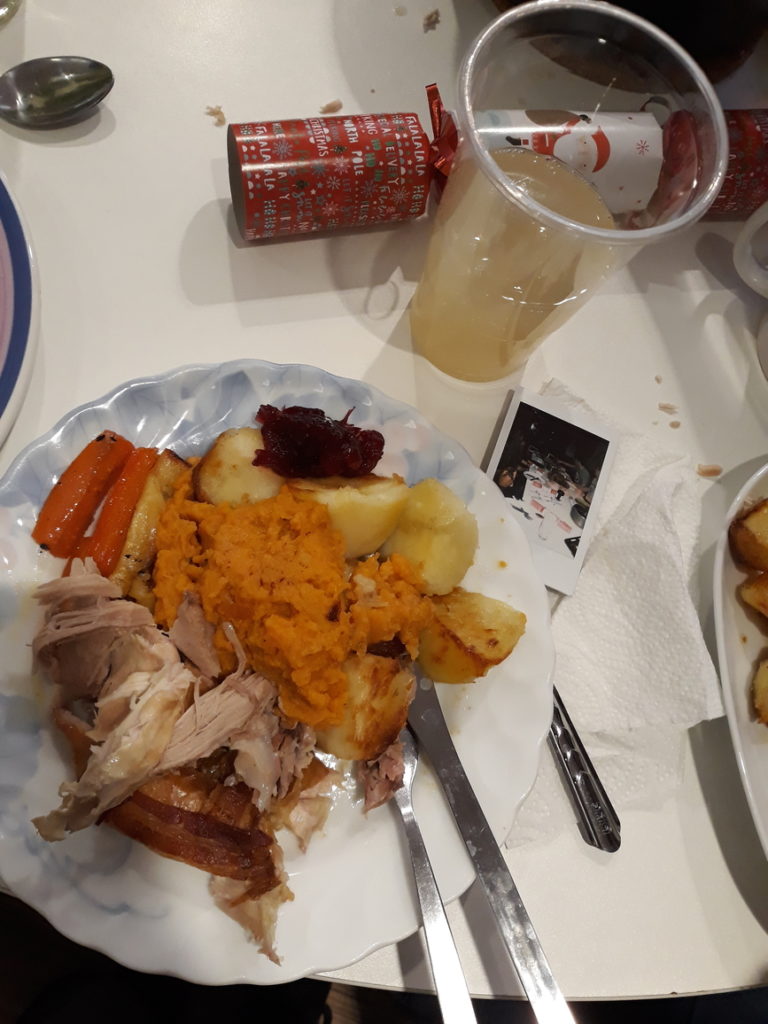 Looking back, I've grown so much in the first few months already with meeting new people and just from having moved out too, I'm excited for what the rest of the year(s) bring!
And when they say time flies when you're having fun, they really mean it!