by Mike Nicholson, Director of Undergraduate Admissions and Outreach
The debate around Unconditional offers for undergraduate applicants remains highly controversial. Whilst there is no rationale to ban them (they perform a very useful function for students who have already achieved the necessary qualifications for entry to a course and are applying in a gap year) there is growing disquiet on the scale and methodology for which they are being used to secure a firm commitment to study at a particular university from students who have yet to complete their schooling.
The main argument advanced in these circumstances is that these offers remove pressure and stress from a very challenging and difficult period in their lives. Whilst this appears laudable, there are some clear reasons why making an Unconditional offer is an over-reaction and, in some instances, may just create more stress for the applicant.
Whilst there may be circumstances that would mitigate a student's academic performance, existing UCAS procedures provide universities with plenty of scope to apply individual consideration up until the final receipt of results without resorting to an Unconditional offer. Effective admissions processes should recognise and accommodate for this. At Bath, this procedure is carefully explained to candidates, with a standard format in place to gather information which enables admissions' staff to determine how best to respond to an individual's situation.
In many instances, receipt of an Unconditional offer is tied to the student putting that university as their Firm choice. This "Conditional Unconditional" offer potentially adds to the stress that a candidate faces; selecting a university as their unconditional firm choice means the student has no insurance option, limiting their focus to that single university. If it is the option that a student most wants, then perhaps the "Conditional Unconditional" is helpful, but for a student who wishes to have a broader range of options, tying them in through requiring a firm commitment becomes more of a gamble for the individual applicant.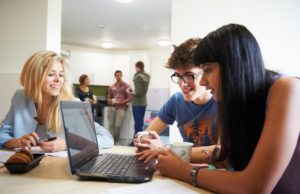 There is growing evidence that students who take up an Unconditional offer before completing their education end up under-performing against their predicted grades. In addition to reducing their academic profile, there is a risk that they disengage from their studies at a critical point. In the current post-16 qualification environment the more challenging synoptic course content is taught in the final six months. If students put in less effort because they have their Unconditional place, they run the risk of missing key content that will prepare them for their degree. Clarity from universities on how students with Unconditional offers perform, and what support exists to assist them in making up lost ground, would be a significant step forward.
Even a small drop in achievement can have an impact on later life choices, as many employers still utilise post-16 qualifications in their algorithms for admission to graduate entry programmes. At Bath, where almost 70% of our students undertake a work placement or study abroad opportunity during their degree, this under-performance would potentially have an even greater impact in selection for internship programmes, which is one of many reasons that Bath has opted not to make Unconditional offers to candidates who have still to complete their pre-University education.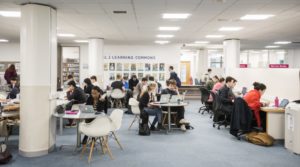 The release of detailed UCAS data on the volume of Unconditional and "Conditional Unconditional" offers made over a five-year period, broken down by subject area at individual universities, will no-doubt provoke comment by the media and politicians. It is an area the Higher Education sector needs to address to restore public confidence that it is not looking to admit students at any price.
There are three steps that would provide more balance to the use of Unconditional offers that would provide greater public confidence:
Be clear and transparent about when an Unconditional offer is going to be made. In too many cases this is a vague statement about students being predicted to perform strongly, without giving detail on what that means in practice.
End "Conditional Unconditional" offer making and allow students to decide whether they wish to make the offer their firm or insurance option. If a university is impressed by a candidate's potential, and believes an Unconditional offer reduces stress by providing security for them, then having the option to make a course an Unconditional insurance choice provides the applicant with a secure safety net, whilst encouraging them to aspire to a more demanding Conditional course as their firm option.
Publish information on the performance of students who were admitted on Unconditional offers compared against those with Conditional offers, to demonstrate that these students do not underperform on their degree course. Performance in first-year assessments is likely to provide enough evidence that the Unconditional offer holder is not disadvantaged.
These three fairly simple steps would remove a lot of the mystique around university offer-making, and in all probability result in a significant decline in the number of students who receive an Unconditional or "Conditional Unconditional" offer.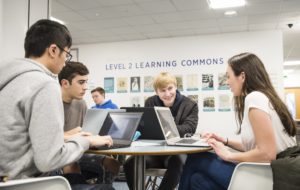 Over the last five admissions cycles, the University of Bath has made no "Conditional Unconditional" offers and around 20 Unconditional offers a year to students who already have secured their entry requirements by the age of seventeen. Whilst we may, as a result, have lost some students to other universities who provide Unconditional offers to a wider pool of their applicants, we are confident that our nuanced approach to considering individual mitigating circumstances, and setting aspirational offers that have scope to be moderated with appropriate evidence, provides our students with the best possible start to their University career.