Somehow, I haven't got much time on placement left! The minimum placement length is 900 hours- and so that works out as 30 hours a week for 30 weeks. If I hadn't taken any holiday then I'd be done in a month which seems crazy to me- it truly has flown by! Although I still have a bit of time to go, during which I'll be collecting data for my dissertation (!), I feel like I'm able to reflect on my placement experience at this point…
Was it worth it?
Placement years aren't free, and I'm still paying 1/6 of fees this year. Living at home has been weird, and there have been a lot of occasions where I wish I was living the student life at uni, and I know my friends have felt the same. But despite this, I'd recommend a placement to anyone. It has been an invaluable experience in terms of teaching me what psychology in practice in the real world is like.
As interesting and thought provoking as my lectures and seminars have been during my first two years of uni, reading about something in a textbook is nothing on seeing it in real life. I have been fortunate enough to gain the type of experience I've wanted for years but not known how to get. I've learnt so much about how to progress in this area in terms of applications and the next steps after graduating, and I get to do my dissertation on a topic which I am really interested in!
The clinical psychology route which I want to undertake is a highly competitive one, which I have been reminded of by the people I've met on placement, and this experience will hopefully give my applications the edge as I've been lucky enough to gain this insight at an undergraduate level!
It truly has been amazing and I know that I will miss the freedom and flexibility I have been lucky enough to have. Not to mention having very few deadlines!
What did you learn along the way?
I found placement life quite isolating! The psychology "department" at the hospital was limited essentially to… me and my supervisor, until he got another undergraduate student, too! For the first half of my placement year I have never felt younger- occasionally seeing student nurses for short periods of time was the closest I got to bonding with other students, and I got used to chatting with my (lovely!) slightly older colleagues, who were pretty much all married with kids. It was a whole other world to starting uni with housemates who'd come straight from school!
I joke constantly to my friends about how boring I have become, and I was never particularly wild to start with, but moving back home has been quite a jump from student life and having friends constantly around me. Thankfully I have friends from work and a few from school who I have been able to meet up with in the evenings and weekends, as well as going to the gym most days to keep myself busy.
But it has really made me appreciate my empty university schedule and value the time I do have with my friends. Meeting up regularly throughout the year has kept me going!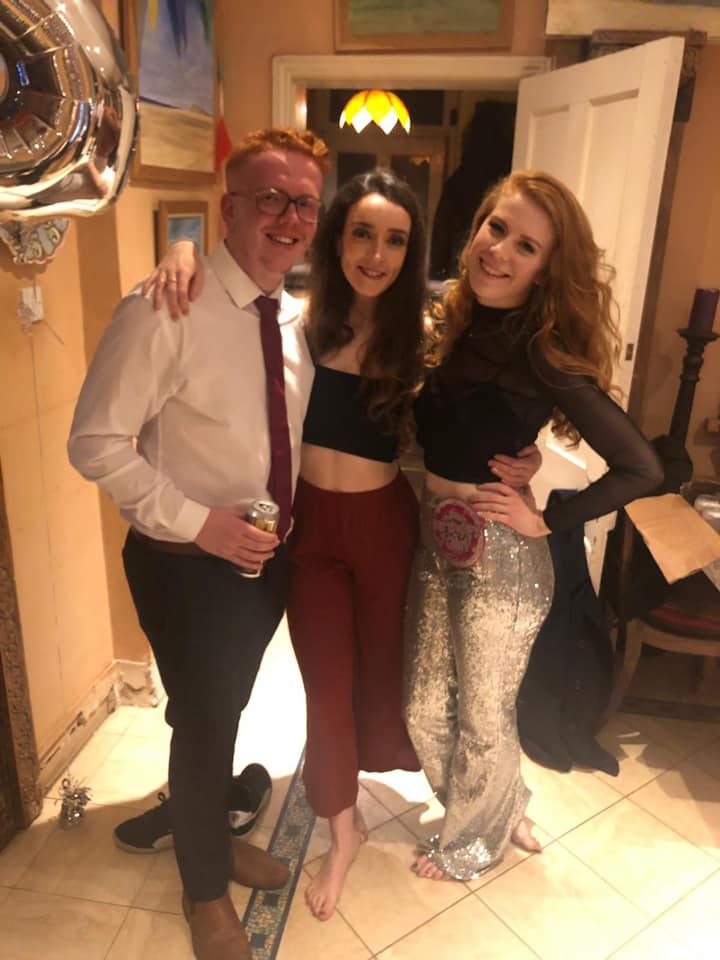 Also, being unpaid takes its toll after a while. In general, it hasn't been too bad. I had savings from summer, I still got a loan, and my part time job has been very flexible with my working hours so that I can do both. But there are inevitably moments when it dawns on you that you're doing 900 hours of work… for free.
However; this has also allowed me a degree of freedom. If I'm having a quiet day with not a lot to do, I can take a long lunch break, or go home early. The same applies if I have something like a doctor's appointment or I'm not feeling 100%, and I know that I'll make up the hours at other times, but there isn't the pressure of a paid role. It's very important not to take advantage of this too much, though!
Having the flexibility to take control of my own time seemed like a big responsibility at first and I was very scared of doing something wrong or being seen as not doing enough, but I quickly found that my workload varies, and I am able to put more or less time into tasks as needed.
As I'm not paid I don't feel pressure in the same way as I might at another job. I still feel like a valued member of the team, but if I do need a day off I know I'm not going to be letting someone else down.
I have also been allowed to sign up to any training which takes my fancy. Over the year I've learnt about the mental capacity act, another on a tool used to risk assess patients, and will soon be doing training on suicide intervention skills. These are excellent ways to boost your CV, and have helped me to get another role sorted for when I've finished placement!
What were the best bits?
The experience on the whole has genuinely been so interesting and varied. I have learnt so much about the day-to-day running of a psychiatric hospital and the different roles played by team members. I've done everything from shadowing the hospital dietician, playing volleyball on the beach with patients, playing Mary in the hospital nativity and attending meetings about the role of psychology in chronic pain.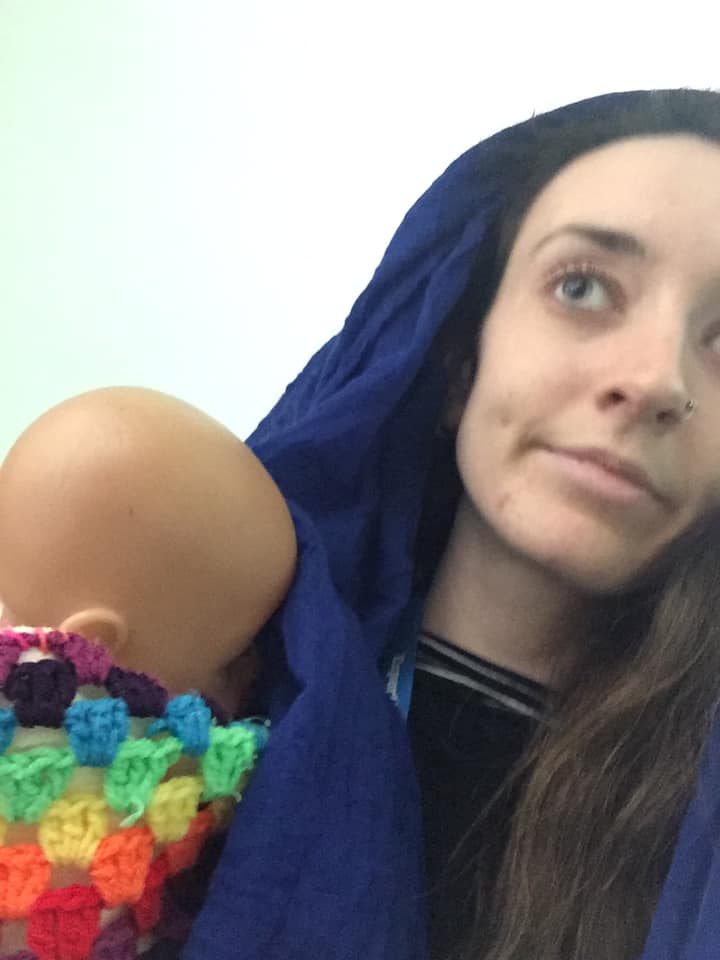 I've been able to have a lot of contact with patients, and massively increased my confidence in speaking to and in front of a range of people. I have been able to put the research skills obtained through first and second year into practice with a clinical sample, which has really brought that side of things to life for me.
I've never been particularly keen on research in a lab or through a questionnaire, but having the freedom to design my own project and consider the logistics in actually carrying it out has really brought it to life for me.
I was fortunate enough to have a really kind and helpful supervisor. This made such a big difference to my placement experience, as I felt really comfortable discussing any issues which I faced with him, and able to ask when I needed extra tasks.
It was evident even from my interview and first day that he was laid back but also appreciated the value of my placement, asking what I wanted to get out of it, which definitely improved my placement experience.
Your supervisor is likely to be busy, with a lot of tasks of their own, and as much as you might wish, it's unlikely that they're able to prioritise you all the time. To deal with this, my supervisor set up weekly supervision meetings for us, although we saw each other most days anyway. It was so helpful to know that I had this time set aside to discuss how my week was going and set the focus for the rest of my time on placement so that I could get what I wanted out of it.
What would you do differently, or any tips?
Genuinely… not a lot! Without sounding very smug, I think I approached placement in the best way that I could, and subsequently got a lot out of it.
Before placement we were told about seizing every opportunity thrown at us, and I tried my hardest to do this. I forced myself to go in confidently, and made sure to seem enthusiastic when people mentioned projects which I could potentially be involved in. I made sure to follow things up over email if they were mentioned in person, and if I didn't get a reply, I'd send another email after a while.
At times I did feel like I was being annoying, but I was reassured by people that they weren't ignoring my email intentionally, but rather it was just getting lost amongst the others which they had received. Sending these follow up emails enabled me to get a lot of opportunities which I would have otherwise missed out on!
Equally, when my supervisor was off for 7 weeks at the end of my first week of placement, I was really keen not to miss out on any opportunities during this time. I stayed in contact with him as much as possible, and also reminded people that I was available as a spare pair of hands if they had any tasks for me.
This meant that I ended up getting involved in a range of activities which helped me get to know people around the hospital and made my placement experienced even more valuable.
I recommend making notes and looking stuff up afterwards! In meetings at the start of my placement I couldn't work out why people kept referring to "PQ"- I thought it was an acronym of some kind. Well, I was right, but the acronym was actually short for "PICU"- psychiatric intensive care unit.
There are so many abbreviations or terms I was unfamiliar with, such as nursing levels, but noting them down meant that I could Google them later or ask my supervisor, and helped me to gain a lot of understanding about what everyone was talking about!
The only other practical thing I would suggest is making time to find your accommodation for final year! We had a disaster with our landlord pulling out which couldn't be avoided, but it's still good to be prepared as early as possible (October/November time) to find a house which suits your needs and budgets!
Overall…
I have had such a great time on placement! A year off essays and exams felt very needed, and being in a working environment has truly solidified my desire to work in inpatient mental health in the future. I've got everything I hoped out of it and more, experienced an NHS workplace first hand, and now feel much more confident going into my final year knowing that my degree is bringing me closer to where I eventually want to work!
And yet another perk- the long summer means I can fit in a bit of travelling... definitely no complaints there!
Laura x