It's getting to that time when the Year Abroad no longer feels ages away, and you have to start actually preparing to move to another country. It's quite a daunting prospect, and it can certainly feel overwhelming when you begin to think of all the practical things you need to get sorted.
It will also soon be time for first years to start thinking about what route they want to take for their Year Abroad, so I thought it might be helpful to talk about how I went about planning mine, and signpost some services and resources that helped me along the way.
Planning your time abroad starts with two big decisions: what to do, and where to do it.
I always knew that I wanted to do two work placements, both in Italy and Spain, which isn't a particularly easy feat. It's not easy to find jobs in either country, and the ones you do find are often unpaid (as both of mine were). But I wanted to use my Year Abroad as an opportunity to gain experience and test the waters of possible career paths, something which I've definitely achieved so far. There are pros and cons to both studying and working, but I feel like working was just the right option for me. Make use of the information and resources provided by the University Mobility Office, read about people's experiences online, and take the time to figure out what the right option is for you.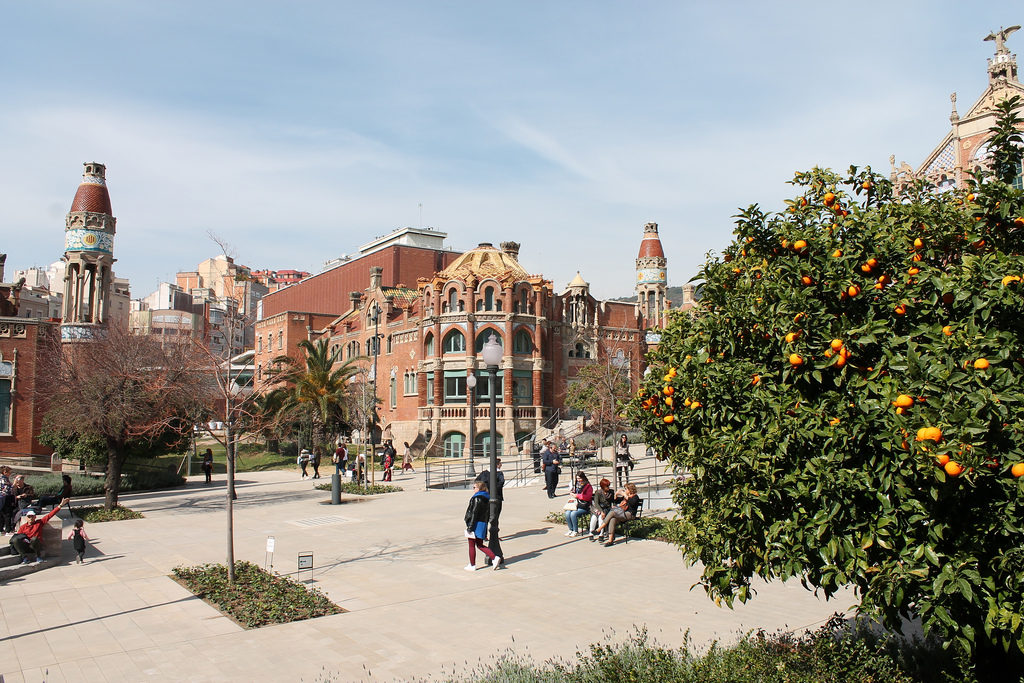 When it comes to figuring out where to do your placement, it often depends on where you get offers from. I had originally planned on doing my Spanish placement in Madrid as I had already spent time there au pairing and knew the city well, but instead I was offered a job in Barcelona. I'm actually glad it turned out that way, as I've gotten to experience a new city which I've grown to love. If you do have the options to choose from, it can be a bit trickier. But, like before, it can be useful to read blogs (like this one) about other people's experiences of living in these cities as a student, and it may give you an idea of which one you'd feel most suited to.
Once you've made these decisions and gotten your placement (congrats!) it's time to start thinking about the practical, and kind of scary, stuff. As in, what moving to another country by yourself actually entails. It can be easy to go into crisis mode (we've all been there) but it's slightly more helpful to be rational about it: make to-do lists, ask for advice from past or current placement students, find resources online. As a starting point I've made a list below of the top things to think about:
Accommodation - Unless your accommodation is provided by your employer (as mine was in Italy), you'll most likely have to sort out your own accommodation which can be quite tricky from abroad. If you can, ask your placement provider about how their previous interns found accommodation, or even if they have any current interns in the city that you could ask for advice. In Barcelona, where I am now, most people tend to use rent-a-room sites and share an apartment with other international students. It's a great way to meet people and is often affordable, but you can end up stuck in a not-so-nice apartment/area. I've known some people to stay in an AirBnB for the first few weeks so they could see the apartments beforehand, which may be an option, but luckily I had a friend already in Barcelona who could check it out for us.
Paperwork - Different countries require different paperwork and identification in order to be able to work, open bank accounts etc. For example, here in Spain you need to get an NIE, a tax identification number, which can be a bit of a pain (you need to get an appointment, which are few and far between and often miles outside of the centre) but necessary if you want to work. All the information about each country can be found in the Year Abroad hub on Moodle - make use of it! It's also a good idea to check that your passport's up to date, and that you have photocopies of your birth certificate etc. just in case. If you happen to lose your ID, it can be a lifesaver.
Finance - If you're lucky enough to de doing a paid placement, you might want to consider opening a bank account. As I'm unpaid, I've been using an international payment card which I can top up from my phone whenever I need to, and can also use to withdraw cash. Do some research into the best option for your situation, and once again utilise online resources for comparing cards/banks etc.
Insurance & Healthcare - It may seem boring, but it's really important to make sure you have the right insurance in place. The University offers insurance for the Year Abroad, which is probably the easiest option and the one that I went for, but take the time to look through the documents and understand the terms. It can come in handy if you end up leaving behind a suitcase on a packed train and suddenly have to look back through all the contracts. It's also good to take a trip to the doctor/dentist before setting off abroad so that you can get a stock of any medication you're on and also avoid paying for appointments whilst away that you could have gotten sorted beforehand.
Placement Prep - It can also be helpful to go back through the job description and any documents your employer may have sent you so that you can be a bit more prepared for your first day, and also settle your nerves. Things like dress code, to make sure that you're packing enough work clothes, and whether you'll need to bring your own laptop.
It may seem like a while away, but taking the time to sit down and think about these things in advance can really help make the Year Abroad feel less daunting, and can also prevent a last-minute panic to get everything done.
I'm sorry that this is a very long and wordy post, but I hope that it's of help to someone. If you're nervous about the Year Abroad or feel out of your depth, don't worry - we all did (and still do!) It seems big and scary, but it's a wonderful experience. And making sure you're prepared and know your stuff means you can really make the most of it.