Welcome to my placement blog where I will detail my own experience of securing a placement and the work itself. I'm a Politics and International Relations student with my two placements being in an American Summer Camp for 3 months and the Refugee Council for 6 months.
Having just finished my main placement at the Refugee Council I'm now starting to prepare to return to Camp Takodah in the USA for my 3rd year. I'm also now in a place where I can look at my placement year and assess what I feel about the placement experience at the University of Bath and whether I'd recommend it to others.
In a climate where more than 400,000 people graduate from their first degree each year in the UK, differentiating yourself in the job market is vital. Doing a placement is one great way of doing this but I'm going to focus on why my placement at Bath may make final year more productive and more enjoyable.
Mindset for final year
This is something that I hadn't really considered until the last few months. I've heard a number of my home mates who go to other universities and are in their final year, explain that they "can't wait to finish university and get into the real world". My placement experience has been rewarding, valuable and enjoyable but it's no university; having had a year out to experience the "real world", I now can't wait to go back to university. They say a change is as good as a break and I really believe that having a placement year can be the break that enables you to go back to uni and enjoy your final year rather than crawl begrudgingly through it like the U1 up Bathwick Hill.
Work Ethic
I've also been told by friends completing their final year at other Universities that, "final year is a different beast" and "it's a big step up". I'm sure this is correct but having spent my placement year working a 9:30 – 5:30 I hope that final year won't seem like a jump in terms of workload (maybe it might even be a slight decrease). Or…potentially, I may have got myself out of the research mindset by doing a placement year and this time next year I'll be curled up in a ball on the floor as I realise my dissertation is absolute dross. Fingers crossed, it's the former and I'll finally find it easier to click away from Netflix when 15 seconds count down and instead open a research paper and crack on with work.
Returning with your mates
The University of Bath is the reverse of almost all other unis. At Bath over 2/3rds of students do a placement year and in certain departments, the ratio is even higher meaning that if you do a placement, you'll be in the majority of students. Personally, only two of my close mates aren't doing a placement this year, one of those is doing a masters meaning she'll still be there when I get back and the other is doing Chem Eng and they antisocially do their placement in their third year. The main social drawback for doing a placement year is if you play for a sports team or are in a society, the years above and below you will only be around for one year before you or they go on placement. However, it's much easier to make new mates in societies and sports teams than outside of these groups as you will already have natural social ties and times to meet up with them.
Dissertation
Doing a dissertation is going to be a stress but I'm hoping that having done a placement I'll be able to relate my dissertation to my placement of working with refugees. This is another reason to search for placements that truly interest you because if you do it may make choosing a dissertation topic and actually completing it easier. The specific knowledge I gained as well as the contacts will potentially have given me a bit of a head start on the dissertation process.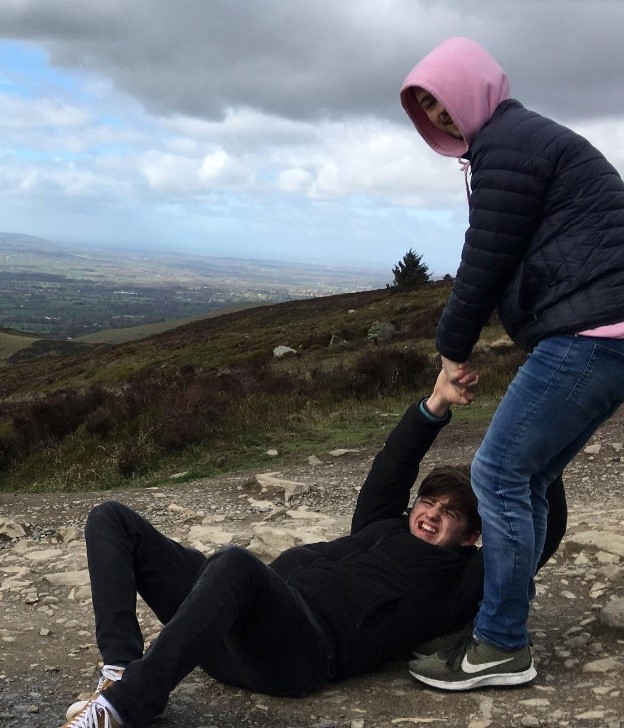 So
With my placement experience almost behind me, I'm hoping that not only has it been a useful year for my long-term career prospects, but it has also put me in a better position to enjoy and succeed in my final year. Hopefully, it will for you too.