How to stay organised at university
Being at university means managing your own time which can be quite a big jump from your school life where your days are structured for you. Today I'm sharing my 3 top tips on how I stay organised at uni!
 Prioritise your tasks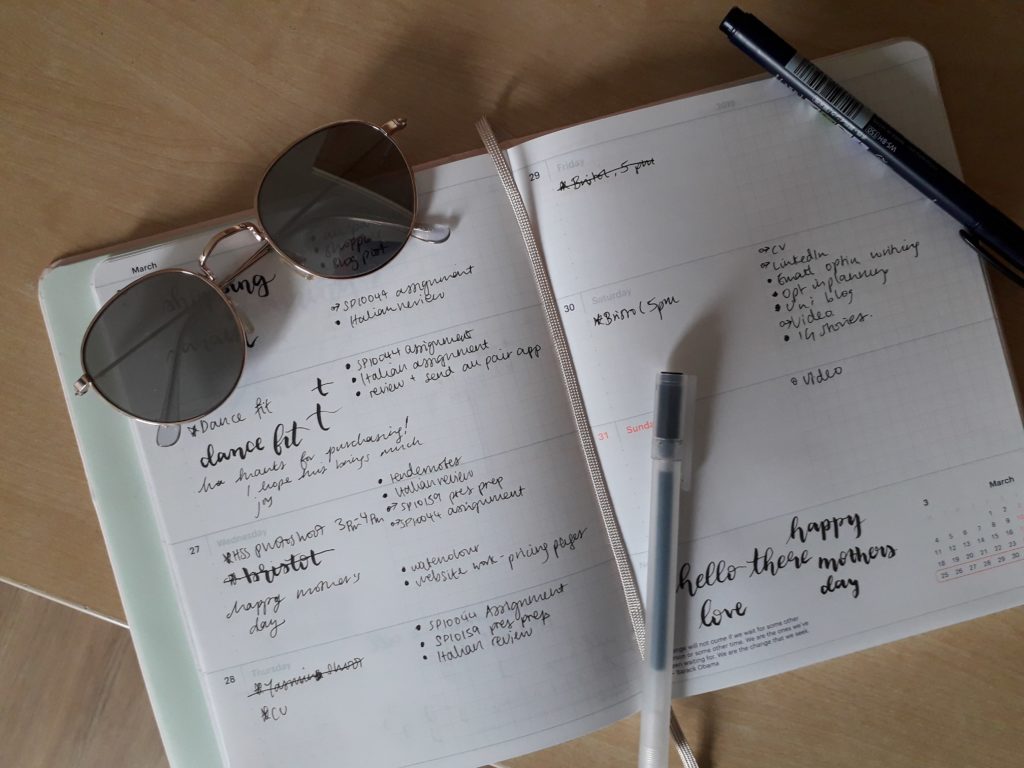 The most effective ways are to use a planner (like this or my planner shown above – both un-dated), making to-do lists or bullet journaling
The key here is to write everything down – seeing things on a page makes it so much easier to visualise your tasks for the day.
Rank them in order of importance – number them or even just put a star next to the ones you MUST complete.
I split each box for a day into Uni tasks and Other tasks
Use Google Calendar (or something similar)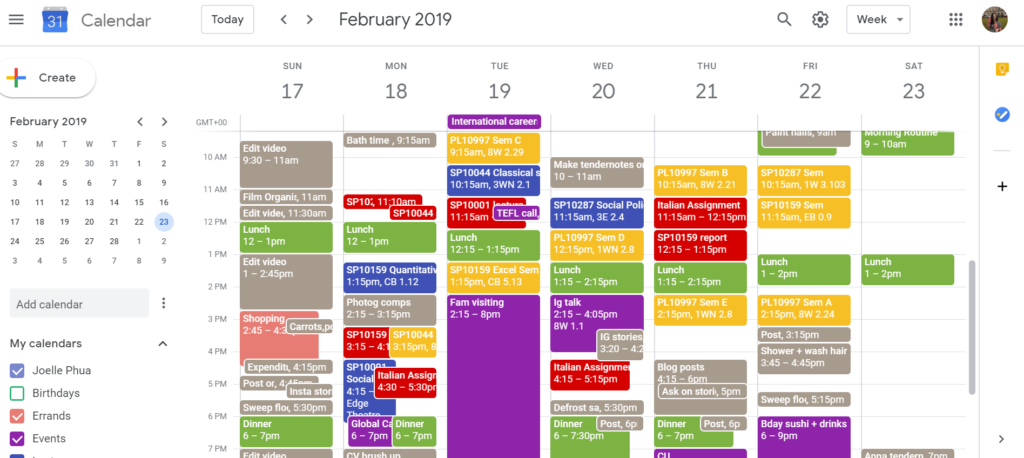 Time blocking has changed the game in the way I use my time. Google Calendar (or any calendars with a similar layout such as iCal) helps you visualise even more clearly how your day will pan out. Using Google Calendar in week view made me aware of exactly how much time I have in a day to get what I need to be done.
Here's a brief rundown of how it works: calendar in a vertical layout with colour-coded boxes and tasks filling up the day. Above is a real example of how I use it!
See this video for a detailed explanation of how calendar blocking works.
Have a clear workspace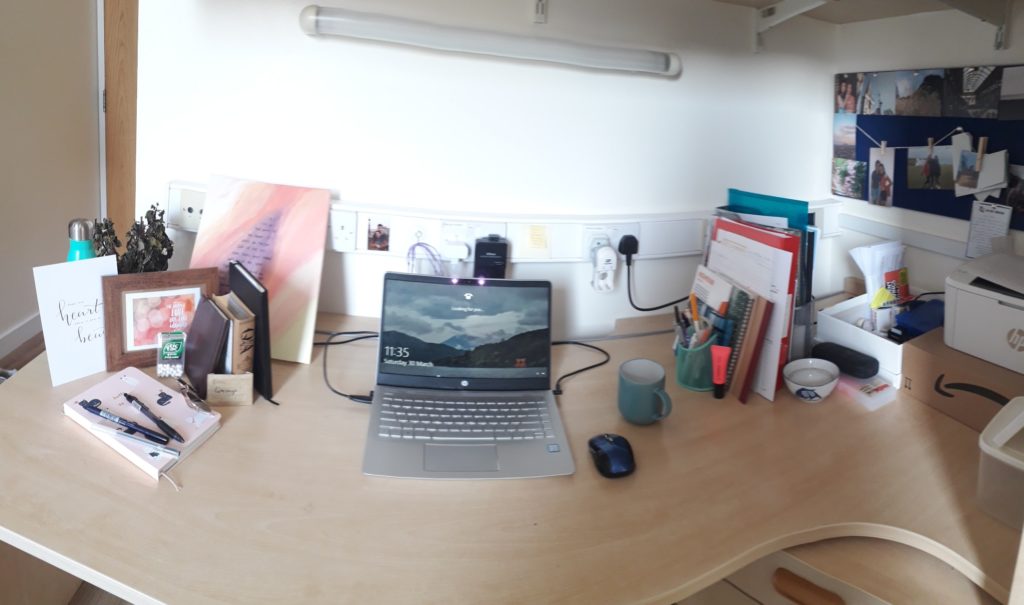 Having a clear workspace is just one less thing on your mind when you're already stressed working on assignments.
I've found that having a clear workspace = clear mind because I find that my surrounding physical space is a representation of what's happening in my mind which makes me more self-aware.
Hopefully, this breaks down the organisation at uni and shows you that it isn't such a daunting thing after all!
Joelle 😊