Hello everyone, I'm Harsh a Business Administration student from Delhi, India but now a proud citizen of Bath as well.
As part of my role as an International Student Ambassador, I'll be writing about some of the things which I think prospective students from my region would find helpful when making the transition to the University, especially in a new country. In this first post, I'll be sharing with you the essential things you might want to think about bringing with you as I don't want you to make the same mistakes that I did!
This time last year I arrived in Bath and I thought I had everything I needed but I didn't and it's a long way to go home if you need something! So, here's my checklist of things you might not have considered:
It is very important to make a list of the medicines you generally use because our medicines back in India are completely different from the ones we get here and it's a task trying to find them here.
Coming down to the food bit. If you guys love cooking, tell your mums to write a recipe book, so that you don't miss the home food. Maggi and Lays!! The ultimate saviours. I don't need to say anything about them but do get loads.
You can also consider bringing some packed food from Haldiram's and ITC but don't get too much of that too, because there'll come a time when you won't feel like eating any more of it and the food will just go to waste.
We've done the food but we also need utensils and crockery. I'd suggest only buying a pressure cooker (only if you know how to use one)  and some cutlery, including some basic kitchen equipment such as spatulas and ladles from India. There is no point buying pots, pans or the crockery from India. You'll get loads of them at Sainsbury's and M&S in the city at reasonable prices, moreover, the utensils here are made according to the induction systems here, so they work better.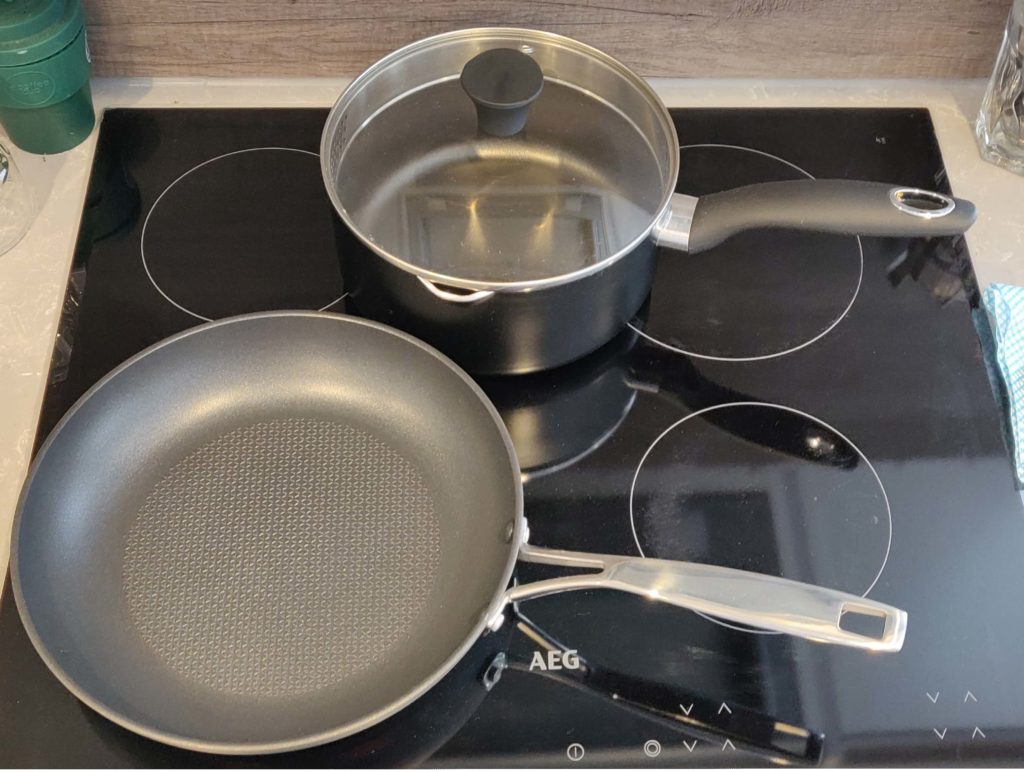 This is not that important but do think about carrying your toiletries, if you use something particular and are doubtful about its availability. I'd also suggest that you bring a reasonable amount of stationery along as it can get pretty expensive here.
Moving onto your rooms, the place where you'll be staying for the next eight months. It is our responsibility to keep them clean because accommodation services come and do a deep clean only twice in an academic year, once before Christmas and then during Easter. The vacuum cleaners are good but I personally feel our Indian brooms are much, much better, help to clean the floor faster and are easier to use. Trust me most of us did use the brooms, Scotch-Brite makes an amazing one and I've attached the Amazon link in case you want to bring one. (https://amzn.to/2JwhcuW)
Finally, you also need to think about the seasons in England and the different clothes you might need for Autumn/Winter and Spring/Summer depending upon how often you are going to be flying home. Don't get caught out like me as I had to go and buy some warm sweatshirts and jackets. So just get a little casual wear, an ethnic outfit for Diwali and a formal business attire if you're doing any of the management courses.
I hope you find this checklist helpful. If you have any questions please email me