In April 2019 I applied for and was awarded one of the 20 Association of Commonwealth Universities' (ACU) global grants available in the UK. The grant gave me financial help towards studying in a foreign country at a member university during the summer. But, what it ended up giving me was worth far more than just money.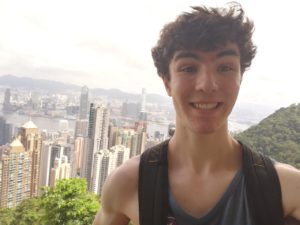 I heard about the opportunity through the Gold Scholarship Programme at Bath and was supported by the GSP Team in writing my application for the grant.  Through the Gold Scholarship I'd also learnt about the benefits of global experience and had practiced networking, which allowed me to make the most of my time in Hong Kong. The grants were managed by the University's International Relations Office.
I chose the Chinese University of Hong Kong to study because of its prestigious reputation and Hong Kong's unique architectural landscape. I'm studying Civil Engineering at Bath so seeing a totally different type of infrastructure was inspiring for my future work. I studied two courses: 'Urban Sustainability' and 'Energy and Green Society', both are relevant to my degree and are close to my interest - sustainable housing.
I was at the university for 5 weeks. During this time, I had 18 hours of lectures a week plus weekly assignments/essays that built up my final grade for each course. Lectures were 3 hours long but there was a lot of in-class discussion which kept me engaged for the whole period, and the best part about the summer school was that all lectures were on 3 days of the week so, I had 4-day weekends to do plenty of exploring.
I learnt so much, not just from my courses, but from travelling around on my own and seeing a different culture. I can now tackle any visa form thrown my way, comfortably make my way around an airport, communicate with people better and moreover, I have an understanding and appreciation for the Chinese people's values. The university organised trips for us and took us to traditional restaurants, monuments, theme parks and temples. They also offered a trip at the end of the studies to tour Beijing for a few days, which I decided to do since I wanted to make the most of my time in Asia. Beijing is quite different from Hong Kong and learning about the differences I believe will be very useful when it comes to doing business with either city later in life.
I made friends from all over the world - Australia, America, Canada, Mexico and more. They taught me about their culture and often invited me to stay with them if I was in their country. It is a great networking opportunity.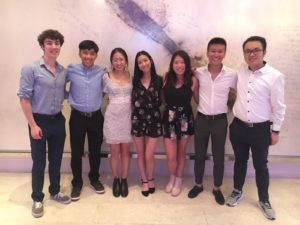 If you are lucky enough to get this grant or any similar overseas experience, I highly recommend asking the university if they have any alumni contacts in that country. It gives you a person to contact in case of an emergency and they are likely to have lots of advice for you. I was fortunate enough to meet with an alumnus from Bath, who took me sightseeing around Hong Kong on his boat, taught me all about Chinese history and gave me very useful career advice.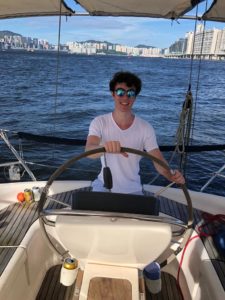 The whole experience was incredible, and I suggest anyone interested in studying abroad applies for as many grants/scholarships as they can. The courses I studied in Hong Kong have changed the way I look at life. Both professors were truly inspiring and furthered my awareness of the greatest threat to humanity – climate change. Not only did I learn about the problem, I learnt ways I can personally make a difference, with every lesson I felt enlightened as to what I can do with my degree. My outlook on life changed from one based on materialistic/financial goals to one based on the original purpose of education - to improve people's lives. I am only in my first year of university, but this experience has made me very determined to find a solution to the ever-expanding unsustainable housing in developing countries and I look forward to sharing my new-found knowledge with my peers at Bath next year.