In my previous blog, I spoke about a few things to carry from India. Now, I thought I'd give you a few suggestions about food on campus. What to eat and where to eat. I'll be starting with the Eastside and be moving westwards.
The first eatery on my list is Café at the Edge. It's really easy to miss out and is at the left-right before the slope that leads to the STV. They have amazing sandwiches, wraps, waffles and hot drinks. Inside the STV we have the Sports Café  that has a great view and does all the healthy stuff.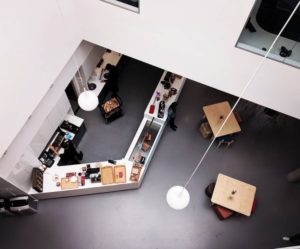 Coming to Lime Tree, located near the main bus stop, this is probably the place you'd visit the most. It has everything from a coffee shop to Italian, Salads, Sandwiches and hot counter that serves lunch and dinner. My personal favourites are the Piri Piri chicken pizza and the hot dog which they serve only for dinner but the vegetarians needn't worry, you can get customized pizzas and they have plenty of other options like pasta, tomato-mozzarella panini and if I'm not wrong vegetarian sushi.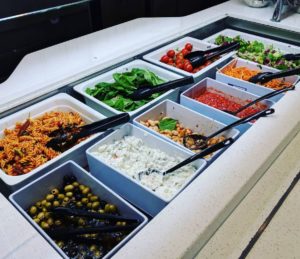 Now, right outside Lime Tree in the parking lot you'll find a food truck on most nights. They do absolutely amazing chicken wraps and it would be your go-to place when hungry at night.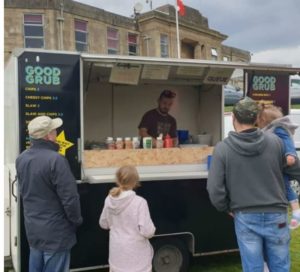 Moving onto the Parade, the most happening place on campus as soon as we climb up the stairs, we have the Pitstop located at the lower level of the Students' Union (SU). My favourite place on campus, I frequented this place at least once every day. It's got the friendliest staff you'll ever find and everything you need to tantalize your taste buds from coffee at Pitstop Coffee (home to the Exchange reusable cup scheme)  to pasties at the Proper Pasty Company followed by crepes, hot waffles, baguettes (there are like a million options), breakfast and not to miss the home-made cakes and muffins.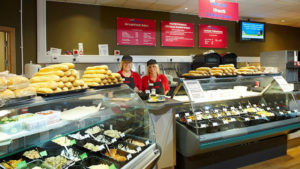 Above Pitstop there's The Plug and The Tub, where we have a Starbucks, pool tables, a gaming area, a big screen to watch matches and some good food and drinks (all those with Eat and Drink credit, keep in mind that this is the only place on campus where you cannot use your credit apart from Fresh).
Now, that I have mentioned Fresh these are the convenience stores that we have on campus. There's a little one at the lower level of the SU which does more of stationery, medicines and basic essentials while the bigger one which is further down near Wessex house, can cater to most of your needs, has a decent Indian section and the spicy Korean cup noodles they keep are impressively good, perfect for a cold winter afternoon.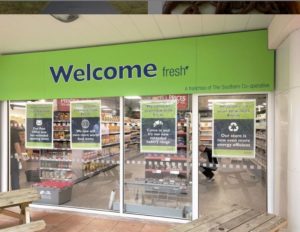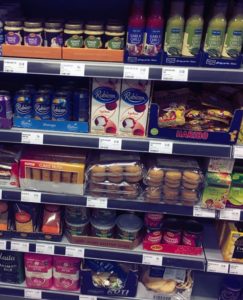 As we move westwards there's the Parade Bar and Grill opposite the library near the stairs that lead to the lake. As the name suggests they do grilled items like chicken, burgers and you can choose from the different sauces they have but the Squash Burger with fire fries is a must try and it's vegetarian! It's surprising that the levels above and below the Parade are eateries too, making the entire building a mini food mall. So, at the lower level, we have the Fountain Canteen , it's the biggest food joint on campus and has almost everything, be it bakery items or Chinese, Mexican and even Indian. However, the Indian food which is pretty nice is served only on Thursday afternoons known as a Thali Thursday (Disclaimer, as such there's no Thali, you have to choose the individuals items you want and build your meal).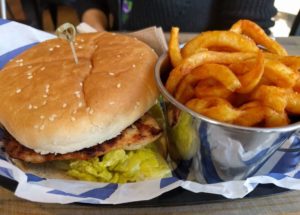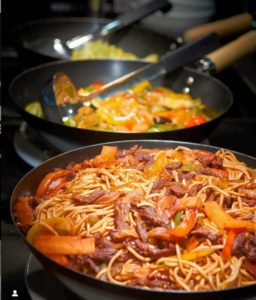 Walking further down the parade we have the 4W café, which is a proper cafeteria serving all kinds of hot drinks, food on the move and breakfast items like paninis, toasties etc. They even used to have a hot shelf with fresh hot wraps but I don't know if it's still there, worth checking though.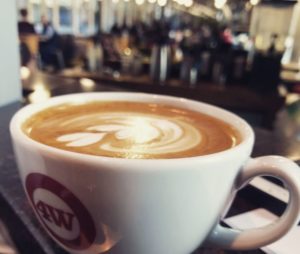 Finally, the last place to eat on the parade, the Patch  is a little red coloured deli (red does make it stand out) right opposite 4W and they basically do everything vegetarian/vegan. I'm not the biggest fan of vegan food but people do say that their food is good. It's near here that you'll find the big Fresh that I mentioned earlier too.
Now that we are done with the parade if we walk down the slope outside 4W and head towards 8W you'll see a new building at the right called Polden mainly housing postgraduates but it has an awesome eatery called Café at Polden. This was opened just a few months ago and is the only thing all undergraduates living in old Polden would rave about because that's all they have (and I had) apart from big bedrooms with bathtubs. Polden Café has more of a Chinese focus but the food (noodles, dim sums, bubble tea, omelettes) is really good and they get sold out at times as well.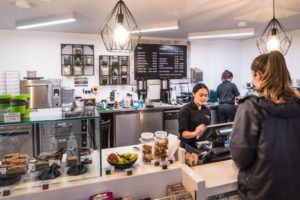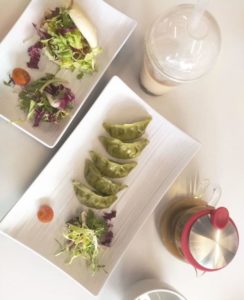 This brings us to the end of my campus food tour. A few final things, all eateries including Fresh have different operating times, some of them are opened on weekends and some not, some close pretty early in the afternoon while others don't so just go online and check the timings for all of them once rather than getting disappointed upon finding something closed. Also, you can sometimes pop into the Chaplaincy Centre  for a free coffee and a nice chat. There are really friendly people there and the library does have vending machines stocked with hot drinks and munchies for all the late nights.
I hope this helps and you guys have a great first year on campus!