Now my time at Bath has come to an end, I can reflect on my experiences, the friends I've made and the things I wish I knew before embarking on my Master's degree.
In addition to attending lectures, I enjoyed many seminars from guest speakers, joined a few societies, participated in some promotional videos and was even a panel member for a postgraduate live stream event.
MSc Robotics Software students from @bathenganddes and @UniofBathSci were set a group challenge to build a control system that allows a robot🤖 to navigate in an unknown environment. See how they got on below... pic.twitter.com/fWgozUsBD0

— University of Bath (@UniofBath) December 19, 2018
I was also asked to participate in the Bath's postgraduate promotional video.
Something I very much like about the Bath campus is the number of restaurants and cafés. This may seem rather a minor thing, but having attended four universities I can tell you that not all academic institutions have such a diverse range of places to eat and socialise as Bath. In addition as a postgraduate student you will have exclusive access to the Postgraduate+ lounge where seats are always available.
As far as the city is concerned, Bath is one of the most picturesque that I have visited. From its wonderful Roman streets to the quaint canals, the city of Bath has something for everyone.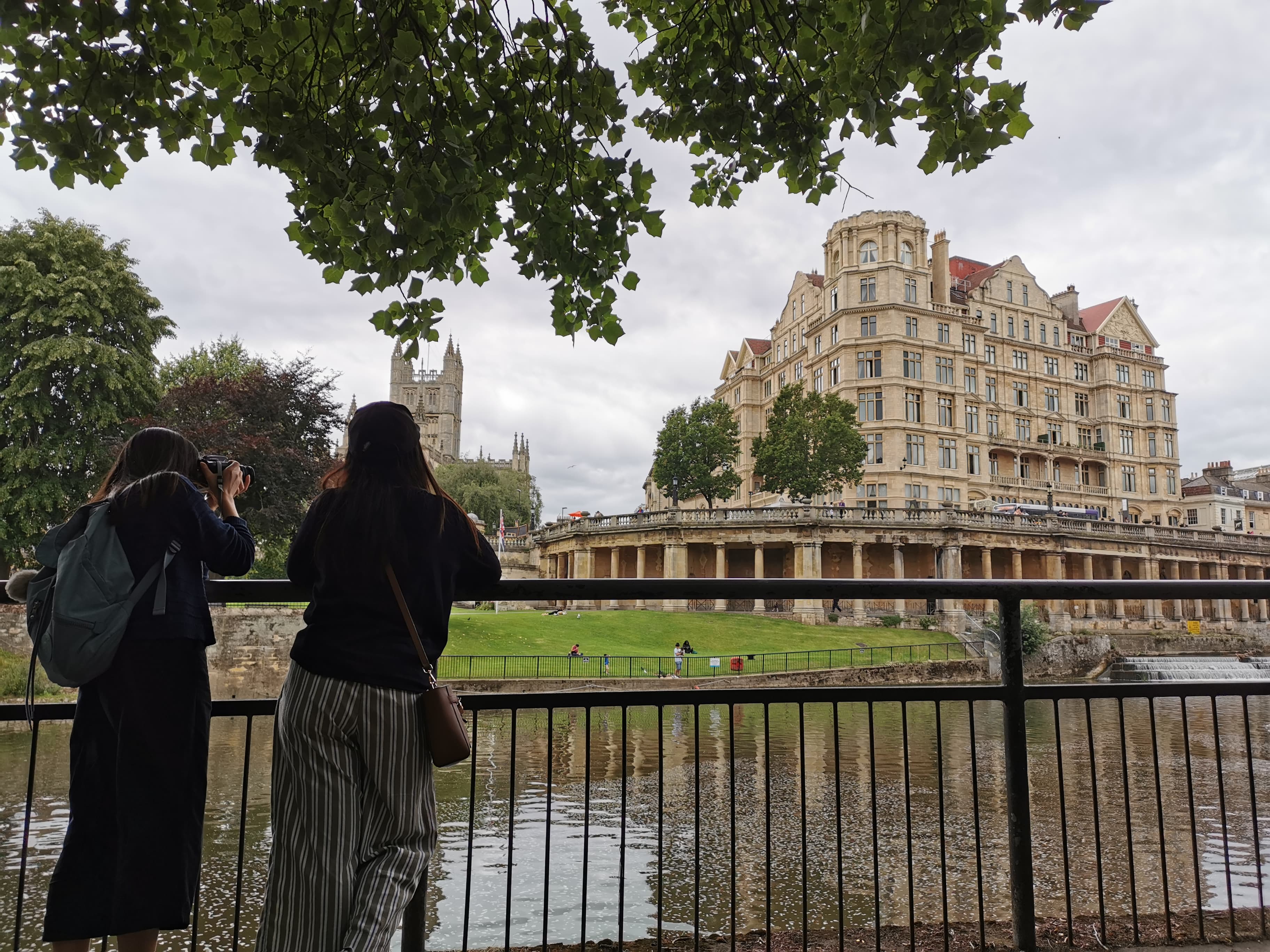 Things I wish I knew
Something that came as a surprise was just how difficult it was to determine what one needs in terms of marks to achieve a distinction at master's level, in my case I needed to average a distinction grade overall and also a distinction grade for my dissertation. So my advice is to investigate this with tutors as early in your course as possible so you know where you stand.
Advice
Before starting your Master's degree, i.e. during those two to three wonderful months of carefree existence, I would highly recommend emailing your subjects administration department asking for the reading list. This slight head start will make your life significantly easier. A great example from my personal experience was during my summer holiday I spent around a month trying to understand a machine learning concept. This paid dividends after my course started when an assignment on this topic was given.
I'm not suggesting that you spend your entire summer reading, just that having a basic foundation will allow you to further your knowledge a lot faster, making your time a lot more enjoyable and allowing for more of a social life.
As I previously mentioned, obtaining a distinction may be heavily dependent on your dissertation. As a result I cannot stress enough how important it is to start your research into both your subject of interest and potential supervisors as soon as possible. You might think that two to three months for your dissertation is a long time, but trust me, before you know it, it will be the beginning of September and you'll be panicking trying to get it all finished.