Coming to university two years later than most students, and being from a small Welsh town, I wasn't entirely sure what to expect on the day that I arrived at the University of Bath. Cliched as it is and looking back on this moment 3 years later, I can't believe how quickly the time has gone. Final year has come around much sooner than I would like, and despite the increased workload, I'm determined to make the most of my time left at Bath. I definitely wish I had the capability to tell my younger self all about what the next chapter would have in store - and whilst I can't do this, it's great to know that I can give an idea of what to expect to those who are in a similar position.

So without further ado...
Before University
One of the biggest things I wish I had thought more about in the run-up to university is researching all of the support that is available. Bath is great for providing support on so many levels, that regardless of your issue, they will almost certainly have someone with the expertise to help. Being a high achieving university, many students worry about obtaining the grades to get here in the first place, and also about how they will manage to keep up once the course has started.
For any other Welsh students out there, I would definitely consider making use of a Welsh Baccalaureate qualification to try and alleviate this stress. Any kind of Extended Project Qualification - such as the Welsh Bacc, EPQ or IPQ - is a great set up for studying at university. Developing your own project independently, and having to write a long report or essay on the topic is very comparable to the kind of work you will experience once you start your degree. So having done such a project, you will undoubtedly feel more comfortable once your first essay is set at university.  I  was one of the first people in my year group in my school to undertake the Welsh Bacc, and definitely feel like I reaped the rewards of it.
What's more, it's a qualification that's well regarded by Bath and can even help you to get an alternative offer. Bath also runs a MOOC to support Welsh students  (also in Welsh) so check it out! If you aren't Welsh, fear not - there's one for you too. It's doing the extra things like this that set you up well for the academic side of university life, so you can really hit the ground running.
Settling into University
Any of the concern I felt around starting university evaporated very quickly once I actually arrived. I lived in Solsbury Court and made friends with my flat and the flat opposite on our floor. 3 years later, and in the final year, all of these people are still my closest friends at university. Freshers' Week can pass in a bit of a blur, so don't worry if you feel quite unsettled during this time. It can be hard to develop a routine with so much going on - but once the initial excitement dies down, everyone tends to find a pattern in their timetable and a routine will follow.
I found that the first year was quite a different experience for everyone as it's a time to 'level the playing field'. That is because everyone went to different schools and learned different content. You need some time to make sure that everyone has the same base understanding ready for the second year when your grades really start to count! So don't worry if you feel slightly behind, or slightly ahead - this is normal.
If you really are struggling, I would definitely recommend making use of your Personal Tutor or Student Services. Developing a relationship with your Personal Tutor will prove valuable for your time at university, as they can properly get to know how you work and what the best solution to a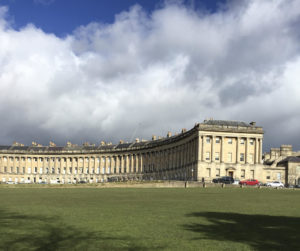 problem may be. Starting university can feel like such a big change in so many ways, that it's really important to make use of the services available - regardless of how small you may think a problem is. Solving it quickly prevents it from getting any bigger.
I've always found that the best way for me to deal with academic stress is to just take some time out. This can feel counter-intuitive when you have work piling up, but realistically a 30-minute walk or a quick run is going to do far more for you than sitting at your desk. Don't reinvent the wheel, you'll already know what things you find relaxing, so make the effort to timetable them into your day - this way, you won't burn out and will keep going for far longer.
To placement or not to placement?
If you aren't already aware, placement years are a very common part of Bath degrees. Roughly two-thirds of undergraduates take them, so this can definitely feel like all of the people you know are going. I didn't initially apply for a placement year, but within the first semester changed to ensure that I had the opportunity. As an Education with Psychology student, the options were surprisingly broad. I knew that I didn't want to be a teacher, and was keen to see what other careers might be available to me.
In the end, I secured a placement working for the University of Bath in the Student Recruitment department. This is part of the Undergraduate Admissions and Outreach directorate. My job essentially involved travelling the UK to visit schools and talk to sixth form students about their post-18 options, and whether Bath might be a good fit for them.
By the end of the year, I had amassed over 7,000 road miles and 3700 air miles. I loved the variety of the job role and how much time I got to spend interacting with people. My confidence improved vastly, as speaking publicly to deliver talks was a key element of the job - on occasion to audiences of around 350 people.
Beyond this, I also got the opportunity to undertake two European recruitment trips and visited around 9 countries in total. Talking to students from International Schools was incredibly interesting and has certainly given me an idea of the areas I might like to pursue in the future. Doing a placement has so far made my final year really enjoyable - having that short break away from academic work is refreshing and makes you fully appreciate university life.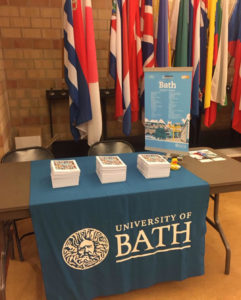 Final Year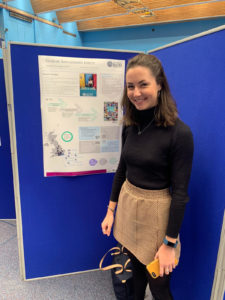 This year, I'm planning to make the most of my course and living with university friends. Whilst there's certainly an element of pressure associated with the final year (and the dissertation I need to start writing), I'm determined not to let that overshadow what a unique experience being at Bath is.
The flexibility you have, and the endless opportunities to do new things and meet new people are things hard to find once you start working full-time - my placement certainly taught me that much. So whilst I plan to work hard, I think it's important to appreciate that university is a whole experience. You have the opportunity to develop as a person as much as you do academically.
On the back of this, my key advice for new students is just to make the most of those opportunities. When you look back from your final year, you'll be glad that you did.