It's out with the Mars bars 6 pack and in with the 6-pack abs.
Hi, I'm Emma! I'm a Modern Languages and European Studies student on my placement year, splitting my time between France and Germany.
Originally from the Isle of Man, a small island not known for its sunny weather, my normal routine on placement in Bordeaux soon involved purchasing an entire bottle of sun cream every week. Coupled with the extortionate everyday living expenses that I had underestimated, it quickly became apparent that my measly salary as a translator wouldn't be enough. I had to look for ways to keep my living expenses on placement to a minimum.
Exercise has helped me to stay active, unwind from everyday problems and stay in shape. But my usual fitness routine did a complete 180 degrees, once I relocated for my placement in France. Within the first week of moving to Bordeaux, I set off in search of local gyms or sports clubs.
A few hours later, I realised I'd have to fork out heaps of money for an overpriced gym or sports club memberships. BasicFit, I-Fitness and most other local gym memberships started at 40 Euros per month. So, I started to look for alternatives. Here are my pro tips for finding budget-friendly fitness options.
You can take the girl out of the country... but you can't take the country out of the girl!
1. Get involved in free sports classes or events
It'll surprise you just how many free sports sessions run throughout the year. Thanks to Facebook, I discovered endless opportunities, from traditional African dance classes to yoga sessions that didn't cost a penny.
Having competed for the University of Bath in Latin and Ballroom dancing, I was thrilled to discover the French organisation Dansons Sur Les Quais and improved my French by following country dancing, Zumba and Latin American dance classes. Not only did I save hundreds of pounds, but I also experienced something new.
2. Find outdoor gyms
I first came across some free outdoor exercise bikes installed by the local council, tucked away at a popular lake just inside the ring road in Bordeaux, in surprisingly good condition! Still in shock, I then started to ask locals on Facebook and emailing the town council to see if there were other free outdoor gyms… and there were! Often concealed in local parks, in the outskirts or along the riverside, take advantage of these outdoor gyms that don't cost a penny!
3. Sign up for local races or sports events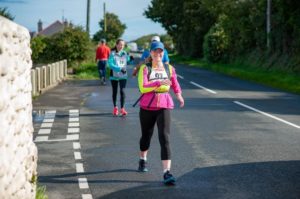 Register for a local fitness event, such as a 5k run, half-marathon or a bike race, and embrace the boost in motivation to train and achieve your fitness goals. Running outdoors and race-walking, for example, has been the perfect way to train on a budget for me, while exploring my new surroundings during my placement year.
Meanwhile, I met Erasmus students from other UK universities who entered the Bordeaux Half Marathon in October 2019. The lively atmosphere on the race day itself can make it worthwhile… not to mention it makes for a good social media post!
4. YouTube is your best friend
Take advantage of the digital era! As long as you have a good Internet connection, you can discover hundreds of thousands of workouts for free at any time and anywhere on your placement. It's perfect for squeezing in around your placement hours and social life.
I tend to vary my workouts depending on which muscle group I want to focus on and simply on my mood. This year, I've often opted for Zumba Strong and regular Zumba videos, as I've loved dancing since childhood. The great thing about YouTube workouts is that you have complete control in choosing the length, difficulty and type of workout!
In a nutshell
These fitness tips are all free, with the possibility of a small one-off fee for an Internet connection or registration for local sports events. You can combine it with a gym membership or regular sports club training sessions, but these fitness options can be just as effective…without even spending a penny.
Good luck with your fitness journey!
Emma x