Hi everyone, my name is Alex and I am currently a first year Pharmacology student. At A level, I studied Biology, Chemistry and Mathematics alongside an EPQ.
Up until Year 12, I was unsure of what I wanted to study or what university I wanted to attend, especially with the wide range of course and location options - but I had a specific interest in pharmaceuticals.
When talk of university began, I was even more stressed and confused, and applying to university became very daunting. I soon realised that the only way to find out whether I would enjoy University life was to experience it first hand, actually staying in the accommodation, taking part in lab sessions, workshops and lectures. So I decided to apply to the Bath Science Summer School (now called the Discover Bath Residentials).
My Summer School Experience:
In 2018, I completed the Biology summer school at the University of Bath. I loved the experience, the whole week was specifically designed to give all students an insight into different courses and what they entailed. Due to my circumstances, I was offered one of the free places (including travel & food) on the summer school, which was an added bonus!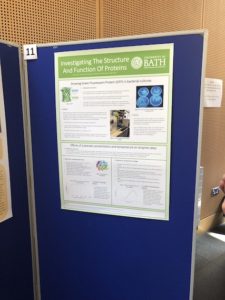 From the moment I arrived I felt welcomed by the Student Ambassadors, who really made a difference to the whole experience, they were willing to answer any questions.  It provided the opportunity to see the town in person and visit some of the landmarks (the Royal Crescent, Roman Baths, Bath Abbey). Overall, the Summer School I attend involved both academic and fun activities, including:
Introduction to pharmacology lecture
Molecular biotechnology project
Lab work
Activity tasters - photography, Zumba, swimming
Open-roof bus tour of the city
Barbeque by the lake
How it helped me?
I got the chance to work in specialised undergraduate labs and use university facilities, attend various lectures and live in student accommodation. This made me realise that I enjoy practical work, and helped to solidify my decision of having my career path predominately based in the lab.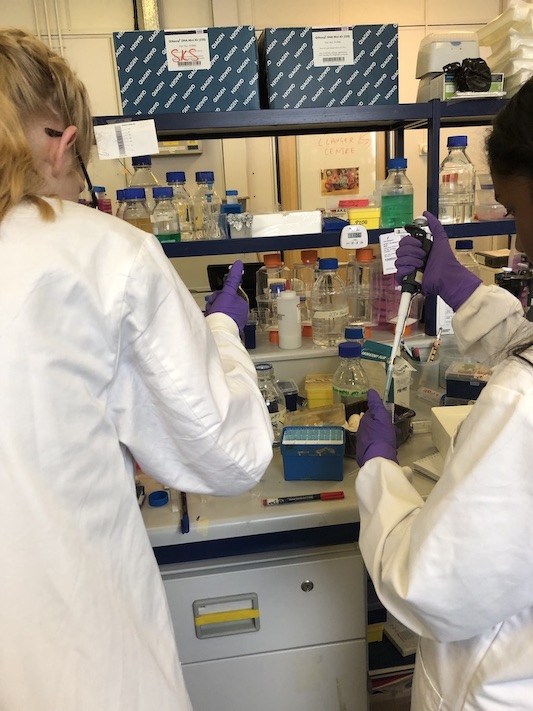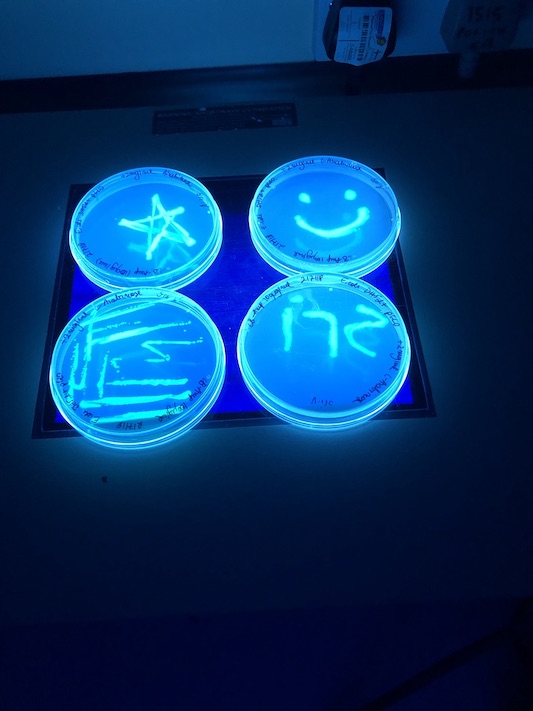 During the summer school, I completed a research project on the GFP (Green Fluorescent Protein) protein, which is responsible for bioluminescence in jellyfish (a fancy way of saying it makes jellyfish glow green when exposed to ultraviolet light), which was very interesting as we were able to grow our own glowing bacteria.
This developed my critical thinking and practical skills, which continue to be important in designing and conducting experiments in my first year.
The social aspect was amazing, I met many people from all around the UK (some that I still talk to, and some that are even on my course), this helped me to develop my confidence and communication skills which were particularly helpful during Applicant Visit Days and Freshers' Week.
The Summer School gave me an advantage when I started Uni in September because I was familiar with the campus, and during my first lab I was less nervous and more prepared, as I had experienced the lab setting and had been introduced to some of the specialised equipment already, so I was aware of safety procedures and risk assessments.
Why did I choose Bath?
Most importantly, the summer school clarified that I wanted to go to Bath and it inspired me to work harder as I had a set goal in mind, it motivated me to work harder for my exams to ensure I got into my first choice uni.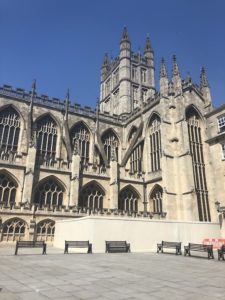 After the summer school, I automatically knew I would be applying to Bath and decided to firm my place (if offered), it ticked every box: the city was beautiful, it offered the course I wanted (integrated Masters in Pharmacology), the atmosphere was friendly and welcoming and the University is high ranking. From the beginning, Bath felt like the right place for me after attending other open days; I knew I would fit in with the community at Bath.
My advice to Year 12
On results day, I was overjoyed and literally couldn't believe I was accepted into my dream uni, and I was very glad to have already experienced life at the University.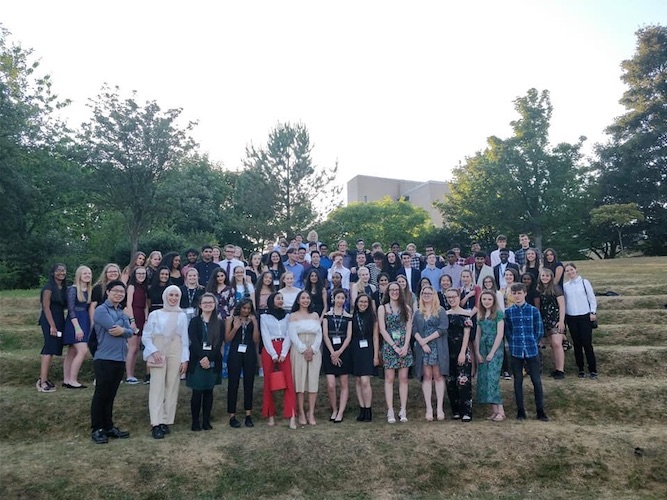 As a result, I recommend attending summer schools and making use of every opportunity, as it will bring you benefits. You'll meet some really amazing people, have fun, make memories and you'll definitely have something to talk about in your personal statement that makes you stand out.