How to prepare for First Year
When I accepted my offer to study French and Spanish at the University of Bath almost 4 years ago, I was so excited! I couldn't wait to live in Bath and to finally start university. As the arrivals weekend drew nearer, the nerves started to creep in. The reality of having to move away from home and take full responsibility for myself started to dawn on me. It is a big step to move away from home for what is the first time for many of us, so I have made a list of tips that will help you feel better prepared to start the first year: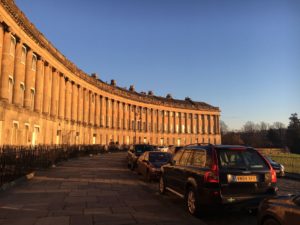 Make a list of things you want to take to university
Remembering everything you need to bring to university can be difficult. Personally, I find that making lists is the best way to make sure that you don't forget anything. I remember walking round the different rooms in my house,  noting down everything I saw that I thought I should take with me to Bath. Seeing the objects in each room means you are less likely to forget something important, and you can visualise what you want in your university bedroom and kitchen. I can also recommend adding a door wedge to your list. Propping your door open during arrivals weekend means that it is so much easier to chat to your new flatmates!
Get to know your surroundings
I made it a priority to explore as much of Bath as possible, as I wanted to know my way around Bath so it felt like a home away from home.  I made sure to sample some of the many cafés Bath has to offer and loved wandering around the picturesque streets. I am a member of The University of Bath Mountaineering Club, who run local walks every other Sunday. You don't have to be a member of the club to join these walks, so take a break from studying and get out and explore the countryside with like-minded people!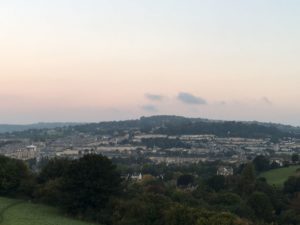 Ready, steady, cook!
Whilst I had enjoyed Food Tech GCSE, I wanted to make sure that cooking at university didn't become an added stress. I sat down with a recipe book and picked out some of my favourite recipes that I knew were nutritious and easy to make.
Before I left home, I batched cooked a whole load of lasagne to get me through my first 2 weeks at university. After a busy day meeting new people and taking on a lot of new information, I didn't want to have to worry about what was for dinner. Being able to heat my food up quickly in a microwave meant more time for socialising! It's such a great feeling knowing that you don't have to come home and worry about what to cook, and have prepared a healthy, filling meal that will last for a few days.  Don't forget to send photos to your family showing off your culinary creations!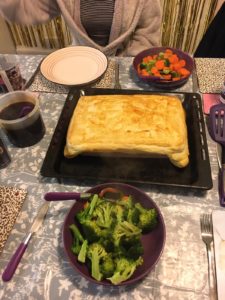 Back to basics
For me, it helped calm my nerves knowing how to use the washing machine and understand how my printer worked before I arrived. I found that writing a list of steps was a good way to remember what to do (here is my love of lists again!). Having said that, I never hesitated to ring home if I had a question. You shouldn't feel like you've failed if you ring home or ask your flatmates how to do something: no one expects you to know everything! It's a good way to bond with your flatmates; they are probably encountering the same difficulties and you can work it out together.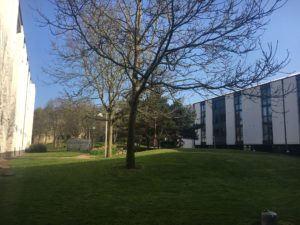 Make the most of it
The first year goes so quickly, and lots of people will say the same thing: "make the most of it!". First year is the time to try anything and everything, without the added pressure of your university work counting towards your degree. Use your first year to get into the swing of life at university and enjoy everything it has to offer. So, make the effort go to a taster session, or find that recipe book that you have been meaning to open and get baking; you won't regret it!