Where it all started
My name is Mick and I'm from Thailand. I'm in my final year studying Biochemistry at the University of Bath. After I finished my secondary school in Thailand, I was considering my university choices and studying abroad was one of my wildest dreams. At that point, I had never been abroad and never been on a plane before! So, coming to the UK for studying was quite a scary thought for me. With help from my aunt and my cousin, we came up with a few universities and the University was at the top of the list.
I wanted to do Biochemistry so the University seemed to be a very good choice according to the ranking, facilities, and location. After I decided to apply to the University we approached Consortium UK at Sukhumvit. They helped me preparing the documents for my visa application and to contact the University. They suggested that I take an International Foundation Year programme (IFY) as it would help me with my English (at that time my English wasn't great!) and also help make my transition to the UK smoother.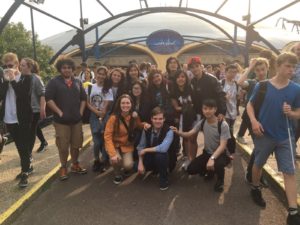 Living and studying in Bath
At Bath College, everything was new to me. I was nervous at the beginning. I shared a flat with other IFY students from other countries. Most of the people in the building also did the IFY. I found it quite nice as we got to spend time together like have dinner together, movie nights, or a house party. Everyone studying the IFY programme came from different backgrounds and we didn't know each other before. We became friends quite quickly.
I did Chemistry, Biology, and English for Academic Purpose (EAP). The style of teaching was different from what I was used to. There was more interaction between teachers and students. I had a lot of chances to discuss, ask questions and make comments.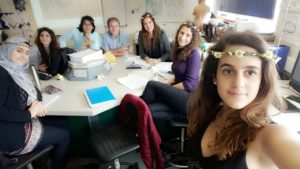 I didn't do many experiments at my secondary school. When I came to Bath College, I was so excited when I got to do a lot of experiments. It helped me gain a deeper understanding of the topic. It also encouraged me to do some more research on the subject as I was so curious about the science behind the experiments. The laboratory skills I have gained from doing the IFY were a great foundation for when I progressed to the University.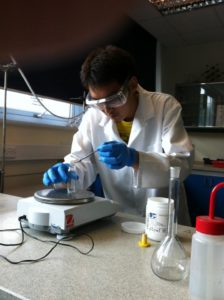 The staff were very helpful, especially with my English. They came up with a wide range of activities and techniques to help me learn academic English so that I could communicate effectively. I also liked being in a smaller class as we got the full attention of the teachers and the class progressed according to our pace. In the tutorials, there was a lot of support for adjusting to life in the UK and we also shared ideas about how to deal with difficult situations.
A solid foundation for first-year
After I finished the IFY, I progressed to the first year of my course here at Bath. I was very excited when I started. The IFY provided me with some fundamental knowledge which made understanding the content during the first year easier. Personally, I found the EAP module useful as it helped me developed the necessary skills for uni such as note-taking, listening, and presentation. From a social life point of view, because my classmates on IFY course were from all around the world,  this helped me to understand people from different cultures and how to engage and hold a good conversation with them. Also, many of my IFY friends are at the uni now so I had a head start by having friends that I already knew before.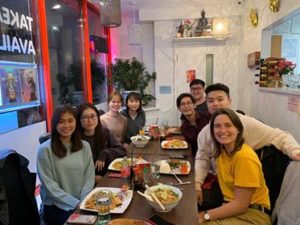 Highly recommended
If you are considering studying at the University of Bath the IFY is a good starting point. I would definitely recommend it. For me, Bath is a good representation of an English city. It is one of those places where you can experience English culture within an international community. Doing the IFY course in Bath will also help you to familiarize yourself with the city. You'll have a good opportunity to make friends from different countries and prepare yourself for university life.