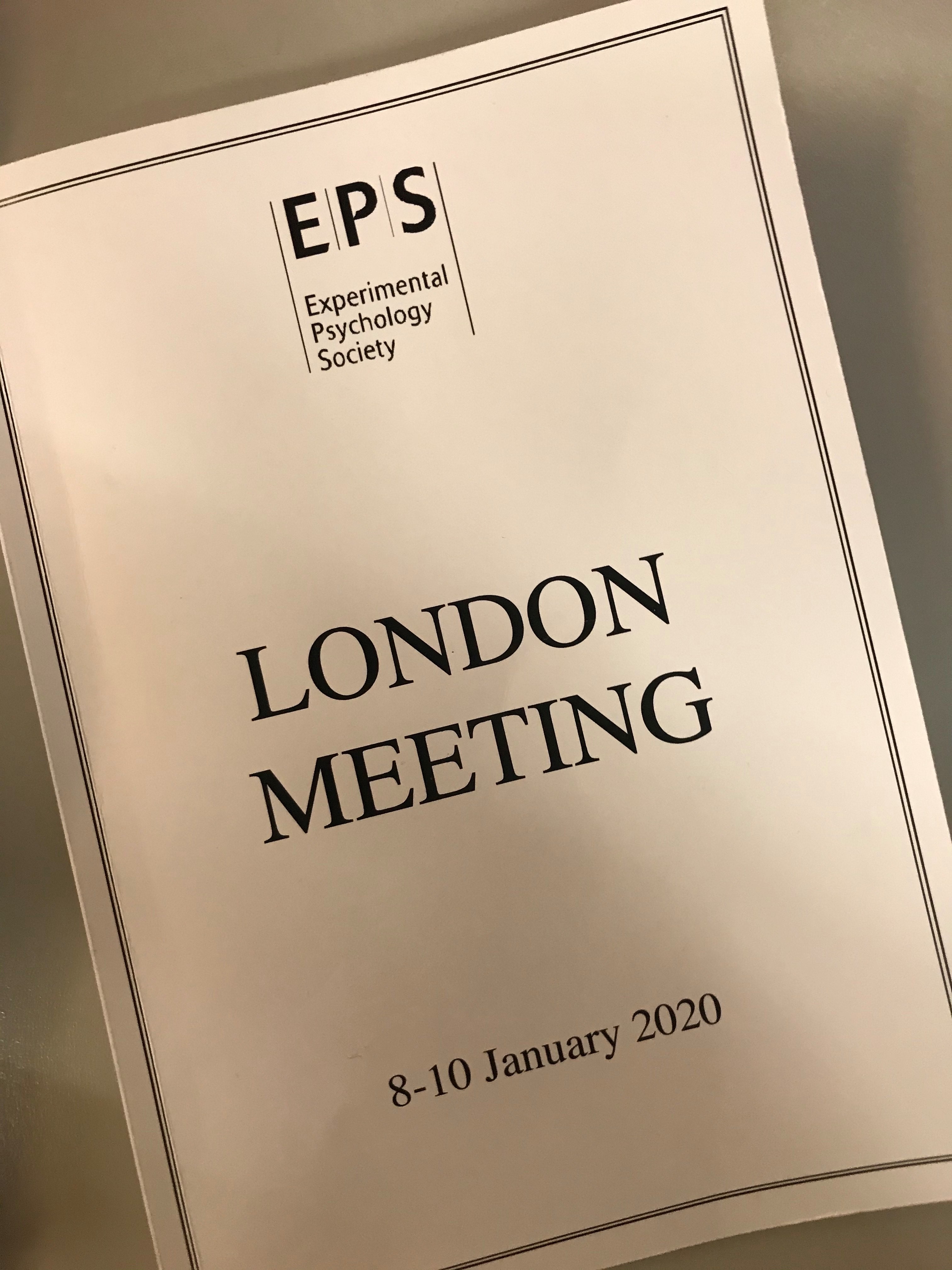 Last week I travelled to London and attended the Experimental Psychology Society's (free!) conference. I was on my way to an unfamiliar city, preparing for a brand new experience, at a conference with academics far beyond my own level of ability: it is safe to say I was feeling overwhelmed with apprehension. However, by the time I was on the train back home, I had decided that attending a free conference is something all undergraduates interested in a research career should do… and hopefully I'll convince you why!
The unique opportunity to learn about new research from the experts in the field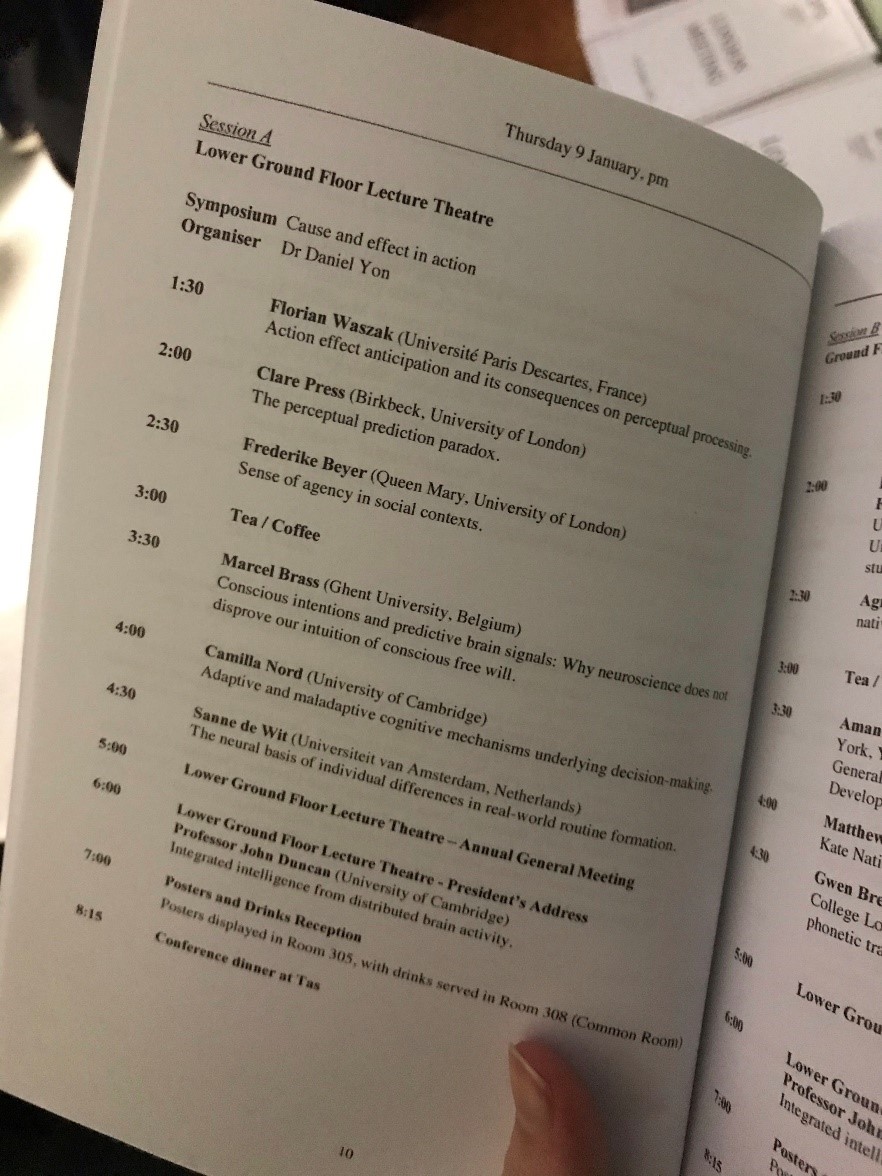 The majority of time spent at the conference, I attended 30 minute talks that focused on varying topics in psychology. Experts would present their latest research or theoretical developments in the field, and engage in discussion with the audience afterwards. They ran parallel sessions, and so I chose to attend the talks that appealed to me most.
I was so excited by all the interesting information that I was learning about. It was a great opportunity to expand my knowledge in familiar areas, and get a taste of newer ideas. The nature of this particular conference meant that the majority of the audience were not experts in the speaker's particular research focus, and so speakers were particularly skilled at making key concepts easy to understand. This is a particular advantage for those considering a career in research, as it provides a convenient way to learn about current research directions in psychology.
I was surprised that I found these talks beneficial from a studying perspective too. Not only did these talks provide a wealth of references spanning all the major areas of psychology, but also highlighted unique approaches to critical thinking. Even the talks that were less academically stimulating offered an opportunity to gain experience: I noticed many useful methods for delivering a high-quality presentation and answering questions in an appropriate manner. It was great to access so many examples of 'first-class' academic work.
Why should you attend conference talks? To be exposed to many unique ways of thinking. I have discovered links between topics that I could never have pieced together, and have come away with a more sophisticated understanding of the topics I study at university.
The chance for in-depth discussions with academics about research you're familiar with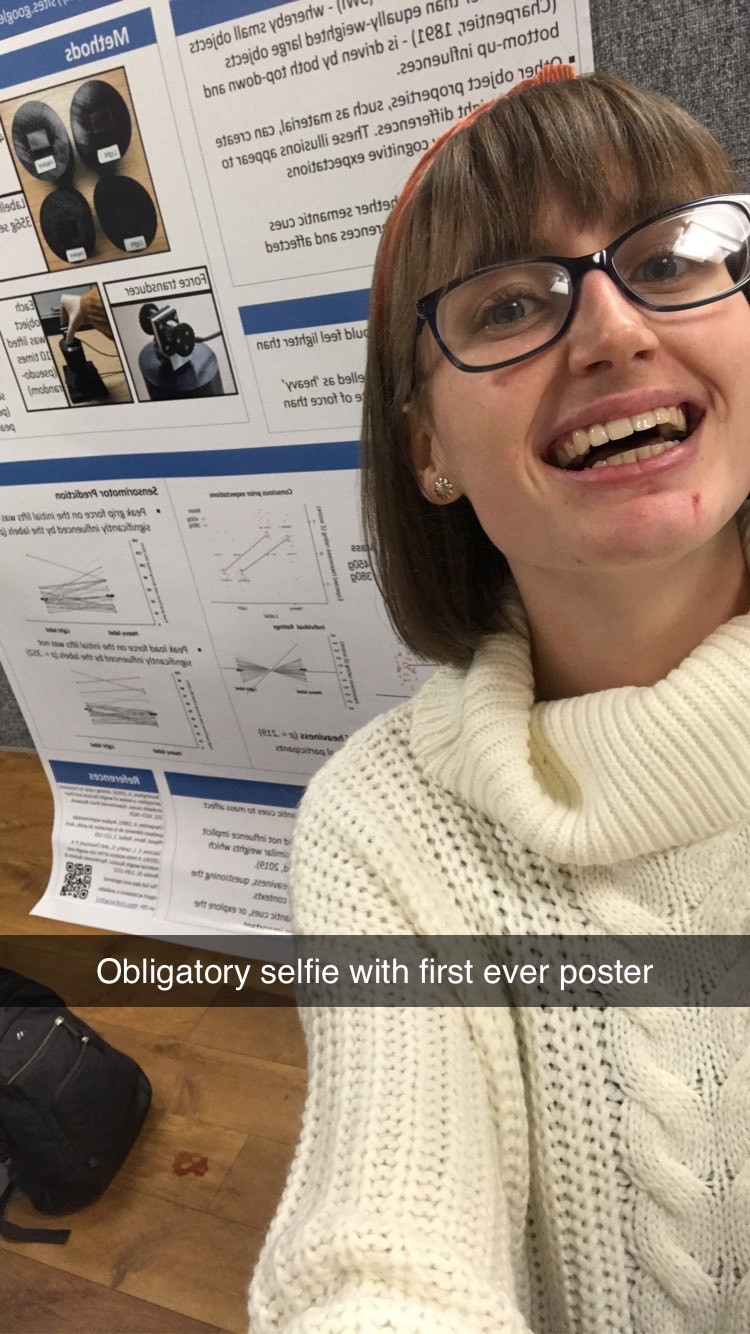 As well as talks, the conference also had poster presentations, and so I was able to present my research to an audience for the first time. I was so nervous for this part, and so I was pleasantly surprised to find that this was the best part of the week.
Firstly, my poster gave an avenue to talk one-on-one with the academics at the conference. It made the interaction easier on my part – which is saying something, as I am not good with new people – because the focus of the conversation was my research, and so I felt confident about what we were discussing. I loved getting to ramble on about a research study that I was excited by, to people that seemed just as excited!
Of course, the one-on-one nature of a poster event meant that I had some very in-depth discussions. It is always going to be daunting to have people asking questions and picking apart your study, but everybody else there knows what that's like, and so all the comments were offered as supportive suggestions. To have that level of advice from people with so much experience in the field was fantastic.
Why should you explore the poster exhibits? Whether you present the poster or ask the questions, it facilitates conversations with other academics that can provide a wealth of valuable information.
Extra opportunities that would otherwise be difficult to access
Conferences are a rare time where academics from a range of expertise and locations are together in the same place, with a common goal: to network and to learn. So when this particular conference organised a 'speed mentoring' session – 40 minutes dedicated to early career researchers being advised by senior academics – I jumped at the chance to be involved.
The key aspect that made this event so successful, was that the mentors were just as keen to give advice, as I was to ask the questions. Conversations were enthusiastic, and I was able to discuss a range of subjects such as the encouragement of open science in psychology, and tips for starting a PhD. I perhaps could have prepared fewer questions, as to allow the conversation to progress more naturally, and open the possibility of discussing things I hadn't considered. Nevertheless, it was brilliant.
Why should you get involved with conference events? You get to have dedicated time with people who would usually be too busy or too far away to offer the opportunity.
There are no 'musts' – do what works for you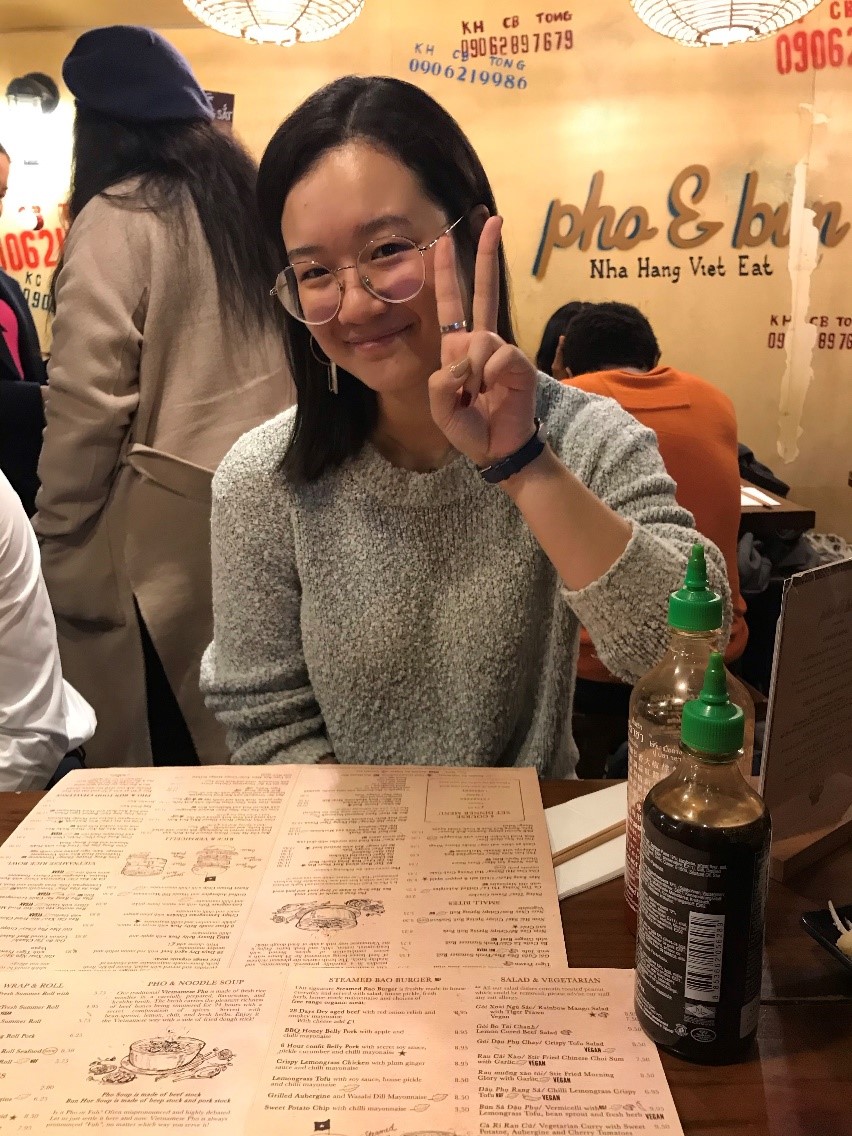 At an undergraduate level, no-one expects us to be experts, or to ask questions, or attend conferences, which is all the more reason to do it. It provides an opportunity to learn interesting information, expand knowledge, and meet like-minded people – except there is no pressure to do so.
The most refreshing thing about the conference was that nobody expects you to attend all the talks: people sat writing emails, reading a book, or simply left and came back later when a talk didn't interest them, and it was totally socially acceptable. As soon as I realised this, I became so much more relaxed. I made notes on what excited me, I listened when I cared and I zoned out when I didn't. It allowed me to make sure that I didn't burn out, and so I actually enjoyed myself.
Being in a new place and a new situation, it would have been easy to let things get on top of me. So, I kept reminding myself that there was no pressure to do everything, and that my goal was to come away having enjoyed myself. I made the most of being in London, visiting friends and eating good food, and most importantly I was kind to myself: if I was happy, I was doing the right things.
Why should you NOT attend every scheduled event at a 3-day conference? There is no need to – nobody there expects everything to be of relevance to you, and ultimately you are going to the conference to help yourself, not exhaust yourself.
The closing argument…
Reflecting on all of this, the main benefit of undergraduates interested in a research career attending conferences is clear. It is a rare opportunity, at our stage in education, to learn information just because it is interesting, not because it will be examined. It will help discover motivation for research outside of a testing environment.