After months of blood, sweat and tears into securing the placement of my dreams, the long-awaited moment was finally here: The Year Abroad. Fast forward 3 coffees, 2 hours and 1 EasyJet flight later, and I had landed in one of France's most beautiful cities: Bordeaux. The only problem? I still hadn't found any long-term accommodation.
Remember the frantic search for finding accommodation in Oldfield? Imagine the same again, but this time confronted with foreign language barriers, unknown surroundings and a fast-approaching placement looming ahead.
Fortunately, there are several ways to make your life much easier. The key is awareness of the harsh realities ahead that no one tells you about. So, compiled from my personal experiences, here are the most important 3 truths to know and the solutions.
1. Accommodation will be more expensive than you think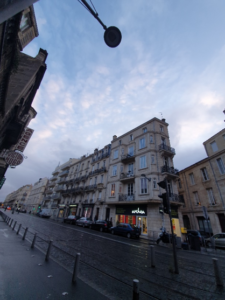 Thanks to our digital era, you can sift through endless information and draw up an initial budget for accommodation abroad… all before you even step foot in the country. But it can be a whole different story once you start to look in person.
Despite what your initial research may indicate, prices for properties can soar at a moment's notice. Why? Because, out of desperation, many students post on Facebook that they'll accept virtually any price to secure accommodation last-minute, sometimes even offering more money than the initial price advertised.
Before arriving in Bordeaux, I researched properties in-depth and subsequently expected to have to pay 450 – 550 Euros per month. But I didn't anticipate such high demand for a shortage of housing. I was forced to readjust my budget to 650 – 850 Euros per month and find additional income sources outside of my full-time placement.
Top Tip: Negotiate rent in person
It may seem unnatural, awkward or daunting, but negotiating your rent in person can prove highly beneficial. You only have to discuss it once at the start, and it can save you hundreds of pounds. Managers of 'apparthotels', which offer tenants a small studio flat with a basic weekly cleaning service, hostels or student residence buildings may be the most likely to move on the price. Be confident, prepared and open-minded: it worked for me this year, so it could work for you.
2. Brexit and British nationalities can make your search harder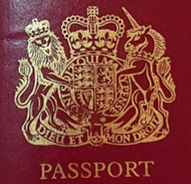 A highly controversial topic that tore the nation in two, the notorious UK referendum was the start of years of frustrations, both in the domestic and international political landscape. The truth of the matter is that it's no different on your Year Abroad, even though you won't spend the year in the UK. In fact, Brexit can make your accommodation search abroad even harder.
It's important to note that most landlords seem to accept tenants of all nationalities. But it's equally important to be prepared for a shocking reality. An incredulous number of landlords appear to hesitate or down-right refuse your accommodation application simply because of your British nationality. Some landlords simply want nothing to do with Brexit nor with the UK general public whose close majority voted to leave the EU.
Top Tip: Carefully consider the accommodation and landlord
From my personal experience in France, I've found that landlords of the older generations were the ones most likely to express hesitancy to show me around their property due to my British nationality. As it is a general frustration to the referendum outcome, try not to be disheartened nor take it personally. Most landlords won't have an issue with it, but it is good to be prepared and know that some may do so.
3. Prices and demand will soar after July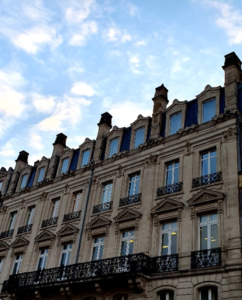 Aim to view properties before July, if possible, as this is when students find out whether they've been accepted into university. After their results day, the demand and prices for accommodation will soar… not to mention the increase in holidaymakers and globetrotters visiting Europe in the summer months!
Top Tip: Location, Location, Location
If it's neither practical nor feasible to secure a room before July, the location can make all the difference to the demand and price of properties. Ask locals, tourist information offices or people you personally know to have lived there, to gain an insider perspective into the most affordable or viable area to stay. For example, the taxi driver on the way from Bordeaux Airport gave a valuable insight into which areas would be the priciest or most in demand. Don't rule out accommodation further away, as transport is often affordable and reliable in France and Central Europe.
In a nutshell
Everyone's accommodation search will be unique and encounter different experiences, both positives and challenges. Personal connections can bypass the challenges of high prices, particularly after students' results day, and landlords whose frustrations from Brexit extend to hesitancy to British tenants. Your former colleagues, family friends or even your former languages teachers may be able to help with your accommodation search abroad.
Research and persistence are key. Don't be afraid to ask for a negotiated rent and ensure you know in which area(s) to focus your accommodation search.
Good Luck!
Emma x