Since my last post focused solely on the process of applying for placements during second year, I wanted to share some of my experiences so far of my placement in Brussels at the American Chamber of Commerce to the EU (AmCham EU). Living and working abroad certainly takes you outside of your comfort zone but it can also be one of the best decisions you make! Here are some of my highlights…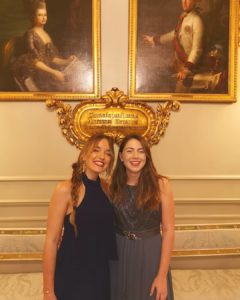 I had only been working at AmCham EU for a month when I found myself working at the organisation's annual Gala. Listening to a keynote speech by President Juncker of the European Commission, surrounded by business representatives and MEPs, and listening to world-class musicians was certainly an experience! Taking a placement abroad is full of unexpected opportunities and even though it may feel unsettling at first, it's worth it.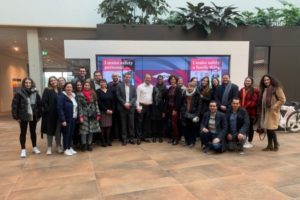 Another exciting opportunity I had was visiting a chemical manufacturing plant in the Netherlands. The Dow Chemical Company is among the three largest chemical producers in the world and a member of AmCham EU. We toured their manufacturing plant and discussed many topics including sustainability and inclusion. I also gained an insight into the company's work in relation to EU policy. Being exposed to both business and politics during my internship has opened up future possibilities that I had not even considered before. So even though you may not know what your future looks like past University (I certainly don't), a placement year abroad allows you to explore options you perhaps had not thought of yet.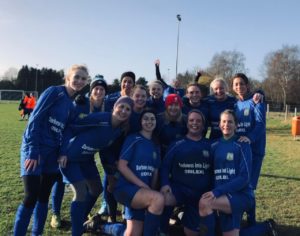 Aside from my placement at AmCham EU, being abroad means meeting people of all different nationalities. I live in a house of 18 people (yes, 18!) representing 10 different nationalities. If, like me, you enjoy meeting new people and learning about different cultures, living with a big group of people allows you to do just that. It also makes it slightly less daunting moving to a new city knowing that you will be surrounded by like-minded people at home. I am also part of a women's football club here and they have become wonderful friends whom I will be very sad to leave.
Taking a placement abroad can be full of exciting new things and people but it is also what you make of it. If you put yourself out there and make the most of every opportunity given to you then the benefits are endless, and it will definitely be an experience you would not want to miss.
I hope that your placement abroad ends up being as interesting and exciting as I have found mine so far! If you would like to learn more about life in Brussels as an intern, please don't hesitate to leave a comment below.
Christina x