Don't get me wrong, the Univesity library is amazing if you need to really focus on doing sometimes but, let's be real, the atmosphere can get tense. And very stressful during exam season.
So, here are the next best (non-stressful and non-library) study spaces at the University of Bath.
Virgil Building
The Virgil Building is in the city centre which is great if you're living in the city area. The building houses the Students' Union, Student Services and other facilities. You can choose to work in the learning commons or in Flo's Café area. Overall, there's a more chilled work environment with sofas, big desks and microwaves should you want to heat up your food!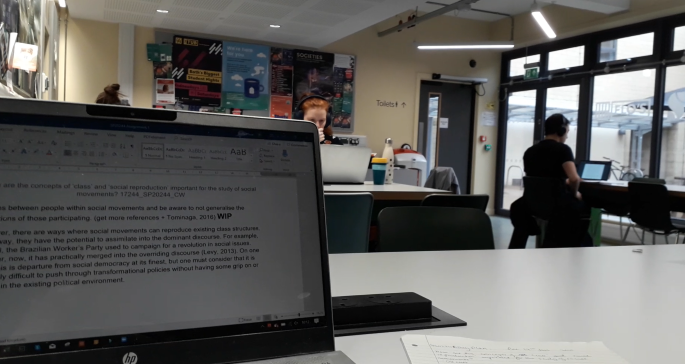 4W Café
4W Café is probably the place people go to for a quick coffee between lectures – which is why it's great for a catch-up… but not so great for intense studying or doing essays (if you're like me and need dead silence for that).
However, if it's just some light work, it's perfect! Plug sockets, hot drinks, food – what more could you want?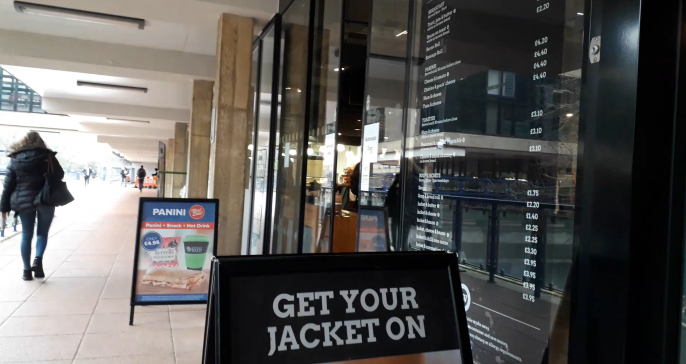 Café at Polden
Café at Polden is one of the newer additions to campus and opened in early 2019.
Although it's also a busy place to catch a meal, it's got a clean and bright environment for working! I'm not a fan of working in dark places so it's great for me. The one downside is that the seats aren't particularly comfy but if you aren't put off by that, give Café at Polden a go!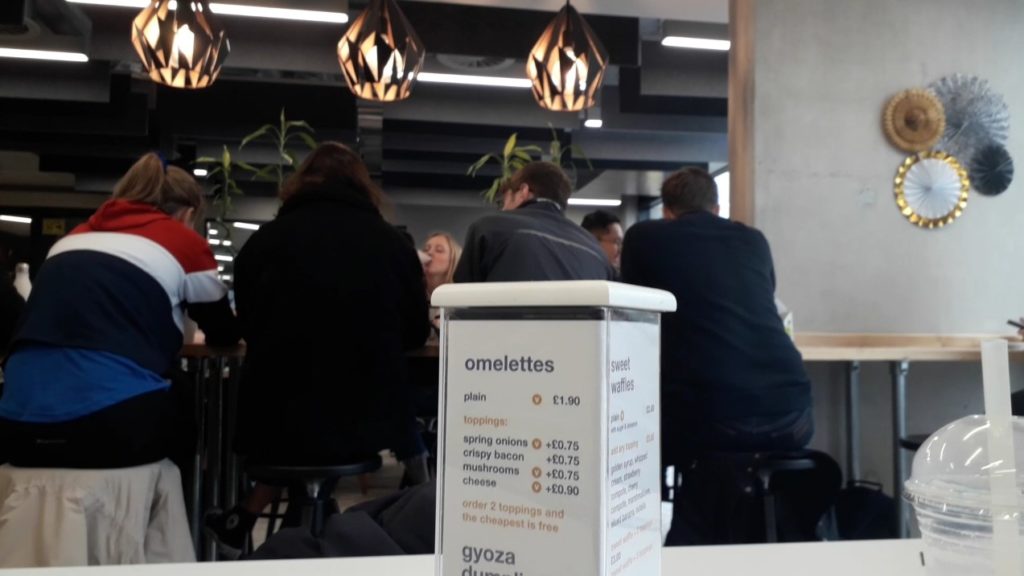 Students' Union
Depending on the time of day, the SU can get very busy and noisy. It's a popular place to eat with friends and generally just chill. However, it dies down from around 4pm and has a cosier vibe. The SU also has microwaves so you don't need to trek all the way to the Lime Tree to heat up your lunch/dinner.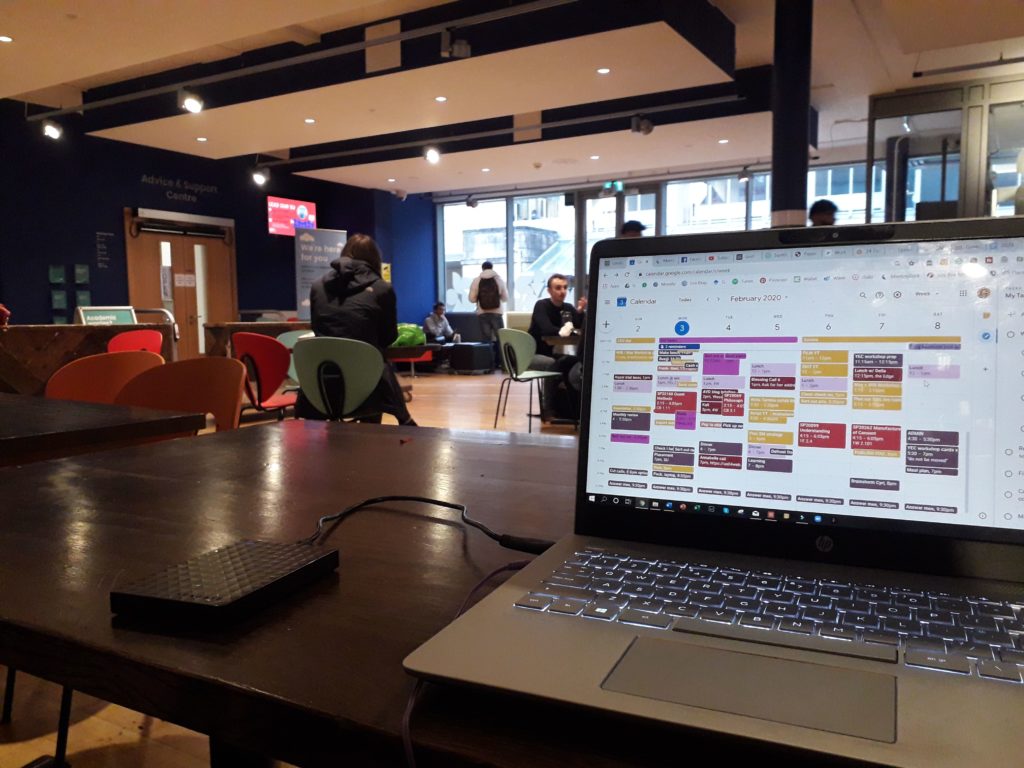 Watch this video for a little peek at the Virgil Building and 4W Café!
Hope this was useful for you!
Watch out for my next blog post reviewing my favourite tea places in the city!