Unconditional offers are handed out by universities to students, who they believe have what it takes to succeed on the course. If you select these offers as your firm choice, that's it, you're set and might as well start preparing for Freshers' Week.
Ideally, these sorts of offers should be made to students who have already achieved the required grades in subjects specific to their chosen course. However, recently there's been a trend of what UCAS calls "conditional unconditional offers", in which they are given to students who are yet to sit their final exams and those students must accept the university as their firm in order to be fully granted the unconditional offer. Regardless the premise is the same, the university wants you in their system, regardless of your final grades, ASAP.
Personally I…..have a problem with this.
Don't get me wrong, I don't intend to write a slam piece on universities that hand out unconditional offers, but I subscribe to the notion that they can have an adverse effect on your motivation. To my knowledge, there has not been any large-scale statistical survey that proves that notion, so I'm going to speak from my own personal experience.
In the course of my UCAS application, I had received unconditional offers from two Russell Group universities to study my course at two different universities and this was due to the fact that I had already achieved AAB grades in my A levels (I initially sat them in 2018). I decided, much to the disapproval of some close friends, to reject them and instead work towards achieving the A*AA grades specified by Bath and Birmingham, who I would eventually choose as my Firm and Insurance choices respectively. Although I was resolute in my decision to reject the unconditional offers, I would be lying if I said I didn't question that decision.
My gap year, that I had planned on taking to have a much-needed break from academia and to pursue a number of interests, was going to be spent instead revising and preparing for exams…..yet again. One too many times in the course of revision, I got fed up and bored but chose to stick with it.
I figured that there was a reason most offers from universities encourage you to work hard to achieve the grades in your offer letter. Besides the most obvious being that just about any course at institutions, like the University of Bath, are rigorous and academically challenging. Plus, many companies, that students might apply to for work placements and internships, are surprisingly interested in your A level grades. In the increasingly competitive world of undergraduate work placements, selection might indeed boil down to your A level grades. As bizarre as that sounds. This fact is, of course, accentuated at Bath where the vast majority of students go on work placements and summer internships.
Those two reasons served as justification for me to decline my unconditional offers and plough ahead in order to attain the grades necessary to study the Chemical Engineering course at Bath. The high-grade requirements acted as an extra-incentive to make me uncomfortable at times and put in the extra amount of work while preparing for exams, and what do you know? It paid off and here I am.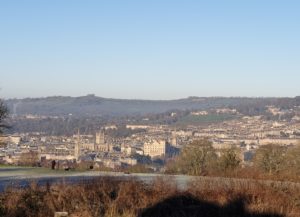 Again, I'd like to reiterate that I'm not putting down universities that hand out unconditional offers, nor am I trying to convince any student to reject any of the unconditional offers that they may have received. It's fairly obvious that if you knew that you were going to university regardless of your exam results, your stress levels would be much lower than those whose admissions depend on their performance.
However, I fully believe conditional offers are a means of motivation when it comes to revision, rather than cause anxiety and stress. I'm completely behind Bath's policy of not handing out unconditional offers to students who are yet to sit their A level exams. Furthermore, I'm of the opinion that student who works towards attaining or surpassing the grade requirement for their offers, will be better prepared for their university career.
And that's my two cents.