To celebrate International Women's Day, I thought I'd interview some female students studying STEM to understand how they ended up studying their courses, hear about their experiences of studying courses where men outnumber women and find out their future plans.  Here's what I learned: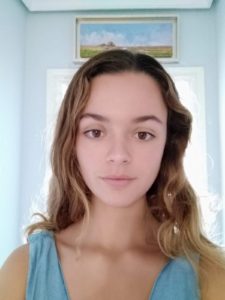 Question 1: How were you encouraged to get into STEM?
Olivia (Computer Science): My school was an all-girls school, which meant they were VERY enthusiastic about getting more girls into STEM. I knew that I was more of a practically-minded person, so STEM subjects had always interested me. After taking my GCSE's, I found that computing was one of my strengths, as did my teachers. They encouraged me to pursue my love for computing through my A levels and into university, where I currently study Computer Science.
Grace (Physics with Astrophysics): I spend a lot of my time stargazing and reading up about the universe, so Astrophysics always seemed like the path for me. Especially during primary school, science was my favourite subject and my teachers encouraged my passion for it. I won't lie, the employment rate for STEM subjects was also a great appeal for me.
Josie (Electronic and Electrical Engineering): My teachers always encouraged me to do STEM subjects, throughout school. When I began showing enthusiasm for electronics and programming, my teachers helped me do things outside of school, thus reinforcing my desire for it.
Emily (Robotics Engineering): When I was in Year 10, my physics teacher told the class about a course hosted by the EDT Company called 'Inspire'. This course was specifically targeted at getting girls into STEM and I thought "It'll look great on the CV, I'm not sure if STEM is for me but I'll go along and try to make some friends". There, in groups, we designed, built and demonstrated a Bund Wall. Although our wall didn't do that well, I found it extremely interesting and I was intrigued about how I could use these skills and put them to practise in the real world.
Maria (Mathematics and Physics): I was always passionate about physics and mathematics and thus when it came down to choosing my 'orientation' at school, my maths and physics teachers recommended that I choose scientific subjects.
Question 2: Do you feel you have equal opportunities to men?
Olivia: Most STEM disciplines are now recognising that there's a large gap between the numbers of men and women in the field. Societies such as WIT (Women in Technology) and WIS (Women in Science) organise special women-only events. Bath University itself participates in many larger events such as the Lovelace Colloquium.
Grace: Yes, 100%. If anything, I feel as if we get more opportunities as women in STEM have been underrepresented for so many years.
Josie: Pre-A levels, I don't think I had equal opportunities to the boys, but as I've progressed through the education system, the amount of opportunities has greatly increased.
Emily: In recent years, e.g. the Inspire course, people have been working together to equal out the imbalances that there used to be. Although there are still some imbalances in some of the smaller courses like Robotic Engineering, I don't think that's due to the stigma surrounding women going into STEM, but more the course itself not being that prominent. On my course, I never feel targeted or treated unfairly by any of the lecturers. They treat me exactly the same as everyone else on the course, and I'm never made to feel stupid if I don't understand something.
Maria: I personally studied in an all-girls school thus I have never really been in any situation where a boy was more encouraged than me to study STEM. At a university level, I do believe that both genders have equal opportunity to thrive in the field. Many groups such as the NWP (Network of Women in Physics) ensure such equality. Nevertheless, it is true that even though students have equal opportunities there's an obvious lack of representation. During my whole academic year, I have only had one female lecturer.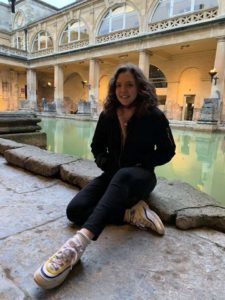 Question 3: What are you planning to do with your degree?
Olivia: Hopefully I'll go into a technology-based job, based around coding.
Grace: Right now, I'm not exactly sure, but I'd hopefully like to go into research, preferably for the ESA.
Josie: After finishing my degree here, I'm hoping to continue my education, and then move into industry.
Emily: My degree is five years, so I do have a long time to think about this. My placement in my third year should also help me decide what I want to do. However, one avenue that does interest me is prosthetic limbs/bioengineering. Electric vehicles are another possible future for me as I think that they're the fastest-growing technology in the world. I'd love to be a part of something that has a largely positive effect on the earth.
Maria: I'm extremely interested in aeronautical engineering, thus I would probably want to at least "try-out" that field. Nevertheless, I don't really have a fixed idea of what I want to do after uni.