Psychology at Bath is great. And honestly, they haven't paid me to say that!!
Still, there are some things I have realised since starting the course which I hadn't expected before. None of them is necessarily bad though, and I'm glad that I didn't have any specific expectations before coming to the uni, as it's helped me keep an open mindset and just take everything as it comes.
If you are thinking of studying Psychology here – well, firstly, I must congratulate you on your excellent taste in degree subject. All the coolest people do Psychology. Again, I promise you I'm not being paid to say these things! Nor am I biased in any way, shape, or form… (!)
On a more serious note, though, being fully certain of your choice is really important, so it's good to come prepared with at least a vague idea of the nature of the course. Here, I am sharing some of the things I would have liked to know before starting my Psychology degree, which hopefully will answer any uncertainties you may have.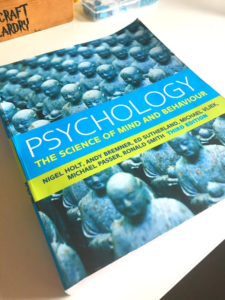 1) Coursework
If essay writing and presentations are your forte, then you've really hit the jackpot by studying Psychology here. One thing I noticed as strikingly different, about studying at uni compared to at sixth form, was the distinct lack of exams! Nearly all of my assessments for the first year have been/will be in the form of coursework, but if you're more of an exam person, don't let this worry you or put you off.
It's not just essay after essay after essay. The work is interesting and varied, ranging from lab reports (don't worry though, you don't even have to step foot in an actual lab), presentations and online debates. So, you don't feel snowed under with writing all of the time, and the presentations especially are a great way to get to know other people on the course you may not necessarily have talked to otherwise.
Since starting the degree, I really feel like my confidence has increased in independent and group work, and honestly, who wants to be revising for exams all year anyway?
Plus, the support at Bath is really good, on both a subject-specific and more general level, so there really is no need to be worried. Building these coursework-based skills is helpful prep for future years, so really it only gets better from here onwards.
2) Independent and creative thinking is highly valued
The psychology lecturers are so helpful and supportive, but one thing they try not to do is spoon-feed you information. As opposed to learning from a textbook and regurgitating the content at a later date, most of the tasks set will aim to get you thinking critically about ideas, and looking 'outside the box'.
For me, it felt weird at first to disagree with established research and scientists, but once you get into it it's actually quite fun to be critical and develop your own spin on things.
Again, it's very different from A levels, but not necessarily in a bad way! Lectures don't just involve sitting down for hours on end and listening. The lecturers love to get you involved, with apps, general discussions and online quizzes, so there really is no reason to fall asleep halfway through.
Despite this, I do still highly recommend taking tea or coffee with you, especially for those morning classes!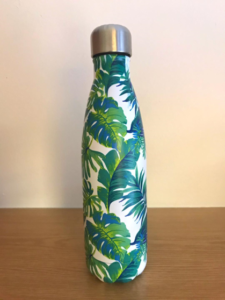 3) You don't have to be a Psychology expert
That's the job of your lecturers!
Whether you've done Psychology before or not, it really doesn't matter, as the lecturers take you through things with the assumption that you haven't necessarily covered the content anyway.
After all, you're meant to be well-versed in the subject by the end of your degree, not the beginning!
4) BAPS!
No, not the bread roll variety. I'm talking about the Bath Association of Psychology Students (BAPS). Upon starting uni, it was one of the first societies I joined, and I would definitely recommend it as a fab way to meet people from the course and beyond, as well as getting a much-deserved break from your academic work.
BAPS organises fun socials throughout the year, which this year has included a Where's Wally themed pub crawl, and a Winter Ball at the end of the first semester. Lots of karaoke and laughing ensued!  As a first-year student, BAPS is also great for meeting older psych students and getting an informal look into the future years of the course.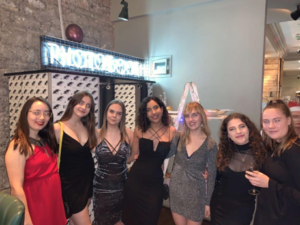 5) Awful jokes
If I could count the number of times, upon telling someone I studied Psychology, they'd replied: "So, can you read my mind?" I would have paid off my student loans by now!
Yes, Psychology is the study of the mind and behaviour. No, it's not the same as being psychic. Look it up in the dictionary.
Aside from this, be prepared for some top-quality psychology-related jokes from your lecturers. Any chance to slip a pun or 'fun fact' into the content, they'll take it.
Personally, I think that's the real reason why Psychology is ranked so highly at Bath, not the excellent standard of research and placement opportunities. If not, I'm sure having lecturers with a good sense of humour does nonetheless boost the student satisfaction ratings!!
6) You start thinking about the BIG questions
OK, so even though Psychology is a science (just ignore all the Physics and Biochemistry students who say otherwise), there is definitely a philosophical element to it. Human beings are crazily complex, so it's hardly surprising that studying their functioning raises some deep questions:
Why do we really dream? Should murderers be punished if they are biologically programmed to kill? Did I remember to lock my room when I left for my lecture this morning?? (Maybe not that last one, actually.)
Even if you don't cover all of this stuff in classes, I definitely think that gaining an insight into human behaviour, in general, makes you start to reflect on lots of things that you, and others, do. Which is mega interesting! Although, maybe don't take TOO much inspiration from the book below...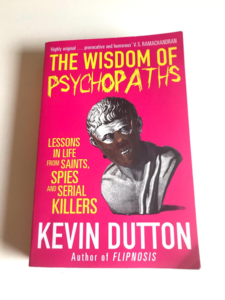 My point is, Psychology is more than just a pile of textbooks. It's real-life, and for me, that's one of the reasons why I find it so fascinating.
As long as you have an interest in the subject and want to meet new people, you'll get along fine. And anyway, if the prospect of nerdy psychology jokes hasn't tempted you, I don't know what will!