Hi guys! My name is Rebekah and I'm currently in my final (fourth) year of studying a Masters of Pharmacy. This blog is here to shed some light on what it's like to study Pharmacy at the Uni of Bath. Keep reading for an insiders view on what studying Pharmacy is really like… not just in Bath but in Finland too!
Choices, choices, choices
I remember pretty clearly, being where you are now in sixth form, trying to figure out what I wanted to do. In my head, I'd always wanted to do medicine but realised that the work-life balance perhaps just wasn't for me. I wanted to do something in healthcare but wasn't quite sure what to choose. There are so many options; pharmacy, physiotherapy, pharmacology, midwifery and nursing, to name a few.
I began looking into what each of these professions was and decided that pharmacy sounded like a respected profession which presented stimulating challenges while also allowing me to have a life outside of work. Unlike some of the other healthcare professions, it was a lot less likely that I would have to do things like nightshifts which I thought was more appealing. I just really liked the idea of doing something vocational so that I was guaranteed to know exactly what I'd be doing after uni.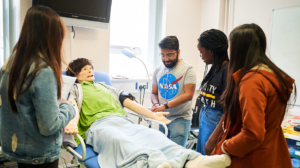 Pharmacy or Pharmacology?
Pharmacology is more to do with the study of the actual drugs themselves; what the drug does to your body and what your body does to the drug. The careers path after uni is not necessarily that clear but that might be something that attracts you if you're not quite sure what you'd like to do. I love just chatting to people and it's something I'm a lot better at than the academic side!
So, knowing that pharmacy was a lot more patient-facing and about the provision of drugs to the public, I decided that it was for me. Saying that we do still have modules on pharmacology so that we have a good foundational understanding of how drugs work.
How am I assessed?
Once I had decided to study pharmacy, the next decision was where to study it. I looked at university league tables and saw that for Pharmacy, Bath ranked highly. The interview day helped me understand more of the course structure before I began. I loved how the units were all integrated into body systems and the methods of assessment weren't just exams. Throughout my time here, I've had to run a health stall on campus, present a 'dragons den' style pitch on a new drug and actually got to go into a hospital and implement an intervention to improve the quality of the management of diabetic patients. Bath is incredibly hands-on and all about practical learning!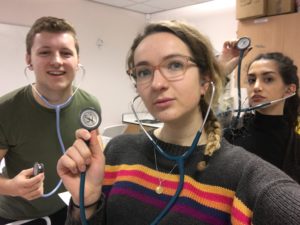 Placement experiences
This practical experience is spread out through the course. You spend a day in community pharmacy in the first year. Then in the second year, you spend a week in community when the university gives you the option of staying near Bath/Bristol, returning home or going elsewhere in the UK. In the third year of the course, you spend a week in hospital. You also go to hospital for a day at the end of each clinical unit to contextualise your learning.
The best placement I undertook was by far my 4-month-long experience studying my master's project in Helsinki, Finland. Here I worked in a lab, learning so many invaluable skills and meeting people from all over the place. You can also go to places like America, New Zealand, Germany, Sweden!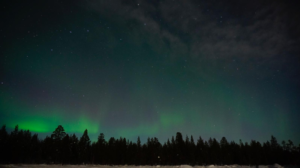 A not so typical week and what comes next
Plot twist that there is no typical week with pharmacy. Our timetable changes weekly and the course is so varied in context and structure that you never get bored between practice visits, workshops, role-play exercises and lectures.
I'm beyond glad that I chose to study pharmacy at Bath. I feel confident going into the working world after I graduate. Next year I'm moving to Oxford to do my pre-registration year at the university hospitals. Going through the whole selection process wasn't anywhere near as daunting as it should have been because Bath prepared us incredibly well. I'm excited to become an actual pharmacist, the only sad thing about moving on is leaving Bath!