Who would've thought at the start of the year we would be facing this unprecedented situation eh? I'd say I follow the news closely enough to ever be surprised by world events, but this viral pandemic caught me totally unawares. No one was oblivious to the threat of this Novel coronavirus mind you, I felt that the University took the appropriate cautionary informative measures during the January and February months to ensure public hygiene on campus was maintained. But by March, the whole situation escalated worldwide to the point where it couldn't be avoided.
The World Health Organization's (WHO) assessment of COVID-19 as a pandemic was the final straw for this semester. It became unavoidably clear that large gatherings of people accelerated the spread of the virus and should, therefore, be avoided and..….that meant that lectures, labs, seminars or anything of the sort couldn't take place any more.
In compliance with the public health mandates being put out by the government, the University put out an announcement this time last week (I'm writing this on the 24 March) stating that all lectures and assessments were moving online and well, you can imagine how that went down amongst us students. Shamed to say, we all thought this was amazing (or at least I did, whoops), no lectures? that's good news to me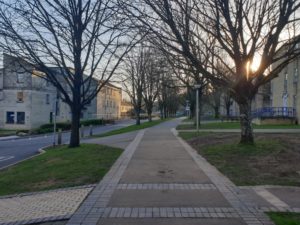 Initially, it felt reminiscent of when school got cancelled because of heavy snowfall and everyone's mood was suddenly lifted. But that wasn't the case, the University's PSA technically meant that there was no reason for us to be on campus anymore. This coupled with a number of countries closing borders and issuing final notices to their citizens abroad to return home as a result of the pandemic triggered quite an exodus of students over the next few days. Cue the last-minute get-togethers and abrupt goodbyes as we all came to terms with the realization that the semester was over.
This was followed up by the slew of emails clarifying the indefinite postponement of various events, for instance, our Chemical Engineering Student body, CESA, had a cross-year pub quiz and a department ball coming up (I had already bought tickets and had a suit picked out…..smh), my basketball team had a rematch against Bath Spa on the 22nd cancelled and a probable match against the Chinese Student Society's basketball team.
Up until that point, the gravity of the entire pandemic situation hadn't exactly set in. I had initially anticipated things would return back to normal prior to the semester being over, however as time progressed, it quickly became clear that wasn't going to happen. Over the next few days, the second round of emails came around, clarifying that all those planned events had been cancelled. It dawned on me fully, that my first year of university had come to an end.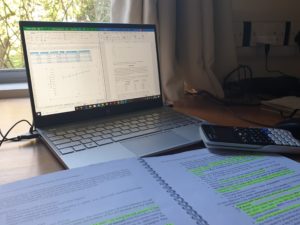 Well, not entirely, at least not the academic side of things. Our department is very much still holding true to their word about moving lectures and assessments online. As a matter of fact, I've had my hands full with a lab report for the past week and our end of year design project is looming around the corner. We haven't received word on our end of year exams but I'm guessing they're very much still on.
For the time being, I'm still on campus, partly because of the aforementioned work with imminent deadlines and partly because I want to soak up as much of campus and the city before I leave. I think I've discovered more of the city now that I realize I won't be seeing it for another 4-5 months.
Reminiscing on the past year...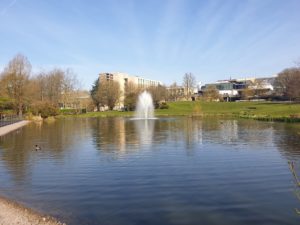 I look back at the past six months with contentment; I took the first step in starting a future engineering career. I was challenged, pushed out of my comfort zone, played competitive basketball for the first time in my life, and in doing so, met some amazing people and formed incredible friendships. I lived, enjoyed and sometimes revelled in the experience, looking back I can hardly say I regret not trying something new. There will be more summer balls, pub quizzes, basketball games and yes……lectures to look forward to in the future. Hopefully, it's just a matter of time.
I don't intend for this to be some sob story regardless of how downcast this post might come over. This is quite frankly a minor inconvenience compared to what people at the forefront of this pandemic are experiencing, my heart goes out to the healthcare professionals and those people still working to ensure the country is still running effectively. I'm optimistic that society as a whole will get through this grim pandemic situation and move forward with lessons learned.
For now, it's important that we each do our best in this time of crisis to remember that this virus doesn't spread on its own, we spread it. And in doing so, adhere to social distancing, stay at home and comply with the government's regulations so that we can prevent the spread of this virus.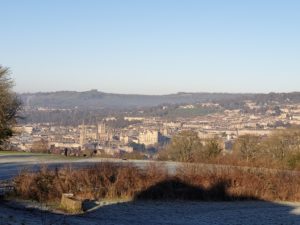 Stay safe guys.