I remember when my arrival day and Freshers' Week seemed to come closer and closer. Even though I was looking forward to that new chapter in my life, I was starting to get really nervous and had so many questions. Questions about everything. About what I will need to bring, what lectures would be like, how the people are going to be, if I will enjoy university and if I will meet people I like. The list of questions just kept going.
But now, looking back, I know I did not need to stress so much. Yes, there were harder times than others, especially being away from home, but I started to love university and everyone there.
So, here are a few questions I had asked and worried about myself. I  hope that my answers will help you stay calm and look forward to your arrivals day at Bath.
"What maths options should I take?"
"I want to study maths" is what I thought before starting uni. So, I applied to Bath for a BSc Maths, not knowing that I actually have so many more options. I went through my first year, learning about all these different branches in maths, realising quickly, that I prefer some topics a lot more than others. So, I thought, why do I have to keep going with modules that I don't enjoy, just because I want to do maths? Can't I focus on learning more about what I find interesting or I might consider making my career?
YES, you can!
In the first year, all students who study maths do the same modules. This allows you to learn more about the subject itself and about you. The second year is when your degree title starts to make a difference and becomes interesting. Are you studying BSc Maths or MMaths? Or BSc Mathematical Sciences or a joint degree, say Maths and Statistics?
Even though they are all maths degrees, you now have options. With straight maths (BSc or MMaths), you will still have a given number of modules that you have to take, and you get the choice of 1 module per semester. This can be a maths module, or you can branch out into other departments.  If you realise that straight maths isn't your thing, then you can also do Mathematical Sciences. Here, you can choose 3 modules in your first semester and all 5 in your second. This allows you to make your maths degree more like what you might have imagined.
I was initially on BSc Maths, but after year 1, I wanted to take more modules from other departments to suit my future career interest. Since we all did the same modules in the first year, I could easily change amongst these different degree types.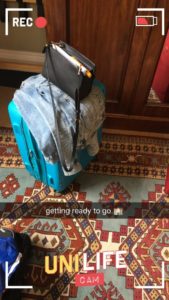 "Will I struggle to transition from school to university?"
Finally, the application process is over, you have your diploma and it's time to come to university!! But now, after a summer free from work, the worries start to kick in. How is this transition going to be? Is university going to be a lot harder than what I had to do at school? Will I get all the support I need? What if everyone else has already studied while I've done nothing? And it's panic town!
But you have nothing to worry about!
Yes university is a step up from school and you will realise that it won't be a breeze like it was at school, but nothing to be terrified about. At Bath, the first semester is there to bring all the students to the same level, making sure all the bases are cover and that no one is at a disadvantage. Even though you can tell that the content is gradually getting harder, our lecturers know how much students can handle and will make sure that you have a fair chance of understanding what you are being taught. And there are always places you can find help, like your tutors or MASH (Mathematical Resources Centre). Plus, you are meant to enjoy your first year. The university wouldn't want to scare off all its students after just one year, would they?
One bit of advice: if you go to lectures/ tutorials and do your problem sheets and make sure you aren't letting yourself get too confused, then you will survive the first year!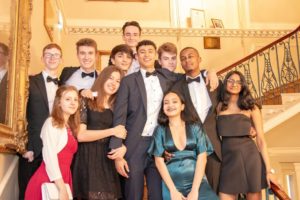 "Am I going to make friends on a course like maths?"
What's the first word that comes to you when you think of a maths degree? If you are like me, it probably isn't "social". So, I was really surprised when I came to Bath and saw how many friendly and social people were studying maths.
During Freshers' Week, the department organised several activities where we got to meet students from our course. There is also a Maths Society which planned a pub night for everyone to get to know each other before that scary first university lecture with hundreds of, for now, strangers.
Now I would probably say that maths is one of the most social courses here at Bath and that there are so many things you can get involved in. Most of my best friends here also study maths and I met them right in that very first week at university.
Just one piece of advice: do put yourself out there. Don't be shy. Talk to that person you keep seeing; text that person who said they also do maths and go to lectures together; sign up to societies. I know it's not for everyone and it is a scary thing to do, especially since everything is new, but it's new for everyone and just think how happy you would be if someone came up to be your friend.
And even if that is not you, you will still make friends. Bath encourages students to work together and help each other. So, for instance, you will receive coursework which you are intended to complete as a group. This almost forces you to befriend your group mates. You will also notice that the problem sheets will bring everyone closer, and you have your tutorial group who you see at every tutorial.
So many questions could still be asked, but I hope my answers help you see that you'll be alright. Through everything that will happen at university, you will enjoy your time here and look back and realise that there was nothing to worry about.