The Journey to finding my Social Sciences Degree...
Around 4 years ago, a younger version of myself was pondering her future. At the time, I was studying A levels in Government and Politics, Philosophy and Sociology. As you can probably tell, I was already a huge fan of the social sciences. I loved all of the subjects that I studied at A level and at this point, I didn't even know whether I wanted to go to university or not, as no one in my family had been before. After many meetings with the Careers Advisor at my college, I decided that I wanted to go to university. So the journey began.
I am a very indecisive person so choosing which subject I wanted to study at university was challenging, as I loved them all equally. As I couldn't decide, I started to look for courses that offered a range of social sciences mixed in one course. The search was long and I only found around 4 universities that offered a social sciences course. All of the courses were completely different, some were flexible and some were not.
When I came across Bath's Social Sciences degree, I knew it was the one for me. Bath's Social Sciences degree was extremely flexible in the units you could choose to study (which I will talk more about later on). As I previously mentioned, I didn't know whether I wanted to go to university or go straight into the world of work. I noticed Bath's degree offered a placement year opportunity, which meant my degree would be 4 years long instead of 3. This sounded perfect as I would be getting some work experience as well as the degree, plus Bath is currently ranked 5th in the UK for graduate prospects in The Times and Sunday Times University Guide.
After I found the degree I wanted to study, I checked online at the rankings of the University and the entry requirements. The University of Bath is ranked 2nd in the UK for Social Policy and 3rd for Sociology in the Complete University Guide, which is amazing! The entry requirements seemed super high for me as I was predicted BBB and the entry requirements were ABB. However, my teachers were really supportive and reassured me that I would be able to get the grades!
Once I had decided that I was going to apply, I took a 2hr 45min drive down to Bath with my Nanna, as I had missed the chance to go to any open days. We have an open campus policy so the campus is always open to visitors. As soon as we got to the campus both me and my Nanna were shocked at how beautiful Bath was. The campus was fairly small but compact and so there was a lovely community feel straight away. I had visited other universities that were city campus', and after the visit to Bath, I knew I wanted to go to a campus university. After the visit, I had my heart set on Bath and was on the edge of my seat to see if I would get an offer.
After applying in January, 4 out of 5 of my university applications had offered me a conditional place at their university. Bath was the only one that hadn't replied to me yet so I started to worry. Finally, in mid-March, I received a conditional offer from Bath and I was overjoyed! Now for results day…
I RECEIVED AN OFFER! I couldn't wait to start in September.
Now let's get down to the studying
First-year…
In the first year (especially in semester 1), the assignments are tailored to help you ease into university learning. University is a lot different from college and school and because no one in my family had been to university before, I struggled to seek advice. I wasn't used to the coursework at all and so having the majority of my assessments by coursework threw me off at the start.
Luckily, I did some research and found out that the University offered some workshops held by the Skills Centre on how to write essays at degree level. I attended two of these sessions and they were super helpful! After getting a third in my first ever assignment at university, the workshops helped significantly and I have been getting 2:1's ever since.
There were 5 units you had to take in semester one in the first year, 3 were compulsory and the other 2 you could choose. The compulsory units (if I remember correctly) were Qualitative Methods, Sociology, Social Policy. The optional units consisted of all of the social sciences, you could choose from Politics, Sociology, Economics, International Relations, and Psychology.
In addition to this, you had the opportunity to choose units from other departments such as management, business, etc, however, they had to be approved by the Director of Studies first. I chose Psychology as my 4th choice and Politics as my 5th. The same principle applied in semester 2, you had 3 compulsory units and 2 optional units.
The first year of university is usually a broad overview of the subject or subjects that you study. Many of my friends were not able to choose optional units in the first year as most of theirs were compulsory due to the nature of their degree. This is one thing that I loved about my course, it is so flexible even in year one.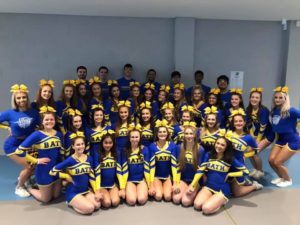 Second-year…
The second year is slightly more intense than the first year. In the second year, you only have 1 compulsory unit per semester. In semester one, this is quantitative and qualitative methods. The other 4 are optional, this year was even more flexible than the first year.
The reason for having more optional units this year is because, hopefully from the first year, you would have decided on what interests you the most and what subject areas you want to focus on more. For me, I was mostly interested in social policy and sociology and so I chose a subject from those areas. However, it is completely fine if you have not decided you want to focus on specific subjects as you can still choose a broad range of subject areas.
One unit that I particularly loved was the 'Humans, Monsters and Machines' this was a sociology unit but about Artificial Intelligence and how humans interact with it. We learned all about Asimov's three laws. This was particularly interesting as I never thought when studying Social Sciences that I would be learning about Artificial Intelligence.
My advice to you, if you are interested in the Social Sciences, would be to look thoroughly at what each course is focusing on. If there is a broad range of topics, then make sure you look over them all to ensure they are of interest to you.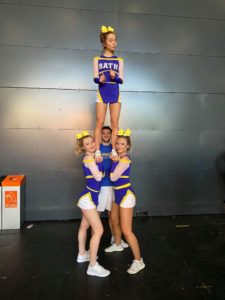 Placement year…
Throughout the second year, I was preparing for my placement year. Placement years at Bath are very popular and around 60% of the students will do a placement or study year abroad. Because of this, you receive a lot of help and support in finding a placement.  As there are so many of us going out for the year, the university makes sure that we are all prepped in going into the big wide world of work.
All help and support started in the first year. We would have lectures on employability, how to write a CV etc. The University's Careers Service would often present this to us. We also have a placement team for every department and within the placement teams, you would have a placement tutor with whom you can book appointments and talk through what you want to get out of your placement year.
If you are struggling to find a placement or are undecided about what you want to do for your placement (like I did) then you can book a 1 on 1 meeting to discuss this. We have a database with all placements that are on offer, some of them even specifically ask for Bath students because they know that we are well-prepped for work.
For me, I knew that I was interested in access to higher education and social policy. My placement tutor suggested the student recruitment role here at the University. I applied and luckily got the role! My placement entails talking to students at higher education fairs all across the country and sometimes even Europe and across the world, whilst representing the University of Bath. I also advise students about the higher education process and delivering presentations to hundreds of people. My placement has enabled me to become a much more confident person and has adequately prepared me for work.
Plans for my final year…
My placement has also helped me plan for my dissertation. My main interest is in social policy and higher education. I have decided to focus on Access to Higher Education across the UK. My placement enabled me to have in-depth conversations with the widening participation team here at the University. I have also attended an event with them, which was great as I was able to apply my academic knowledge to real life.
Graduating and future plans…
After studying for a degree in social sciences, there are so many possibilities. It isn't a vocational degree and because you learn about a wide-ranging set of topics, the possibilities really are endless. From being a politician, working in human resources or working with the community, it really is up to you.
For me, I have decided to further my knowledge by applying to do a Master's degree in Business Psychology. I still have an interest in recruitment from my placement, but I wanted to move that into the workplace. I have always found workplace dynamics super interesting.
Advice…
My key advice when choosing a course at university would be to make sure you enjoy what you're studying. You will be doing it for the next 3, 4 or 5 years so it is important for you to be happy while you're studying.