Hi! I'm Elinor, I'm a first-year, studying BSc (Hons) Sociology and Amber's flatmate. I was diagnosed with Chronic Fatigue Syndrome (M.E/CFS) when I was 16, I'm 21 now so I have lots of experience with a chronic illness! Deciding to come to uni was a difficult decision for me because I had never been well enough. But I decided this was the year I would do it, I was healthier than I had been in years and I couldn't wait any longer. I moved into uni accommodation 2 days early because I took part in the Disability Service Pre-Arrival scheme, where people with difficulties can move in early and receive extra support (I highly recommend this if you have any anxieties or difficulties moving in)

Hi, my name is Amber. I am a first-year student on the 5 year MSci Psychology course. As Elinor moved in early, this meant she had to disclose pretty soon that she had CFS, which, in all honesty, made me feel so much more at ease. As for me, moving in last meant everyone saw the pull cords, etc in my room, and that was my give-away. Nonetheless, this was still met with similar responses as seen in my last blog post - except the only thing that changed is, if anyone would ask if I needed a hand with anything - and if I did, to just message.
Luckily this is where DAPs (Disability Access Plans) come in place - these are individual plans that help you navigate your study when you have a disability or long-term condition, and in order to set them up, all you need to do is book an appointment at Student Services Help Desk/ the Roper Centre in 4W to sit down with one of the Disability Advisers. My DAP was set up before I even chose Bath as one of my university options, and the final plan had been set up and sent out to me only a day later.
So, with all that aside, what symptoms do we have, and how do these affect our studying?
Fatigue

For me, fatigue affects everything I do which includes obviously studying. I walk slow, so I usually set off early for most lectures, especially if they are far away. I also must allow myself to have numerous rests when I study, which is frustrating because I would like to be more productive but it's just not possible because I have to put my health first.
Sometimes missing lectures are unavoidable, and, in those cases, it is incredibly helpful that almost all my lectures are recorded, so I don't miss out on vital content. The security team here on campus is a great source of reassurance and confidence for me. I know that if I fall or get stuck somewhere on campus or in the city of Bath, they will rescue me which gives me a lot of confidence in doing things outside my flat

Fatigue can very annoyingly hit whenever it wants to, meaning I've fallen asleep in a fair few lectures and have had to go back home in the break (Sorry Ian!). This also means that sometimes your body really doesn't want to keep awake and you can miss societies, group meetings, and lab work.
Luckily, labs tend to be repeated throughout the week in Psychology and you can email ahead and get in an alternative one. Further to this, the student body is currently pushing to have all lectures recorded and hosted on Panopto! This means it's easier to catch up, especially if you can understand them at double speed.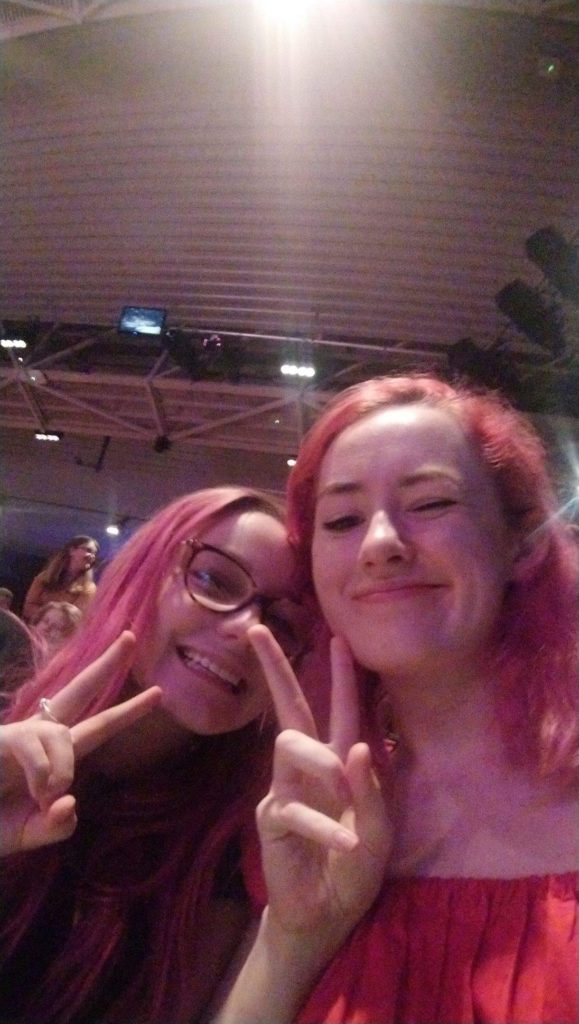 Pain

Where do I even begin with pain? There are so many different types depending on your condition, and I can't even vie to try and aid every single type, but what I can do is reassure you that lecturers don't mind you shuffling about, or bringing a hot water bottle, or even getting up halfway through - especially if they know about you prior because of your DAP.

 The best way I've found to reduce my pain is to function within my limits. Though this can be frustrating, especially at Uni when so many exciting things are happening like sports clubs and pub crawls, I know I physically can't take part in them. But I've found so many fun things to do that are within my limits and a group of amazing friends who don't mind making slight changes to the plan to fit in with my capabilities.
Brain fog

 Brain fog is easily the most annoying symptom to try and explain.   Typically people ask you to explain it during an episode in all its enveloping cotton wool hardiness. The best way to describe it is probably with the cotton wool metaphor - or if you want to be more clinical - confusion, forgetfulness, lack of focus and loss of mental clarity.
Having people around you that can remain patient is a huge bonus - but in terms of studying, this is simply one of those things I've had to, once again, just accommodate for. El is right with this one.

 Brain fog can derail your whole day's plans with literally no warning. I deal with it by allowing myself time off because I wouldn't be able to do anything successfully at that point anyway. It's also important not to beat yourself up when you just can't do the things you planned to do!
Panic attacks and anxiety

Anxiety is different for everyone, it mostly affects me socially. I imagine my anxiety in two categories, anxieties that must be avoided at all costs and anxieties that could be faced if the situation was right. For anxiety triggers that are the latter, I sometimes actively put myself in these situations as an opportunity to grow as a person, but always ON MY TERMS.
When I am in a situation that may cause anxiety or a full-blown panic attack, I do the cliché of focusing on my breathing and trying to be ok with my surroundings, which… has inconsistent results, so my second method is to leave the situation, as soon as possible.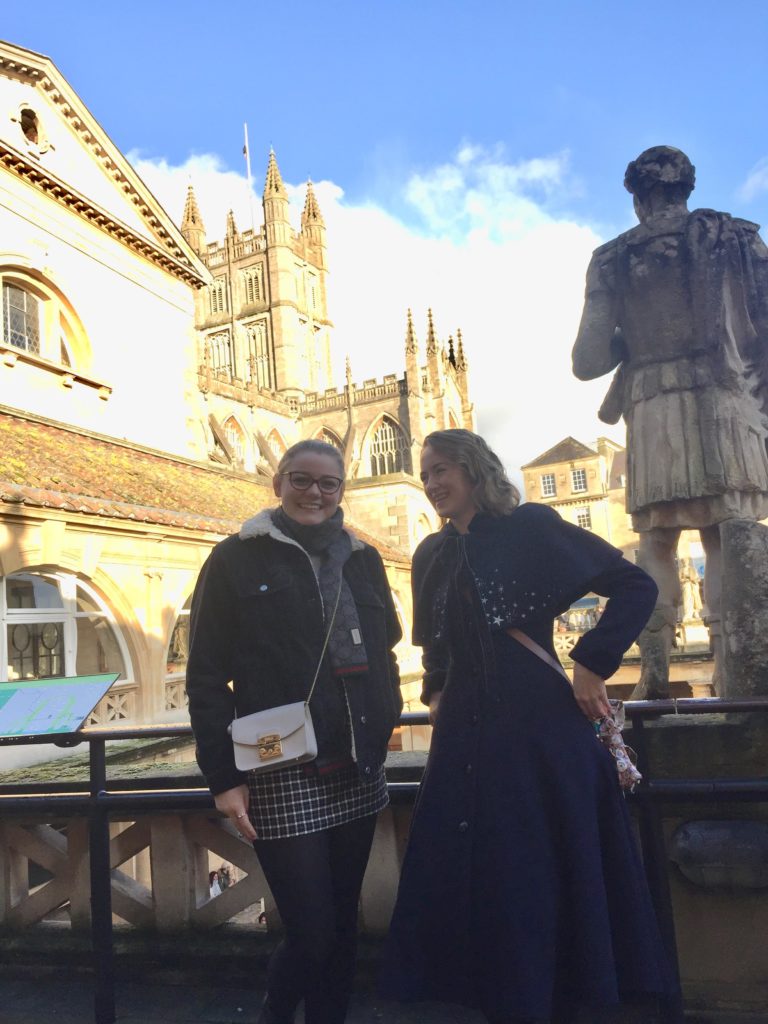 Migraines and paralysis

 When you're applying for accommodation, Bath tries to ensure that you have whatever you need in it – such as being on the ground floor. Typing is key if at least one of your hands works, and if they don't, extensions are always accessible (to apply for) and you can always ask friends to help with typing and email it from your account (even if it's not completely ~correct~ to do).
Alongside this, all of the lecture theatres I've been to are wheelchair accessible and have seats at the front so you don't need to go upstairs.  If in doubt, however, timetabling has a nifty little feature that tells you if they are accessible or not. As for tracking migraines, including the impact they have on you, there's a FREE app called 'Migrainebuddy' that is brilliant and easy to understand.
Heart palpitations

 Distracting at least, bed bounding if worst, heart palpitations are a symptom that can pop up at any time and leave you literally breathless. These can easily distract you from studying or prevent you from going to lectures.  But my prior advice still stands - and as well as leaving at any point, you can always come in at any point too if you feel well enough!
Nausea and sickness

When I have nausea for extended periods of time, I usually aim to drink lots of water and get calories in, even if it's not in the healthiest foods. It's important to remember that even if food seems unappealing, it's the fuel that you need, and to try to eat when you can!

Arriving late to a lecture with a cuppa is an overdone stereotype, yet oddly effective if you're prone to nausea. Peppermint tea works best for me, but ginger is meant to be ace as well (and apparently Diet Coke has an ingredient in it to stop you being sick!) It's also very beneficial to stock up on foods that are 'safe' like bread, which again, won't cause the lecturers to bat an eyelid.
Sensitivity and sensory overload

Picture the scene: you arrive at your lecture at the most dreaded place, the Edge Theatre. The lights are blinding, and you can feel your temples pulsing and worsening with every passing second.
When we first started to have research methods lectures there, I dreaded them.  A simple mention to the lecturer meant they got technical support in to sort it out before our next lecture (as they did try to figure it out themselves first!). Further to this, I have heard of people in lectures leaving if needed, wearing sunglasses, and even having noise-canceling headphones so they can only hear the lecturer.

Sensory overload usually comes hand-in-hand with anxiety for me.  In loud and crowded places I often struggle, or when multiple people are talking to me at once, I use the same techniques that I use for my anxiety.
Hard of Hearing / Deafness

How on earth are you meant to learn when your lectures are mostly spoken, and so are seminars? I still retain a good chunk of my hearing so I can often get by with context clues and asking for repeats when needed. If this isn't accessible and you need a hearing aid, most lecture theatres I've been in host a hearing loop! These work with the nifty microphones that amplify the lecturer's voices in exact timing, so aren't off-putting.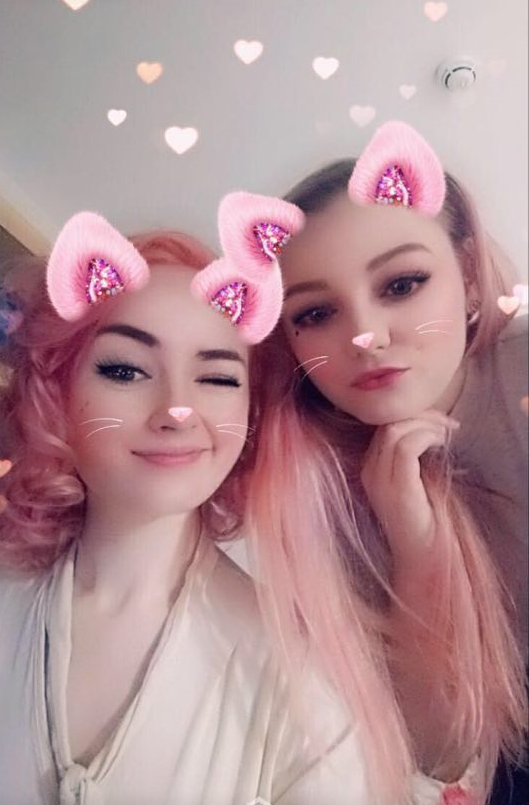 Above all, know your limits 

This is something that I am continuously told off for by my flatmates (especially Elinor). I have signed myself up for a million and one positions (Research Apprenticeship Scheme, Academic Rep, Academic Ambassador, Blogging, Equality and Diversity Committee, etc) and although I have five whole years to spread them across, I just want to do them all now!

Getting to know my body and learning my limits is one of the best ways I've found to manage my chronic illness. I no longer have to count distances or hours of activity, I simply know where I am based on how my body feels. I let it tell me when I'm done and importantly I listen to it (shade @Amber) and never make myself feel bad when I can't do anymore. This pacing and knowing my limits help me to prioritise what's really important to me which is doing well in my Uni work and having a fulfilling social life, but both in moderation.
But do I disclose this? 

 I disclosed to both UCAS and directly to the University (through the Disability Service) The latter, unfortunately, came with the thickest wad of information I've probably been bombarded with. I came to Bath before I chose it as my insurance offer.
As well as a lovely tour around campus, they set up my DAP (Disability Action Plan) in minimal time. I was taken into a little office in Student Services, put at ease, and asked all about how my disabilities/conditions affected me and my studying (which is where my now evident habit of tracking comes in very handily!). I was told almost immediately what could be put in place, and I was sent the full plan within a week - all this considering I hadn't even yet accepted their offer.

 I disclosed to the Uni's Disability Service, UCAS and the DSA (Disabled Student Allowances) just like Amber, except I sent digital copies of my information because I live in the 21st century. The process for both, UCAS and the University was very easy and clear, with a lot of available guidance and lovely people.
However, the process of getting assistance from the DSA is a long process. Make sure you apply to the Disabled Students Allowance through your funding body (e.g. SFE) as early as you possibly can because it can take a while, but once I received their support I think that it is absolutely worth the arduous process. The University's Disability Advisers can help you with this before you arrive or when you start studying. What they are able to put in place for a range of different disabilities and difficulties is excellent.
Of course, you don't have to disclose any illnesses or disabilities to the University, and you shouldn't feel pressured to do so if you don't feel comfortable. There are people you can contact in the Disability Service or Student Services for advice if you need it without disclosing anything to the University.  Although they may not be able to give you as much support if you want the matter to remain private.  This decision is completely up to you.
Should I go to Uni?

If there's anything we can both profusely agree on, it's that if you don't feel you are yet ready for university but still want to come, you can always defer.

I spent a year resitting my A levels as I had sat the originals with only first-year knowledge (not a good idea!) so I wasn't happy my grades in that year. I was also able to get into a more stable sense of health so I didn't flux anywhere near as much as before. I also got back into hobbies like dressmaking and even had a small stint travelling around a section of Europe under #DiscoverEU. 

I finished my A levels at the end of 2018 with grades I was extremely happy with and acceptance from my first choice (University of Bath) but I had given my A levels everything I had and completely burnt myself out and made my chronic illness worse.  There was no way I could move away from home and take on a whole new academic challenge.
So I deferred my acceptance which was really hard because I was so desperate to go, but ultimately it was the right decision. I had some great experiences and got my health on track in my gap year and came to Uni this September, able to give it my all and succeed. I could not have done this if I had come the year before. Deferring your studies for your health or any other reason is NOT failing, and you must always do what is best for you in the long run.