Hello!
I know studying can be stressful, particularly at the moment. Therefore, we need to have something to chill out our mind. Some people might like to read, watch something or exercise. But what is better than running on a sunny day?
Thankfully, so far during the COVID-19 pandemic here in the UK we have been able to exercise for up to one hour a day. The weather has even been on our side too, with many sunny and warm days!
Luckily for students, there are so many places you can run in Bath. I might have not included all of them but these are my favourite spots to run.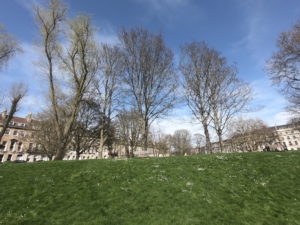 Green Park
Start with Green Park, my friend recommended me this spot. Every runner needs to know this spot because it is a beautiful park near the river Avon and has some great views. It's also not too far from the City Centre, so if you're living in private accommodation, you'll likely already be close by.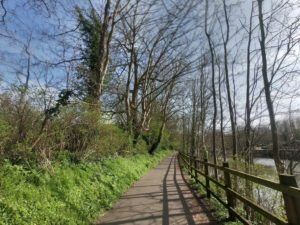 2. River Avon
Continuing from Green Park, you can run along river Avon. As you can see from my picture and the video, this route is so aesthetic and has so many big trees. You can breathe some oxygen along the way. If you wanted to really test yourself, you can run all the way along to Bristol, about 12 miles away. But you can also easily just do a short jog along the beautiful river, too.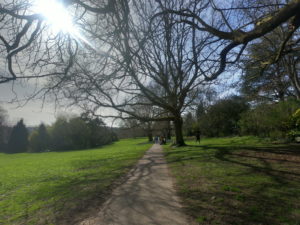 3.Royal Victoria Park
I often run along the River Avon to the Royal Victoria Park. It is such an enormous park with a decent running track, any runners can run. You can see people picnic, enjoying the sunlight, walking dogs or ducks swimming in the pond. This is a really popular park in the city, and even when not running it's a great place for a walk or to meet up with friends once restrictions have been lifted.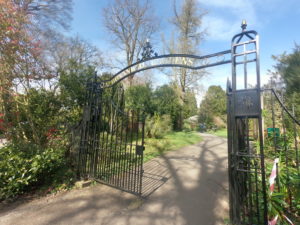 4. Botanical Garden
The Botanical Garden is a garden near Royal Victoria Park. In this season (March-April), you can see a lot of flowers (e.g. Cherry Blossom) fully bloom and it's one of the most beauiftul places in all of Bath. 
5. Royal Victoria Golf Course
If you like hiking or running uphill, this route is recommended! It's definitely not the easiest route, but it's nice to run on the grass as opposed to the tarmac and you'll be rewarded with some lovely views back across the city once you reach the peak.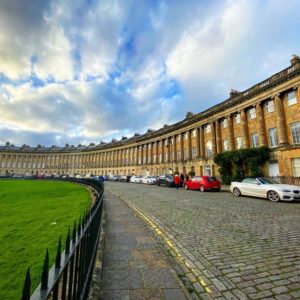 6. Royal Crescent
How can I miss the Royal Crescent? Who would not love running in the scenic view? Well, runners, you cannot miss this route! You can run and enjoy the fantastic architecture and the view of bath city from here. During the social distancing restrictions, the cresent is unusally quiet, and as long as you're on your daily exercise and avoiding people, it's a great time to enjoy this Bath icon with less people around.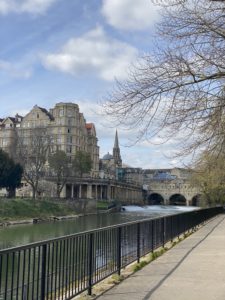 7. Pulteney Bridge
The view from Pulteney Bridge is amazing. It is one of the famous tourist spots with the view from parade garden and sweeping horseshoe-shaped weir. Running past this spot gives me so much energy!
8. Parade Garden
Parade Garden is a small park near Pulteney Bridge where you can exercise in the park, the easily run along the river Avon again.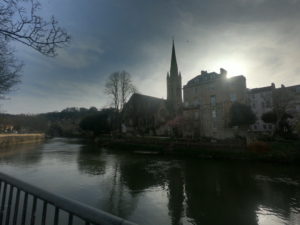 9. Back to River Avon again!
This is my brief summary of my running route today. I think I ran more than 10 km today. I recommend you guys just choose the path that you feel like running! It can be a short jog or walk, or a longer run like mine. I think any sort of exercise can really help people with their studying, particularly at times like these.
I hope you enjoyed my blog, and are ready to dust off your trainers!