How do you decide what to spend four years of your life doing?
Deciding what to study at university was not a straightforward one for me. I enjoyed a wide range of subjects at school, and couldn't really imagine committing myself to only one of those things for three, if not four years. After finishing my Science and Maths 'A' levels, I did a curveball and decided that I wanted to study something humanities-based.
The idea of studying lots of different subjects (history, politics, philosophy, education...) all under one umbrella was really appealing to me and seemed like a good way to keep my options open. An additional 'A' level in English Literature later, I managed to change my mind once again and worked as a Widening Participation Apprentice in a busy Orthopaedic Hospital for just over a year.
Much of my job was taken up with trying to get people from a variety of backgrounds into traditionally elite professions like medicine. This is where my passion for education and inequalities really started to ignite, and I got a more solid idea of the humanities subjects I was interested in.
Getting an on-the-ground insight into how educational choices can impact a person's opportunity to progress in particular careers really interested me.  I was infuriated that lots of young people weren't getting a chance simply because they didn't have the knowledge, support or resources to gain everything needed to complete an application for medical school (let alone an interview or a place).
My point here is that I didn't and don't want to be a teacher. I've never been particularly interested in small children or how they learn. It's a profession that I admire massively, but I'm also aware that I just don't have the patience to teach.
This is something that I have to explain fairly frequently when people ask what I study. Education as a subject is about so much more than just teaching, and it offers so many amazing opportunities that can take you to some really satisfying and meaningful work across the globe.
For me, what made the Education with Psychology course at Bath so special, is that I was able to study the education sector as a whole, rather than being pigeon-holed into a single profession straight away. Beyond this, it also meant that I got to learn about how psychology inherently interacts with the sector, specifically how it influences development socially, academically and personally.
I'm of the opinion that learning anything about psychology can only be a good thing. It gives you so many transferable skills - you'll never be able to completely avoid other people, so understanding them is a great place to start. Despite my Maths 'A' level, statistics has never been my strong point. One huge benefit of this course for me was that I got to study Psychology modules at one of the top universities in the UK for the subject without ever having to go near any stats. Bingo!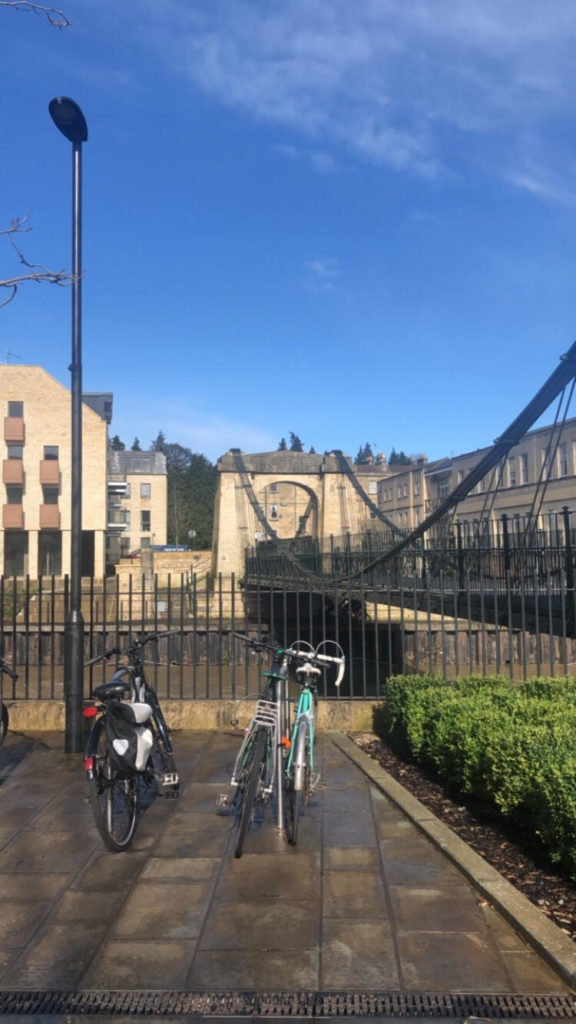 Studying the course...in reality
The course content is very broad and really gives you an insight into many different aspects of education - in the UK and abroad. Some of my favourite modules have included Children's Rights: a global approach, Education inequalities in low income contexts, Developmental Psychology, Deviance and Contemporary Educational Psychology. This should give you an idea of how wide-ranging the topics of study are.
As I mentioned earlier, inequalities in education really interest me and this is something that I have been able to study in many different contexts. Because the course is fairly small (there are about 40 people in my cohort), you get the opportunity for a lot of discussion and to interact with your lecturers. Compared with bigger courses who have to wait for seminars for this kind of engagement, we are frequently verbalising our opinions. This is something that I find really helpful for when it comes to planning my assignments.
What has surprised me most about the course, is how my views have changed and developed. I think this is probably as a result of the discussions we participate in, but I'm also of the opinion that it's great to hear so many different ideas and to assimilate them into my own knowledge.
With every new module that I take, I learn something new or see it from a different perspective. This allows me to build a better picture of where certain aspects of education are up to, and importantly, to understand all of the different factors that feed into something being an issue.
Education is an inherently social subject, and so many things in society influence it. I have found this incredibly exciting, as it leaves so much potential for change and improvement. It's a course where you really learn how divided many societies are - and whether you decide to continue in the field or not, it can only be a good thing for more people to be aware of this.
My key advice for anyone considering the course is to have an open mind. It's not a course that teaches you how to be a teacher, it's a course that teaches you to open your eyes and consider education in the context of society. This means taking in the positives and the negatives and seeing where improvements can be made. It's exciting, and at times, frustrating.
Placement and beyond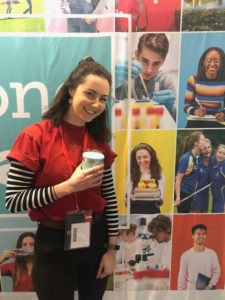 In the third year of my degree, I did a placement year. Quite a few friends on my course jetted off to teach abroad. Some were working in Autism research labs and charities or working with children who have special educational needs.
Others, like me, decided to work for a university. I stayed in Bath and worked in a department called Student Recruitment. I spent over 50% of my time driving around the UK talking to students in schools about why Bath might be a good option for them. I also got to do two European trips and visited around 10 international schools.
The whole experience was fast-paced and developed my independence enormously. I frequently drove, flew and stayed in hotels alone, being solely responsible for representing the University. I think for me, this increased independence was as much of a benefit as the experience I was gaining. In my final year, I have continued to do work with the team as a Student Ambassador, which has seen more travel and UCAS Fairs!
The University was been hugely supportive throughout the whole process, and our Placements Team set up a web page advertising relevant job roles. I had a few meetings with them, where I had the opportunity to talk through the kind of careers that I was interested in. They were great at pointing me in the direction of positions that might fit the bill.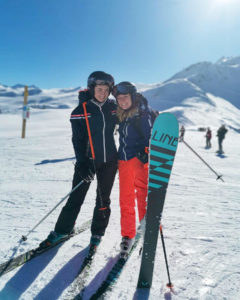 as
As we are approaching the end of our final year, I'm feeling very sad to leave. It's been the busiest and most exciting one yet. I've definitely ticked a few things off my Bath bucket list, including creating and being on the committee of a new society (CalSoc!) and going on the uni Ski Trip to Tignes. Going on a placement year really made me value the time spent at university with friends, and I know that I'll look back on it with fondness.
With final deadlines looming, lots of my course mates have got places across the country to do PGCEs for next year - with a few off to Cambridge for this. Others are doing a Masters in Psychology to gain their BPS accreditation. One has even been elected as the Student Unions' Education Officer, as the students' representative for all educational issues at the University.
Some are doing a complete 180 and starting down a new path. At the moment, I'm still debating between further study and starting work. I'm particularly interested in working for the government - with the aim of eventually looking at educational policy. There's also a part of me that's still drawn to the NHS, and working in education or training in a very different capacity there.
What's great about having studied Education with Psychology is that all of these options remain open to me. I've learned about people - both socially and psychologically - and about society and its many inequalities. For me, this is the perfect recipe for trying to make a difference.