👇Check out my video for an insight into what it's like on placement during Covid-19 👇
This video is intended solely as a parody. Original song credits: "7 rings" performed by Ariana Grande. Premiered on 18 Jan 2019 © Republic Records, a Division of UMG Recordings.
This time last month, I was living independently and trudging through a thick blanket of snow on my way to work in Germany. Now, I'm back in my hometown several months earlier than I expected.
Who would have thought at the start of the year that Brexit would have been the least of our problems?! Just two months after the UK officially left the EU, extreme measures to contain the global pandemic were being implemented at an alarming rate. Fines of up to €25,000 for those breaking lockdown rules in Germany or up to 3 months imprisonment in my home country... in just a few short days, people's lives were turned upside down and changed drastically. I couldn't even begin to imagine what it must feel like to work on the front line, fighting a virus that didn't discriminate and wouldn't relent.
It still feels surreal even today. Three weeks ago, I received an email from the University of Bath "strongly urging" students abroad, like me, to return home while we still had a chance. Many others on my course (Modern Languages and European Studies) had already successfully flown home from all around the world. Up until then, I'd chosen to remain in Germany... but Covid-19 was spreading fast and the situation was escalating on an hourly basis.
Self-isolating on placement in Germany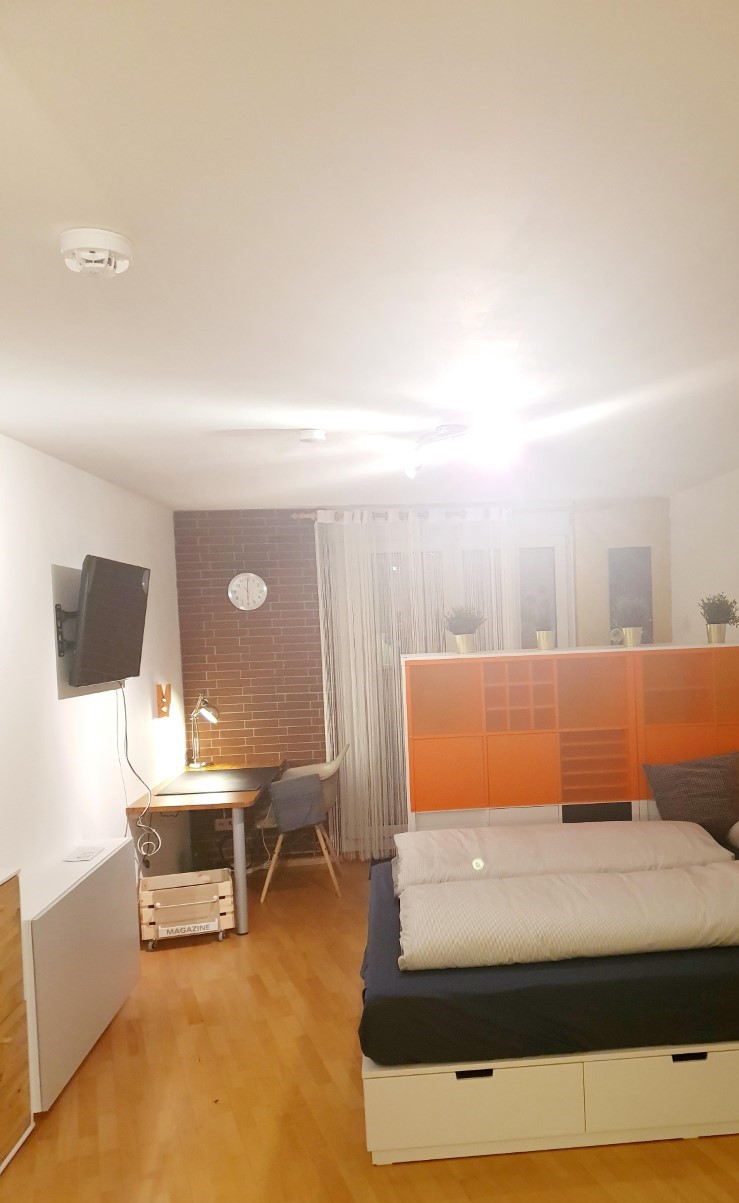 Living in just one room independently in Germany came with a sense of freedom but also had its restrictions. On the one hand, I had the minimal chance of catching Coronavirus with no contact with other people during lockdown. On the other hand, it could be challenging to stay active, positive and productive in student accommodation. Check out my video at the start of this blog (a light-hearted parody of Ariana Grande's song "7 Rings") for an insight into my experience on placement during Covid-19.
The decision to return home
While the outbreak was only just coming to light in March, I'd been fortunate enough to keep my placement and work from home. On Wednesday 25 March, I settled down to work from home just like any other day. Little did I know, that a few hours later, I'd be making travel arrangements and packing my bags to leave Germany that very same day.
As a student with an "Island fee status" - i.e., a student originally from the Isle of Man or Channel Islands - I honestly wasn't sure I would make it home. The Isle of Man Government made a sudden announcement that students would have just over 24 hours to make it home before the national borders closed. Traveling from Germany to the Isle of Man is usually a trip that takes 48 hours. With all flights cancelled to the Isle of Man, my only hope was to travel through the night and try and catch the very last sailing back to the island.
The financial pressures as a student during the pandemic
Financially, there was more pressure being on placement during Covid-19. Most travel routes were now extortionate, as travel companies took advantage of a mass wave of people suddenly returning home. It cost me over £600 for a one-way trip from Germany to the Isle of Man during Covid-19. If that wasn't stressful enough, there was also uncertainty surrounding whether I would be able to keep my Erasmus grant and whether I would have to continue paying rent and taxes in Germany. Without the kindness and support from my family and Placement Officer, I don't know how I would have been able to sort out my finances in such a short space of time.
My top 5 tips from personal experience
University of Bath services, like its travel insurance or the Hardship Fund, can advise and/or help financially - even at short notice.
Skype, Zoom and other social media are amazing for staying in touch with others.
SU Bath's Facebook page called "Corona Community" is the perfect hub, with various activities and home workouts to boost positivity and well-being.
Speak to your placement provider to discuss potential ways of keeping your placement and working remotely - I also contacted EY's branch on the Isle of Man, who kindly discussed the situation with my placement at EY's branch in Germany.
Use this time to relax and try something new!
I'd personally like to say a massive thank you to everyone involved in keeping us safe and healthy, from those on the NHS front line to others inspiring us with ideas to try out in lockdown. I'd love to hear about your own experiences and tips in the comments below!
Emma x