If you're reading this, I'm guessing you are considering a Psychology degree. Firstly, congratulations on choosing the best degree out there (I'm not at all biased, of course…!) Secondly, if you want to know exactly why it's the best degree, then you're in luck because I'm here to tell you all about it.
Let's start from the beginning…
I first found out about studying Psych here by, rather unoriginally, Googling psychology courses and looking through the various uni websites that appeared. However, despite this uneventful start, Bath quickly caught my eye. It had excellent reviews from the students, which was immediately a tick in the box.
And, while I will say that league tables aren't everything, Bath's high ranking for Psychology also gained another thumbs up from me. So, it wasn't long before I found myself on my way to their Open Day to find out more.
What I remember most from the Open Day is how friendly everyone was. Comparing this to the other universities I had visited, the community spirit at Bath was definitely strong. As for the course itself, the decision to study at Bath was cemented for me when I talked to the other Psych students – something I would 100% recommend you do to get honest, helpful insight. They really emphasised how much support is on offer when it comes to sorting a placement in the second year (if you are taking this option), which was really important to me because I felt that a good placement would put me in a stronger position for a future psychology career.
Even if you do not want to do a placement, just the support you receive in general from your peers, tutors, and lecturers is a definite stand-out, at least it was for me!
My decision had been made, the UCAS application sent off. Yes, the grade requirements were high, but if I had learned anything from the spirit of Bath it was that you had to believe in yourself, and work for what you want to achieve. Or, to put it more simply, in the words of George Michael: "you've got to have faith"!
The next steps – 1st year and beyond…
It feels quite strange that I have almost completed my first year of Psychology at Bath. As they say, time flies when you're having fun! Here is what you can expect when you step out of your flat and into the lecture theatre:
The modules are diverse and varied, and a great thing about doing Psych here is I was able to take one optional unit each semester from another discipline. Personally, I took a unit about social problems from the Social Policy course during semester one, which was really interesting and ended up complementing my degree pretty nicely, too.
Other options include units from Management, Biology, and of course I could have stuck to Psychology and taken a unit from the main degree. Just bear in mind that these optional modules can change each year, so the options I mention may not be available if/when you are choosing them later down the line.
For the second semester, I actually did stick to straight Psychology and took the 'psychology of wellbeing' option. This has definitely been my favourite thing to learn about so far, as it touches on relatively recent studies in the field, and much of what you learn can be applied to day-to-day life to promote positive living. Who says that uni has to be stressful?
Alongside the optional unit, this past year we have covered research methods, statistics, designing experiments – basically everything you need to get a strong foundation in psychological knowledge.
What has surprised me most about the course (although, looking back, I don't know why it should have been surprising!) is just how passionate and interested everyone is about the subject. Coming from A level or other similar education, you probably were in classes where most of the people only had a passing interest, if that, in what you were learning about. At Bath, the environment is so much more dynamic and interactive, with staff treating students on a much more adult level. The best way I can describe it is like one big research project, where everyone on the course is research assistants!
You'll be encouraged to be original, critical, and to not hold back with your ideas. If this sounds like you, then I definitely think a Psychology degree at Bath will be your cup of tea. Speaking of tea, you might consume a fair bit of it during your lectures!! A flask is highly recommended, albeit not on the reading list...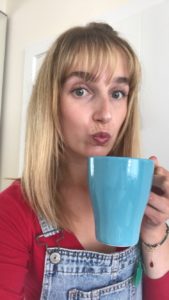 To infinity, and beyond: Placements and careers
OK, maybe not to infinity, but at least to 3rd year, when I will be going on my placement. As I mentioned earlier, the variety of placements, and the support linked to them, was one of the main factors that influenced my decision to study at Bath.
As early as the second semester of first year I had 'placement talks', which advise on CV writing, interview technique, and other key preparatory skills. Then, when I actually begin my placement, I will be assigned a kind of 'mentor' from the placement team who will check in with me regularly to support academic development and personal well-being. So, there is no fear of being thrown in at the deep-end last minute!
If you are not taking the placement option, don't feel as though this is a disadvantage career-wise, or that you are expected to know what you want to do after graduation either way. Based on everyone I've spoken to on my course, placement or not, a lot of people don't know exactly what they want to do! For those that do, there seems to be a range of aspirations, from clinical psychology to a career in HR.
Really, the main thing is to enjoy the degree, and take valuable skills from it. Psychology is already a degree that offers a heap of transferable skills (academic writing, problem-solving, critical thinking – the list goes on). For me, placement will be a prime time to put these skills into practice, BUT rest assured that with such a great skill-set you will have ample opportunity to show off what you have learned, regardless of whether you are on the placement course or not.
Personally, I am considering a placement in a clinical setting, like a hospital or private treatment centre. Although I am not entirely certain I want to be a clinical psychologist, the areas I am interested in – eating disorders, anxiety, to name a few – are largely linked to clinical environments. If you are like me and don't have a set career goal just yet, I would suggest simply looking at what you are interested in general, then working forwards from there.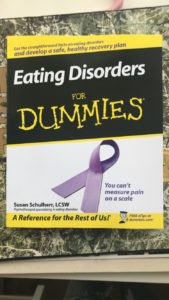 I hope this has given you some insight into what it is like studying Psychology at Bath, especially with regards to doing a placement year.
Coming from somebody who had no clear future plans at the start of A levels, I can honestly say that the decision to take this degree was one of my best choices!
I have developed as a person, not just academically but also on a personal level (see my other blog post about choosing higher education for more on this!), and would definitely attribute this at least in part to the excellent support I have received here. Also, the learning is fun and interesting - two adjectives which I think should be associated with education a lot more often.
Choosing a degree is no small task, and requires a lot of thinking… BUT, you can view this as great training for all the thinking about life's big questions you will undertake during Psychology lectures!