As a blogger for the uni, and somebody who spends a lot of time engaging with technology and the internet in general, the prospect of 'online learning' largely didn't phase me. Admittedly, watching lectures and taking part in seminars via Zoom does require a tad bit more effort than mindlessly scrolling through your social media, or playing Temple Run!
However, I can honestly say that my experience of learning online during the coronavirus pandemic has been a positive one.
In today's post, I will be sharing my personal experience of the online routine I followed, from the beginning of lockdown in March, up until May exams.
This is obviously a very unique time, and online teaching is continuously evolving, so my experience may not match up 100% to future circumstances. Nevertheless, there are a few key things which I hope can be taken away from this strange time, so without further ado… let's delve into it! (Virtually, of course.)
How I made the most of online teaching
The number one thing I tried to do was treat each lecture as if I were physically going to them. Luckily for me, I didn't have too many early starts anyway, but it definitely helped keep me motivated when I tuned into a morning video lecture at the time I would normally be attending.
In addition to this, I think that sticking to the usual lecture timetable helped me to insert some structure into my working day… and my life in general! Tuesday, for example, was always my 'busy day' during semester two. Oddly enough, it was also the day I often looked forward to the most! So, rather than shying away from the work, I got stuck in.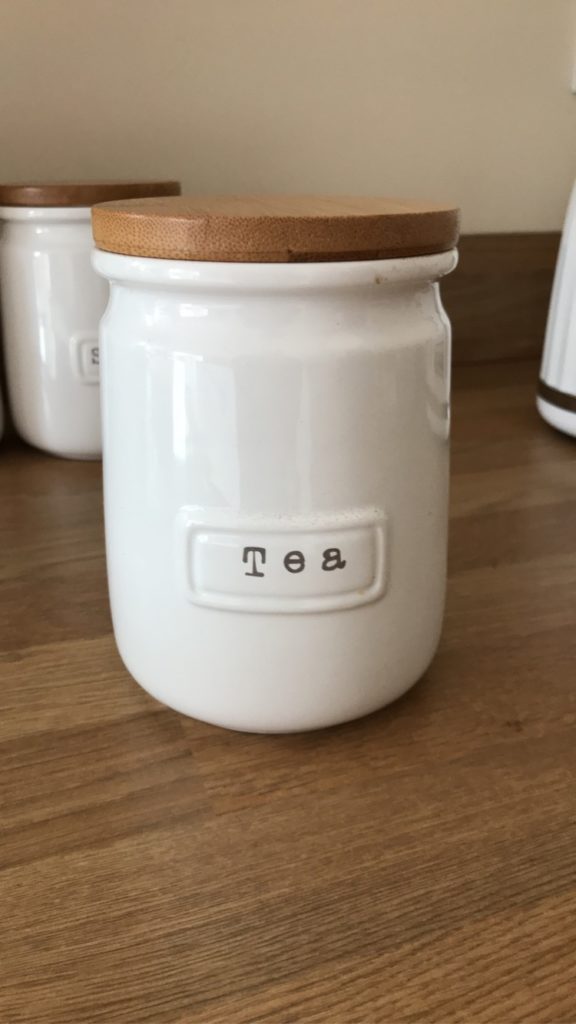 This meant that I could achieve a real sense of purpose, especially at the end of each day when everything was ticked off my daily to-do list. It might sound unappealing to be productive when you can afford to lay in until noon. However, I think the opposite can be true...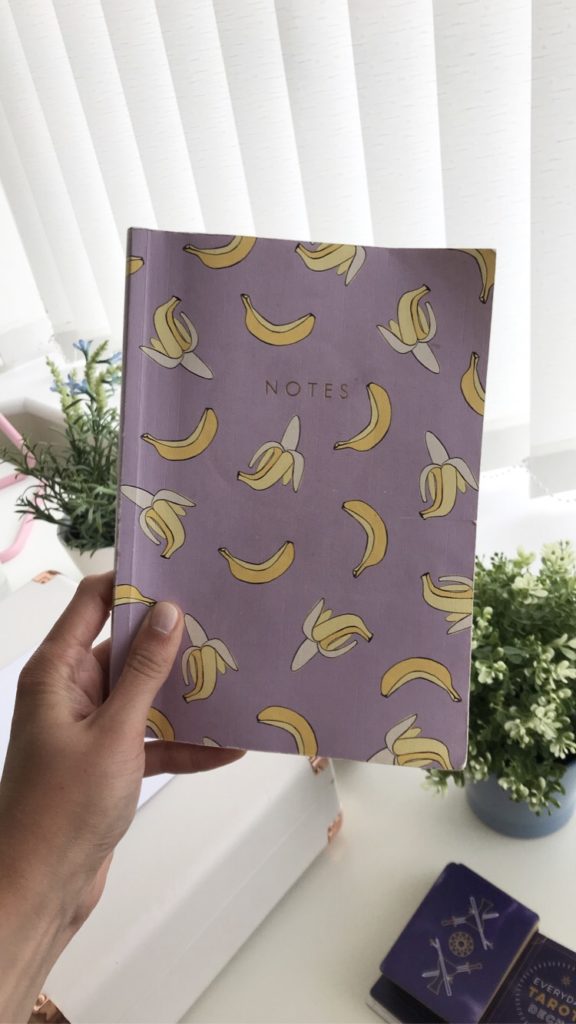 Finding motivation and structure can be challenging at the best of times, but this is especially true when staring at the same four walls all the time during lockdown. My university schedule and timetable provided a perfect template to obtain the structure that I was looking for – all I had to do was what I already had been doing, almost on auto-pilot, for the past few months!
As true as all of the above was for me, I would also say that it was so important to find a balance. There were days where I had to listen to my head, and my body, and just take it easy. I reaped equally good benefits when I gave myself a much-needed break as I did when I ploughed through my work during a productivity high.
Like with any online activity, there is only so long you can look at a screen before you just sort of… zone out. I wouldn't sit through a lecture for 4 hours straight, so I definitely wasn't going to attempt that from home either!
It can be bad to have too much screen time when on our phones, and personally I think the same rationale can be applied to online learning. Take breaks when needed, give the eyes and brain a rest, and remember that there is a world beyond the laptop screen!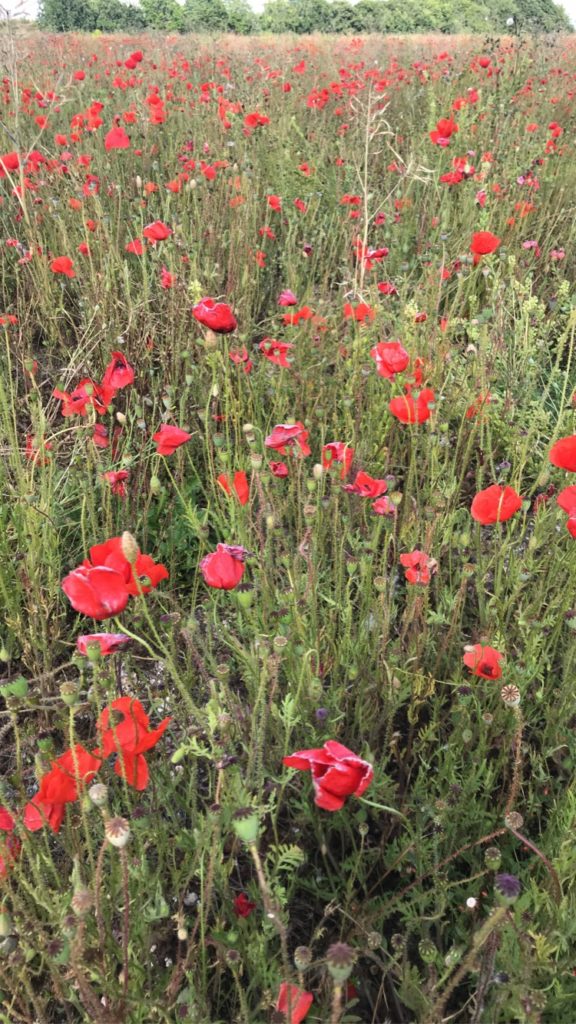 What my online learning looked like
Online learning is a pretty broad term. As I mentioned earlier, it'll also probably differ for each person, especially across different years and courses.
My personal experience (up until exams) consisted mostly of watching pre-recorded lectures. These tended to be either on Panopto (the system used by the university lecturers to share video content alongside any relevant PowerPoint slides), or simply a PowerPoint document with extra notes and audio attached by the teacher.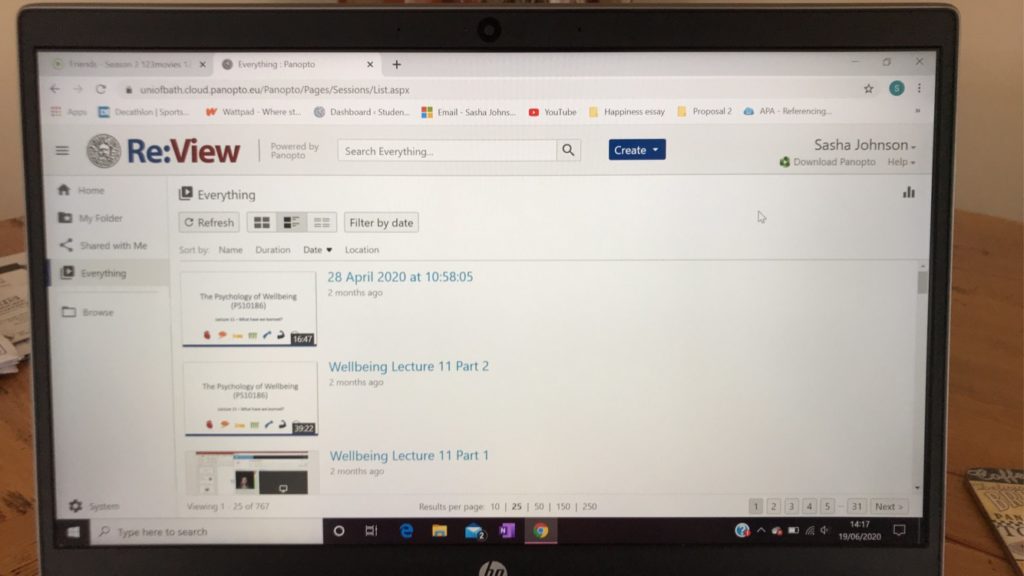 The good thing about both of these platforms was that I could pause the video/audio when needed, in order to make notes or simply take a minute to absorb what had been said. Another brilliant thing about online learning is that you can re-listen to various parts as required, which of course you cannot do in a real-time lecture! Although, I would find it rather interesting if I could just press 'pause' on my physical lecturers so I had time to catch up…!
As well as online lectures, my other main learning occurred through seminars on Zoom. Similarly, one of my projects this year required group work, which involved many FaceTime sessions with my personal tutor group. This was just like any normal FaceTime group call though, so nothing too new or unexpected!
At first, I found the Zoom seminars a bit awkward! I'm not normally a shy person in my actual seminars, I think things just felt a little different when I was sat in my living room talking to my tutor and classmates as opposed to a professional-looking classroom.
Luckily my seminar tutor was great, and she had organised each session so that we were mainly just required to listen and absorb content. Then, we had the opportunity to discuss and ask questions over the Zoom call. However, if people weren't feeling particularly talkative, we were always able to call or email her privately, so I definitely did not feel disadvantaged in any way by the online format.
Finally, in most if not all of my lectures/seminars, I would be guided to further online resources to solidify previous learning. Again, this was nothing new, as in a physical lecture we would often be given links for further reading, accessible through Moodle (this is the uni's big online learning database, where all of the course content is kept in one place for your perusal).
These extra online links were particularly significant when it came to my end-of-year exam. I was fortunate enough to only have one exam, which was a multiple-choice answer format. This meant that disruption was fairly minimal. The major difference was that the exam was converted into an open-book format, as opposed to answering the questions entirely from memory.
Whilst this may sound like a walk in the park (read: less revision required!), this was actually the point at which I had my first major panic since leaving campus! Unfortunately for me, I had left my book for this particular module back at university, so I had no idea how to answer certain questions.
Thankfully, I was not alone in my dilemma, a fact picked up on by the unit coordinator, who kindly allowed us free online access to the e-book during the exam period. Panic over!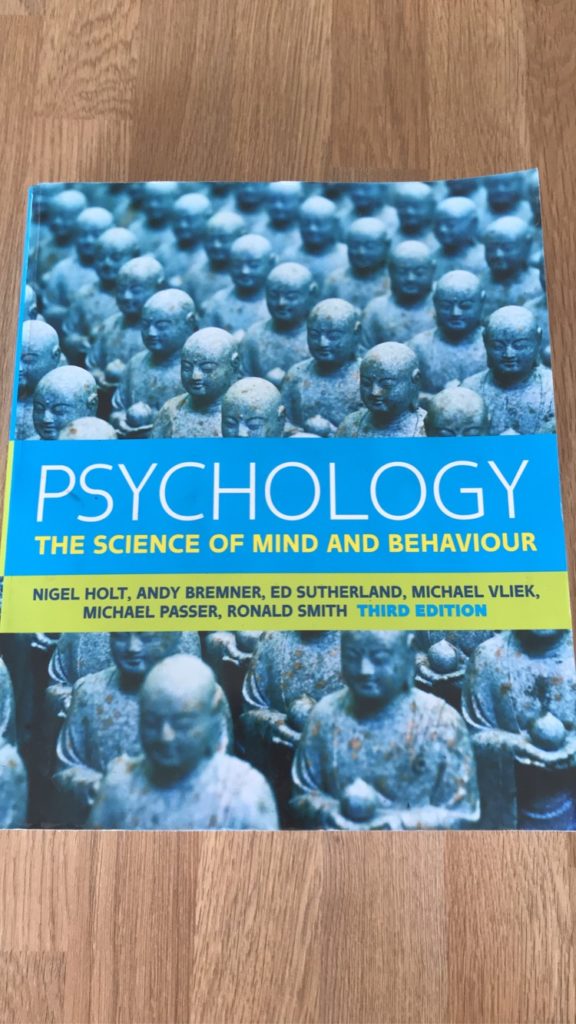 Until I get my results back, that is…!
The support I received during online teaching
This leads on to my final point about the online learning process, which is support.
I can't fault for one second the support and advice I have received, both personally and as part of the wider Psychology and University student body.
Especially during the earlier weeks and months of lockdown, I received numerous emails from various lecturers, unit coordinators, heads of departments, and the Vice-Chancellor himself, outlining everything I could wish to know about the work being done to ensure the best learning experience for students during these unprecedented times. As recently as last week I received an email update, so I cannot say I feel left in the dark.
And it's not just about the academic side of things, either. The uni provides links to a variety of support services, such as Read Well and Silvercloud, which involve self-help resources to aid physical and mental wellbeing. Alongside this, the university's Student Services wellbeing advisors have remained available to talk, and more general Wellbeing Support is also there if needed.
Studying Psychology has highlighted to me even further the importance of maintaining good physical and mental health, so I would advise anyone to make use of these support resources! Self-care is by no means selfish.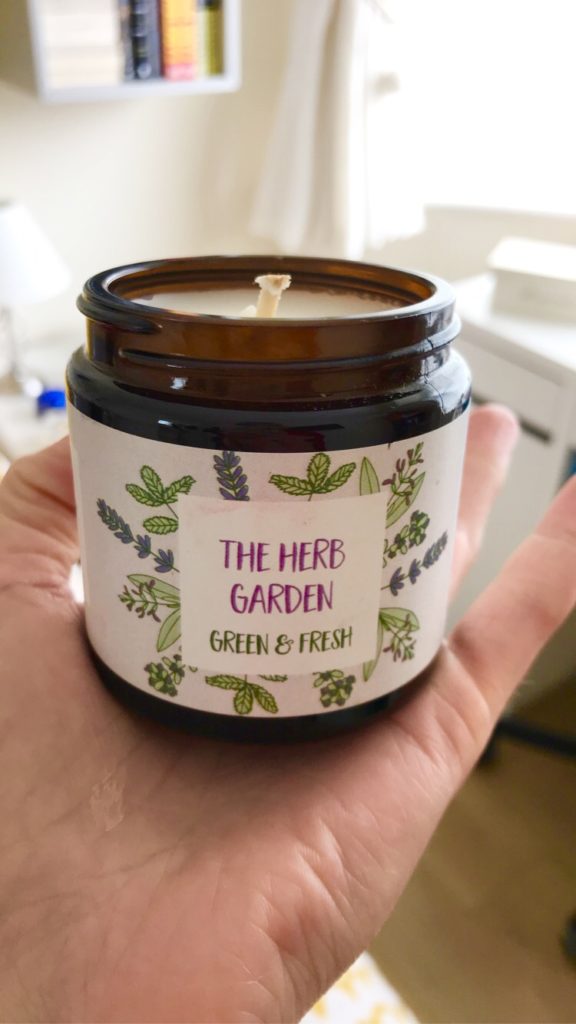 This may have been a blog post about learning online, but the Internet can be used for more than just studying. If this pandemic has taught me one thing, it's the wonders of using technology to connect with loved ones (see my blog post on happiness for more on this!).
So, happy online navigating! Well, now that exams have finished, I guess it's back to one-on-one tutorials with Professors Instagram and Twitter… but hey, we've earned it!!