NEW YEAR AND THE NEW SEMESTER
2020 in all its newness. I spent all Christmas break catching up on work and reigniting the embers of passion I had for my course, and just in time too. The month of January was full of assessments and demanded a full presence of mind.
A couple of days into the New Year, we were greeted with coursework in two units and a group presentation on engineering ethics to deliver. And so began the month's long slugfest. Nothing much to remember from this time period, it was work 24/7.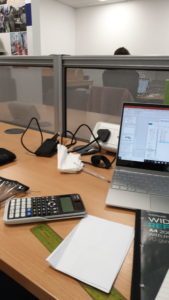 Once done, we had our end of exams celebrations and headed into the inter-semester break. I spent it all playing ball and catching up on content from the first semester. We ushered in the new semester with "Refreshers" week; basically, freshers buttoned down to the absolute minimum, still a good time though.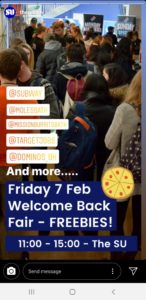 17th of February was Frank Morton. It's an annual sporting competition for thousands of ChemEng students in the UK and Irish universities started in the early 1960s by the professor it gets its name from. Always a date to remember and it didn't disappoint this time around.
You turn up, compete in some sports, socialize with students from other universities and end the day with a rave, can't go wrong with that. This year's hosts were the University of Birmingham and we had a good time.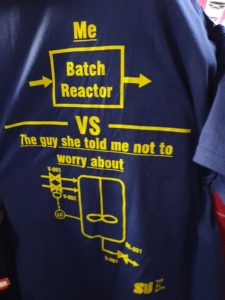 Back to cracking on with the semester, I had learned my lesson from first semester at this point.  It was nigh on impossible to do everything so in order to get that "work-life" balance I just had to prioritize. The first few weeks were a renaissance period of some sorts.
In that time, I felt as though I was getting the hang of notetaking during lectures, consolidating work and became acquainted with the many benefits of group study. The slump was over, as I was in a much better headspace heading into March and the final stretch of the teaching period before the final round of assessments for the year.
COVID
Sigh.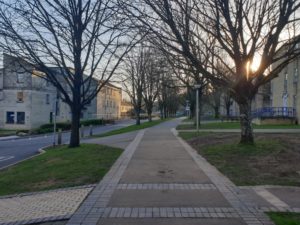 I've already waxed lyrical about how much this pandemic situation sucks here, so I won't rant about it too much. Bear in mind that in January and early February, the disease didn't even have a designated name, we still took it seriously, but the threat felt somewhat distant. So, when students got served with a notice of in-person lectures being cancelled due to the virus gaining a significant foothold in the UK, coupled with WHO describing it as a pandemic in mid-March, I checked out mentally.
In my mind school was out for the foreseeable future. Campus emptied pretty quickly, and I got on with packing up my things and moved back home. It wasn't ideal that my first year got cut short and to say I felt gutted would be an understatement, but in a pandemic, nothing's ideal.
SEMESTER 2, AT HOME: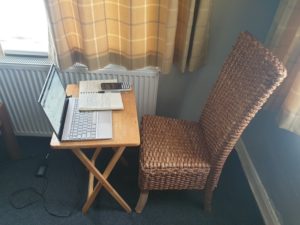 There plenty of work still to be done, even though I was back home. That very week, I had my final lab report due and our first-year design project looming. So, I set about creating a little study space in my home and had to come up with a way to structure my days to get work done, a much tougher task than it appeared to be.
Getting up from your bed and walking to your desk to do work does not equal leaving your accommodation room and going to a lecture hall, it's way simpler to procrastinate by laying in bed till 11am, scrolling through social media. But once I got into the routine, working from home didn't seem so bad.
After the Easter break, I got stuck into our first-year design project for the next three weeks, the group work was conducted primarily over Microsoft Teams which proved itself to be a good enough substitute for in-person collaboration.
Completed and submitted, I geared up for the final hurdle between me and a long, long summer, Exams. We were given "take-home, open-book" exams, which were a far cry from the exam hall exams you would normally have, and had three weeks in May to complete them. I almost shed tears of joy at the sight of them.
My exams went well. I gave a couple of fist pumps and wore a smile upon submission, but I couldn't shake the far-off feeling of dissatisfaction. One of the most eventful years of my life had just ended with a whimper, an anti-climax of some sorts. No summer ball, no nothing, it seemed like those rushed goodbyes in March would have to suffice.
Regardless of its abrupt ending, first year was a worthwhile experience; the ups, the downs, campus life, socials, lectures, exploring the city of Bath in all its antiquity. I've gotten a bit sentimental reminiscing over the past year's memories and I'm glad to have lived through them all.
Looking forward to more of the same in the second year,
Till then.