Bath is a splendid city with an amazingly diverse food culture which includes British, European, Indian, Chinese and Thai cuisines.  As you've guessed, this time I'm going to give you a food tour of the city.
Wish to enjoy a typical English breakfast, beans on toast, sausage, mash and peas head straight to the mighty Boston Tea Party at Kingsmead Square or Alfred Street to tantalize your taste buds.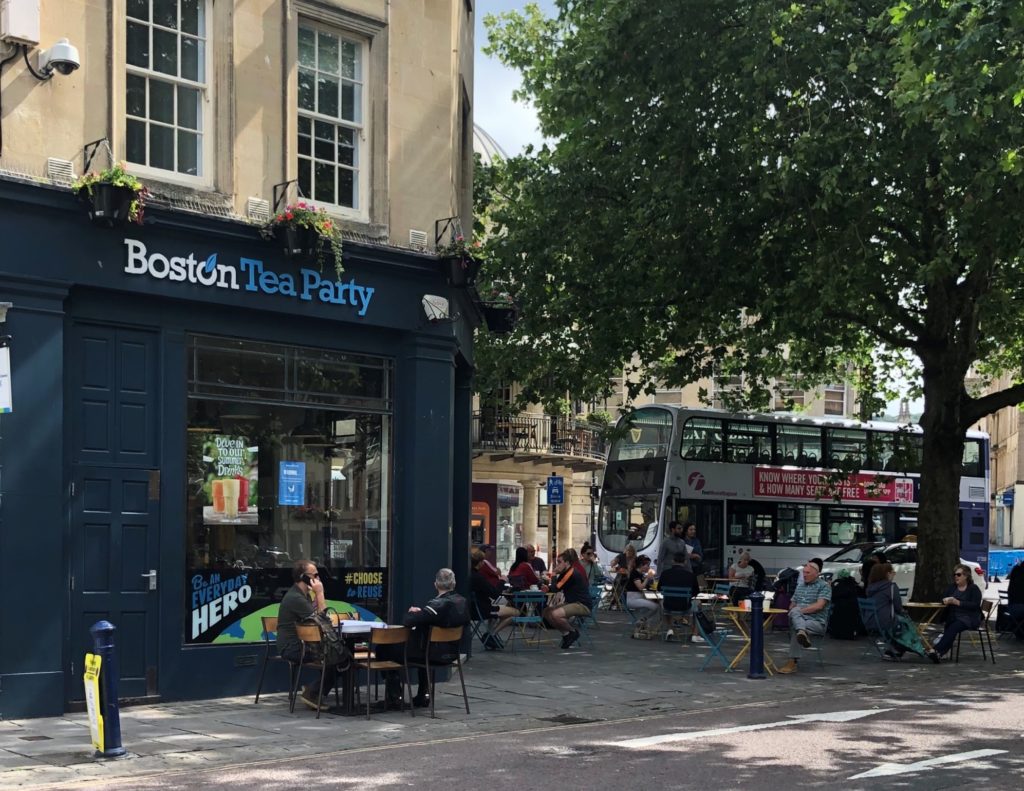 Are you Indian, I know you miss your curry and butter chicken (the Brits call it Chicken Makhani, but it's alright you know?) The Mint Room situated in Lower Bristol Road if you're feeling a bit fancy.
Are you vegetarian, Bath has your back. Indian Temptation will serve your steaming hot Dal Makhani, Paneer Makhani or Palak Paneer, cooked the same way as it is at home, with loads of Ghee and Butter, they'll leave you licking your fingers (you'll leave this place smiling with a dish setting you back about £6.75).
South Indian, huh, remembering Amma and her Idli-Dosa? Indian Temptation is again to the rescue, don't worry they'll have the Sambar and Chutney too.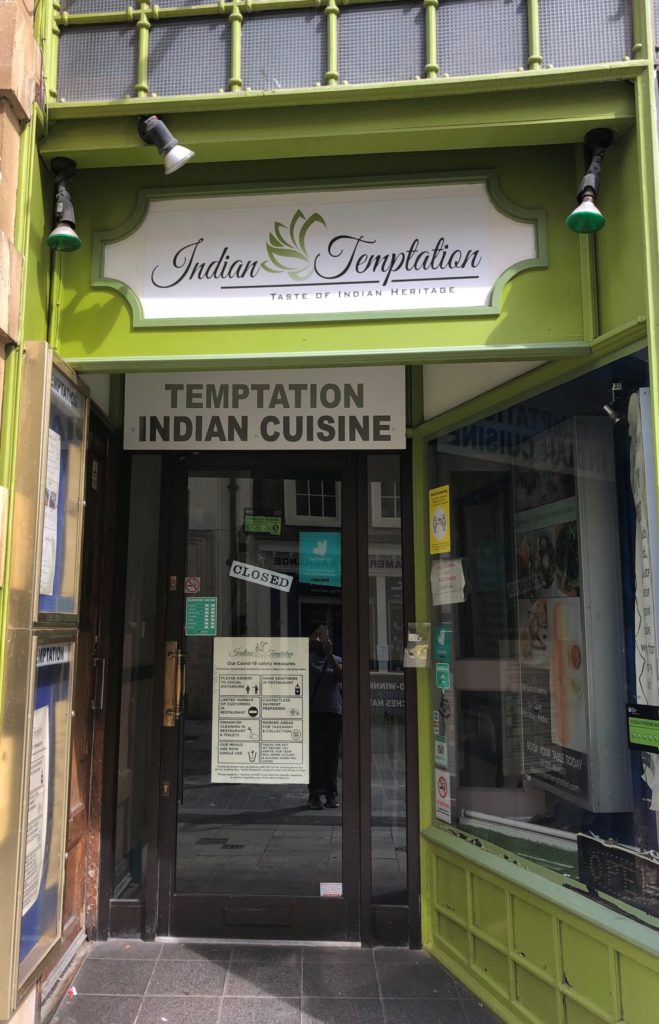 Raining? It does quite often here in the South West.  After some Chai and Pakoras, Chai Walla at Kingsmead, adjoining Boston Tea Party, houses the nostalgic pakoras and pot chai your mum fed you while you were studying. P.S they also have curries and rice. Mantra and Bandook are must-tries too.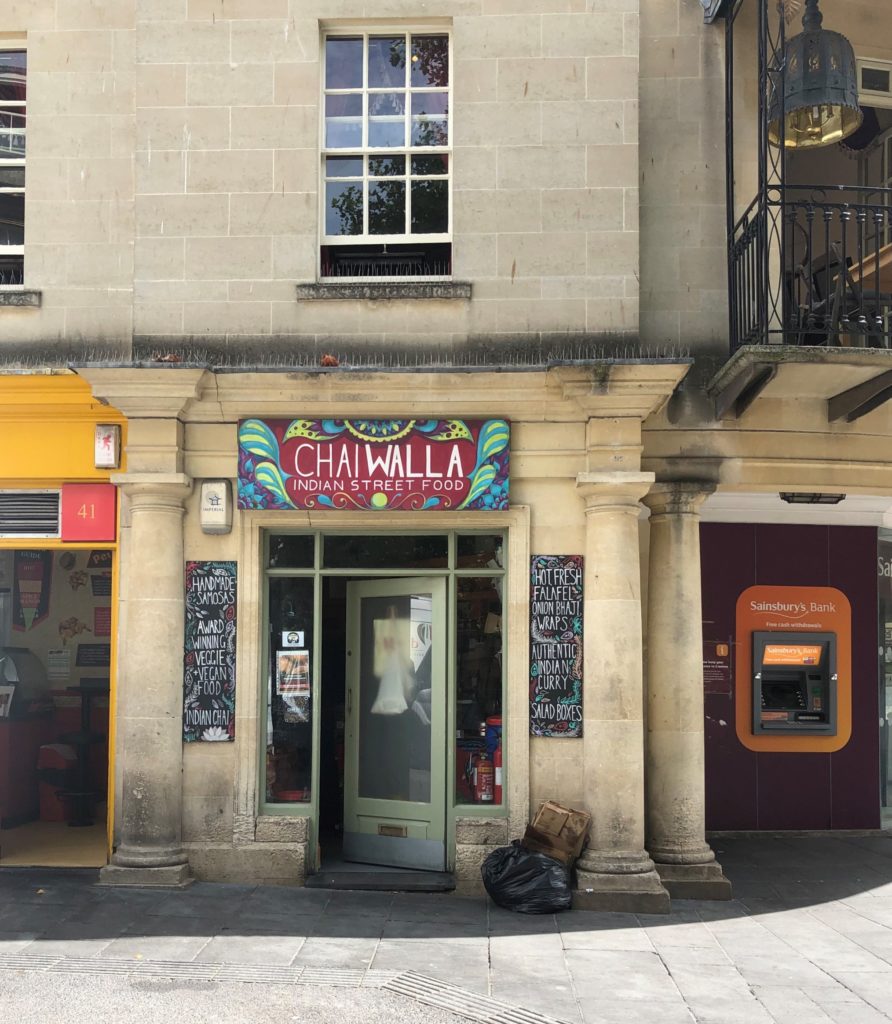 Middle Eastern or Turkish students, I'm coming to your rescue. Remember your donner kebabs and shish kebabs (Shawarma Wraps for my Indian brothers). Right opposite ChaiWalla, you'll find AlFalafel, it's probably the student hot spot for donner kebabs and late-night food here. Their legendary chicken donner sells out by the evening, head out straight after class is all I can say. My favourite is the mixed donner which has both lamb and chicken donner.
Now comes another problem, "The chicken donner sells out by the evening", but never mind, I've got you, Bodrum Barbeque, not far from Pultney Bridge also serves this and some mutton/lamb kofte plus they give you a student discount.  What could be better? Ahh, and the brownies at Bridge Coffee Shop, on Pultney Bridge opposite Bodrum (thank me later!).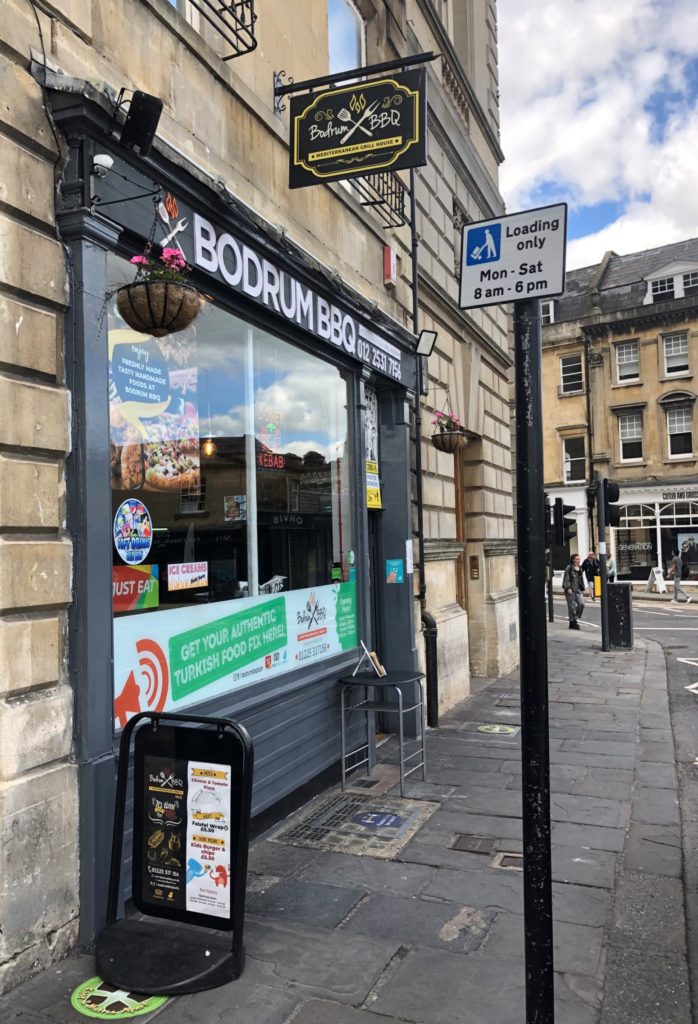 American students, you'll want your steak, and for it go straight to Hudson Steakhouse and have it paired with some Prosecco, that's the Italian way I say!
This lovely city also has a little market at Green Park, adjoining the big Sainsburys, that's what I personally call it. Maureen's falafel and donner wrap is a must-try, but her fries (they call them chips) are the best in the world, much better than McDonald's in my opinion, you'll get addicted the same way you do to Pringles!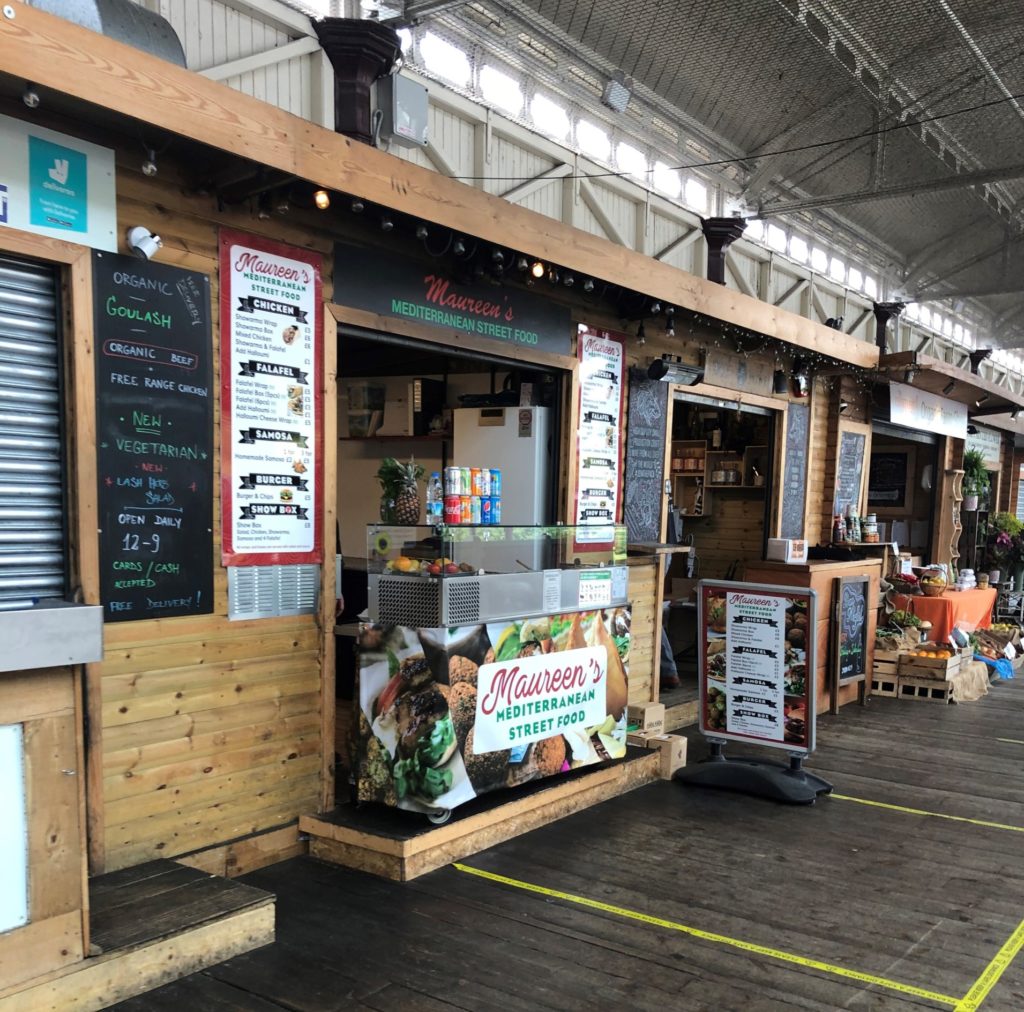 I'm here for you my Asian mates, Boba or Bubble Tea? Tealith will remind you of sipping that glass full of milk tea and Boba in the streets of Taipei. I forgot, how can I miss out on the grilled chicken satay steaming hot, from the grill to your plate at Thai Hut, Maureen's neighbour in Green Park.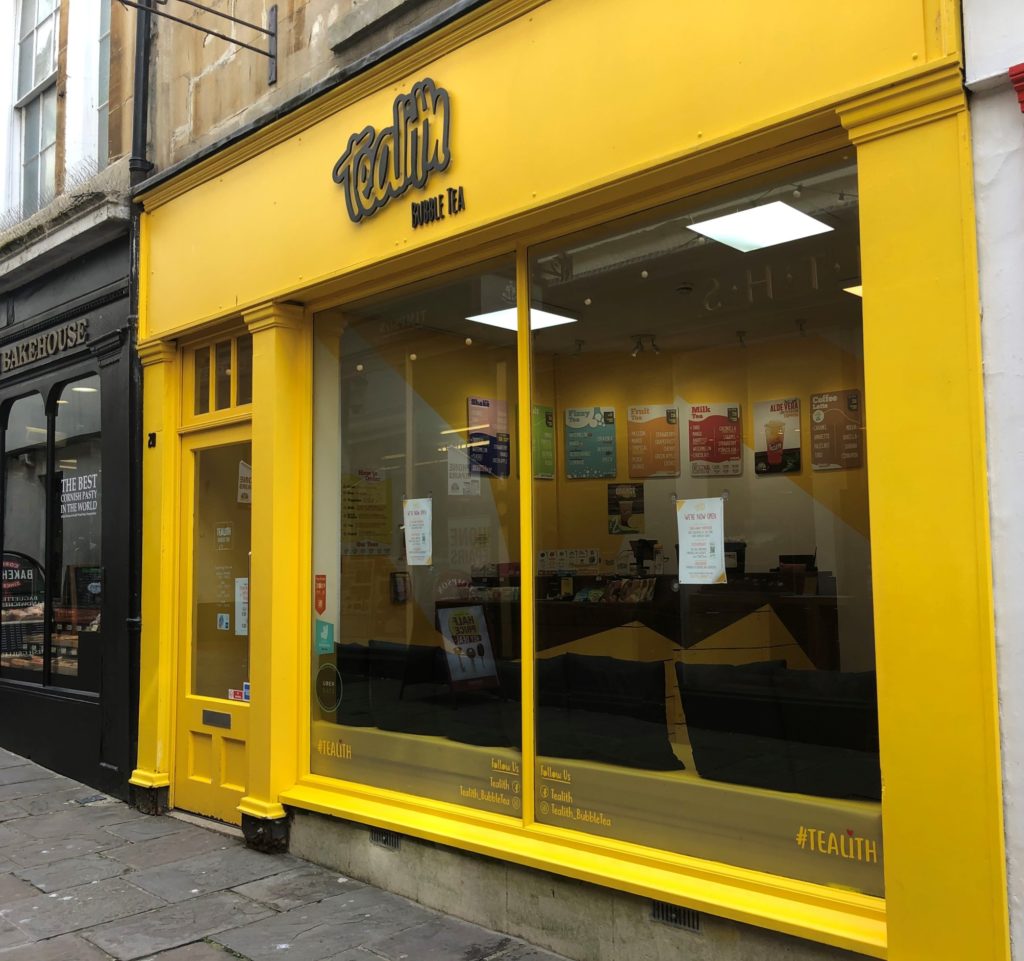 Thai and Chinese food, then please try the Giggling Squid (my personal favourite), Salathai, Thaikhun and Mai Thai as you'll find whatever you're looking for. Let me now give you some quick food spots, doughnuts then it's got to be Krispy Crème and for sausage rolls try Greggs. We do also have Subways, a few Nandos and a Burger King. Pret a Manger is somewhere straight up the road from Kingsmead Square and Bath recently got a KFC.
We all sometimes like a nice little wood-fired pizza so I recommend a takeaway from the Bath Pizza Company in Green Park or you can have one at the Stable, Pizza Express or Dough. (All are scrumptious, you'll have to decide your personal favourite).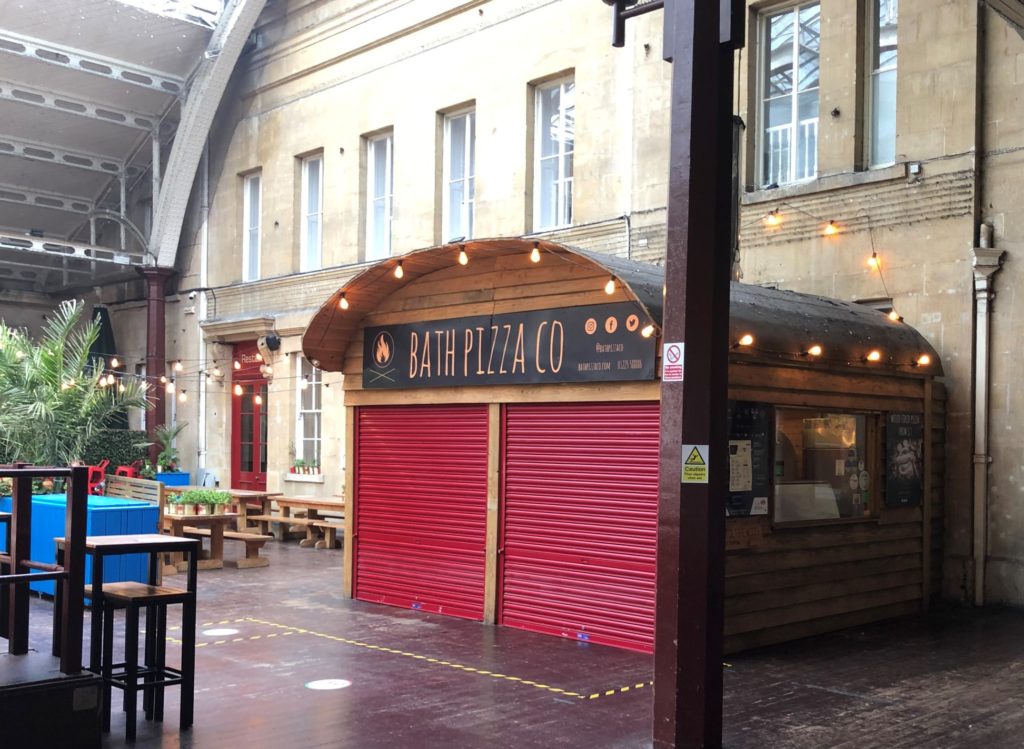 Want to have some Italian styled gelato, Swoon steals your heart (try the Bacio, a mix of chocolate and hazelnut in a waffle cone, ahh). For pastries and cupcakes, you can get a delectable, moist cupcake from Didi Cakes. A hidden place for pastries is the House of Fraser café in Milsom Street apart from the obvious Sweet Little Things.
After American chocolate chip cookies, very chocolatey, dense and moist at the centre, then it's Bens Cookies. Tired of Swoon, Dr Gelato right next to the Abbey is here for you and finally, there's Creams Café for all your sweet treats.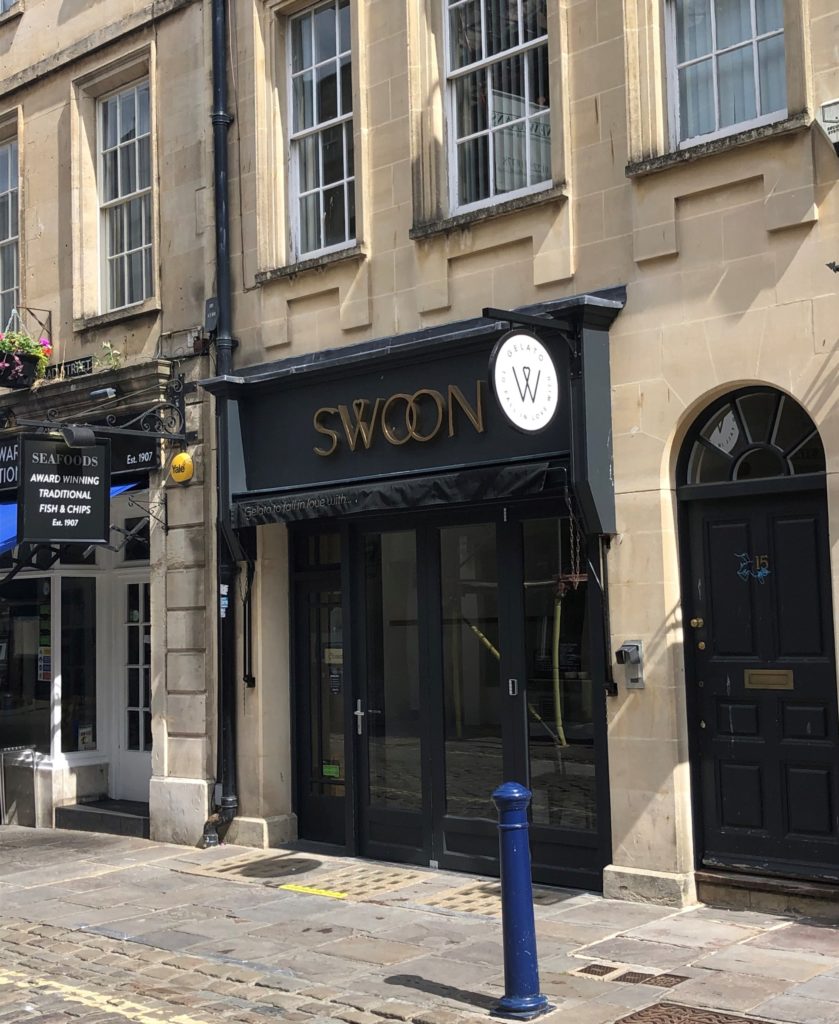 Try out Giraffe Bath, Absurd Bird and GBK you'll find all you need to tingle your pallet. Ole Tapas, for some Spanish Churros, and yes, of course, how can I miss Mission Burrito (50% on Wednesdays thank UniDays). Avellinos is an Italian Deli for you and your amici.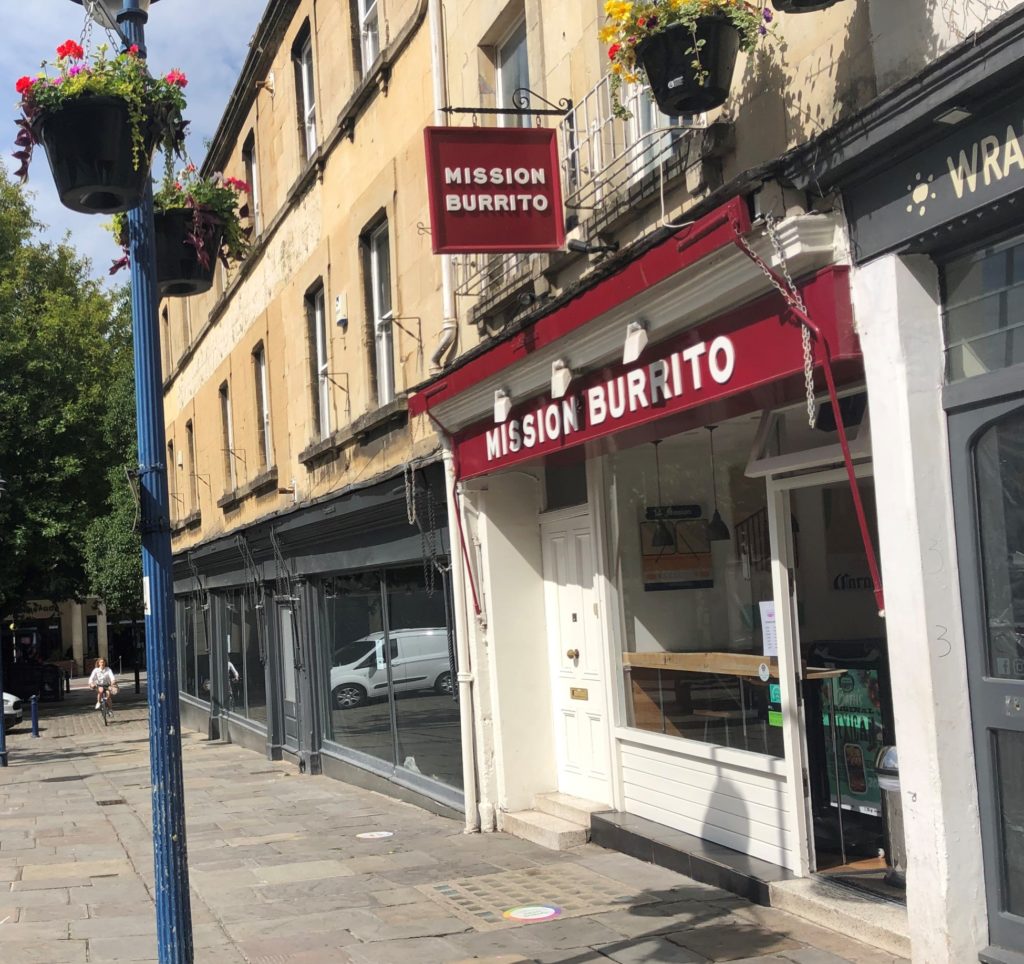 Need Chinese groceries or authentic Japenese Sushi?  You'll get the exact same crunch in the nori at the restaurant adjoining the Hondo Chinese Supermarket which is actually part of the supermarket. Hondo also stocks frozen meat, and red chilli sauce straight from Thailand. Or you can try Yen Sushi.
If you find yourself on a budget, Nongshim Noodles from the Fresh shop on the University campus only cost a pound and you'll be full by the time you've finished them.
On a typical weekend, you can also find some really good crepes and profiteroles in South Gate. Crispy on the outside, soft and tender on the inside, perfectly glazed and seasoned to perfection. Cajun-spiced chicken and seasoned fries at LJ Hugs, with his cart right between Halifax and SmashBurger. You'll go there again after licking your fingers.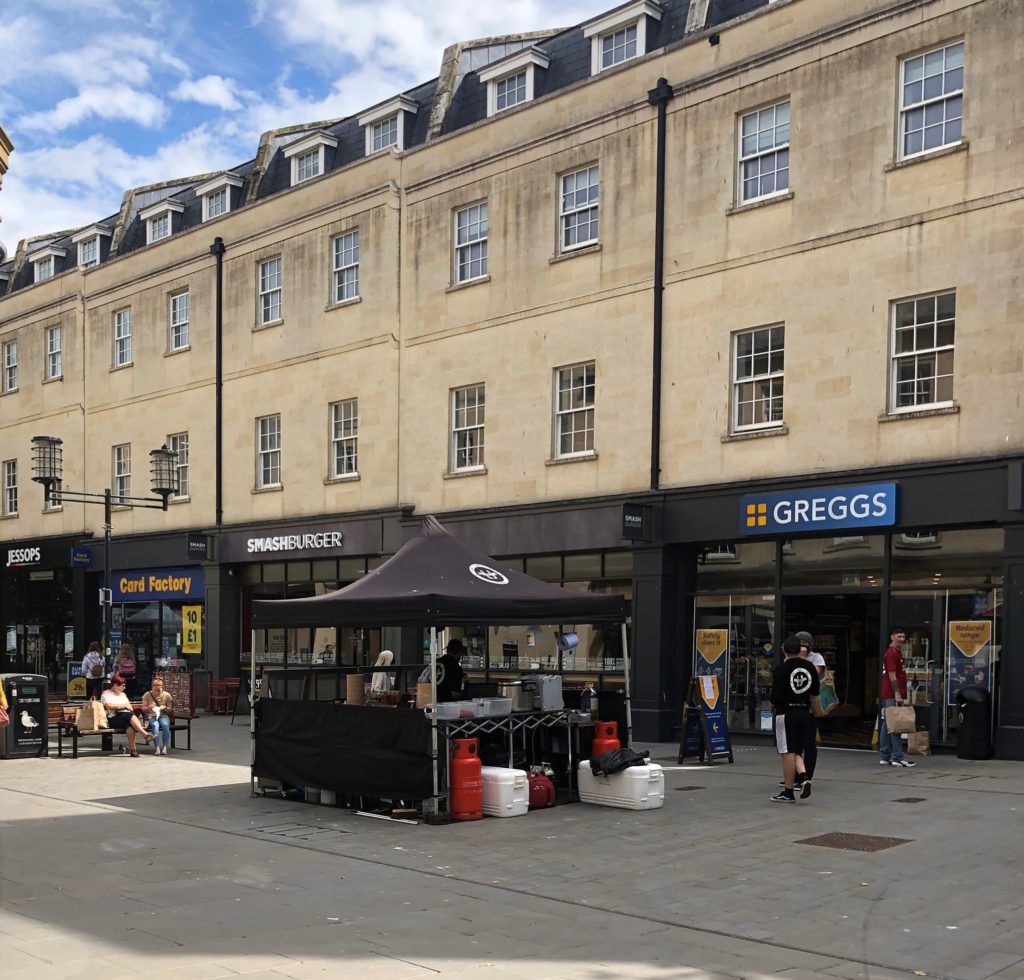 Date night? Raphael Restaurant for a candlelight dinner. The Botanist if you are feeling a bit fancy or maybe Bills, Bath is the way to her heart (I made a good rhyme here!).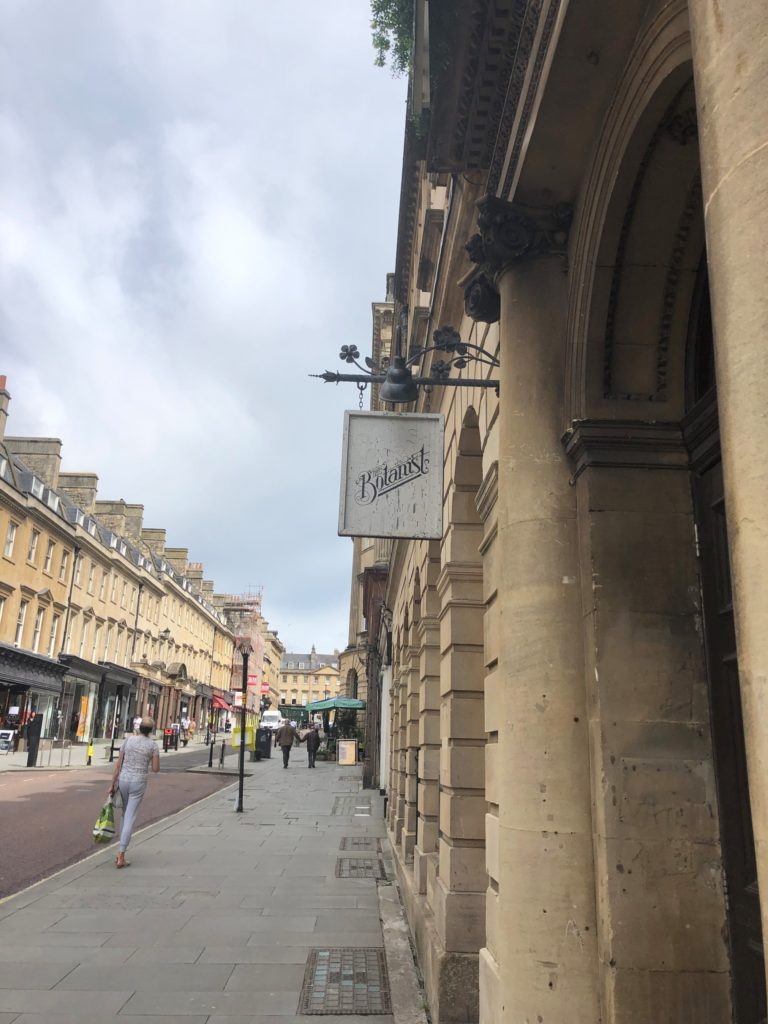 Now that I've told you so many places to go, you might want to go to some eating places with heritage. Most people go to Sally Lunn Buns, but on my student budget, I sometimes settle for a Sainsbury's bun with some jam and clotted cream! You don't need to queue and it's much cheaper. Yak Yeti Yak, for our Indian and Bangladeshi pals, you'll love the Dal Bhath (rice and lentil soup if anyone's wondering).
Finally, for some typical British customs like afternoon tea, it's got to be the Pump Room. Here you can have it served properly, just like her Majesty, with mini eclairs, pastries and biscuits on pewter plates.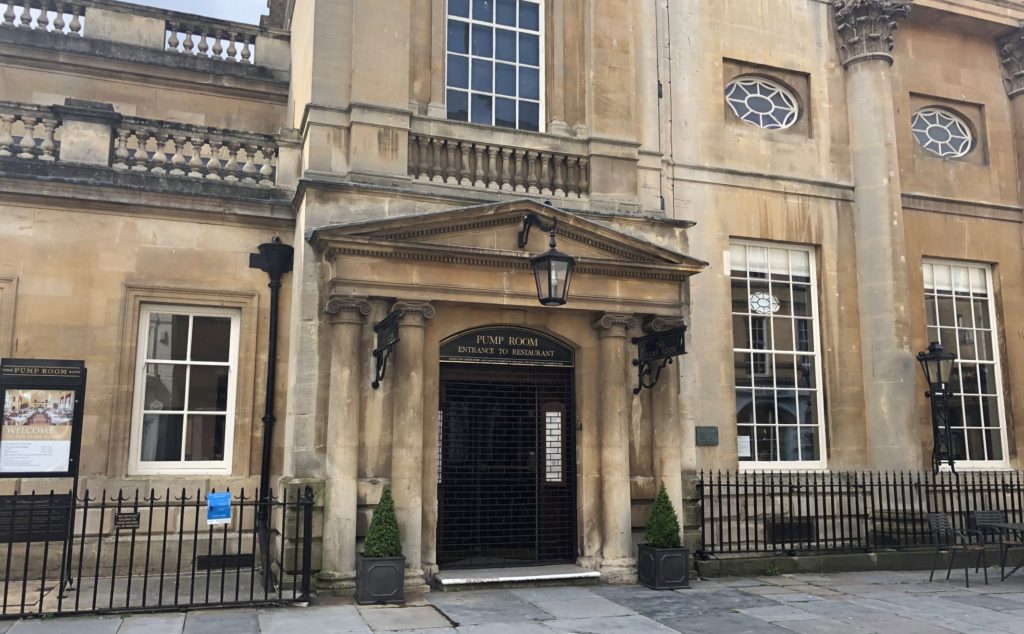 I don't think I've left anything out. I hope you have a wonderful food expedition here in Bath.
P.S Treat this seriously, it's based on 2 years of research, trying and testing but be sure to check out the websites for the latest information before you set off!