Faculty of Humanities & Social Sciences OYW Delegate 2020/21
To everyone reading, my name is Clemence Levoir and I am the new OYW Delegate from the Faculty of Humanities & Social Sciences. I am currently a second-year student in Politics & International Relations. As you might have observed by my name, I am a French student at the university of Bath. Before starting my studies in the UK, I received an entirely French secondary education: rather than sitting the A-Levels, I successfully passed the French Baccalaureate. I have always shown a great interest for international experiences and have always felt comfortable with adapting myself to systems that were new and different to me.
In this post, I will try to introduce myself a bit more and highlight my motivations to become a OYW Delegate.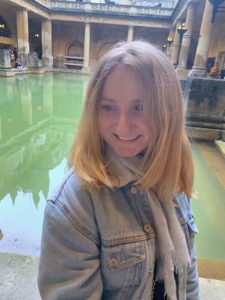 Why did I apply to become your delegate?
Before applying, I was not very acquainted with One Young World. When I got the promoting email, I saw a challenging opportunity which completely corresponded to what I wanted to do: play a key role and act for global challenges.
In the world….
When I applied to become your OYW delegate from the Faculty of Humanities, it was at the start of lockdown and I was seeking for a new objective that would shape my second year at Bath. At that time, it seemed like the world was meeting with a new war: the Covid pandemic and that all the great global challenges became even more crucial. Lockdown impacted every aspect of our lives: our economies, our education, our social disparities, our health systems…so on and so forth. And then what! Well, a couple months later, the BlackLivesMatter movement took off once again with George Floyd. These events comforted me in my role as a young ambitious woman. Everything that was happening reinforced my interests in what OYW was about:
Young voices working on global answers!
Representing the University of Bath….
When I applied to become your Ambassador, I insisted on my willingness to represent the university's whole student body. To me, our university is characterized by:   
Its great international and its social diversities!!
As an international student, I have the chance to discover the English system and its rich openness. It seemed a valuable asset to my application as the international community represents a third of our student body. I am thrilled and honored to stand for all of us and highlight our common concerns and interests. I also believe it completely fits in the OYW community as we all share the wish to become change-makers.
I am also a student with a severe visual impairment and witness the university's great social acceptance. When I began my studies last year, everything was made easy for me. I have learned that a disability is not meant to harm your projects. If it is a difference, it does not prevent you from becoming whatever you want to be. I am proud to represent students who might struggle a bit more.
 As I recall from my arrival at Bath: "we all belong at Bath"!!!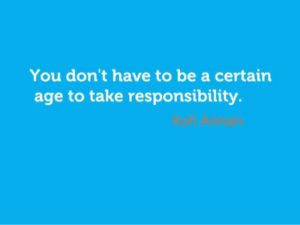 How do I see this year as your international Ambassador?
The Munich Summit…
Next April, with all the ambassadors, we will meet in Munich for a four-day long summit. During this meeting, I hope to learn from outstanding key personalities and benefit from their own experiences. Munich will be a unique opportunity to meet with people from all over the world who share this wish to create change. I am eager to talk with other young active people and hear about their experiences, ideas and goals. This opportunity will enable me to take part in the OYW international network and benefit from its rich diversity.
Throughout the summit, I hope to specifically hear about education and health.  I have always thought all social, economic and cultural challenges are rooted in our education systems. From my knowledge, education comes before everything else through its power to shape and educate spirits. Education allows us to bring up answers to all of our challenges. I also believe health is primordial and, after the pandemic, it seems fair to me to understand why so many improvements could be made.
My objective…
As education and social integration are crucial to me, this year I hope to raise more awareness on their mutual importance. From my experience as a young woman with a disability, I want to help people in similar situation and boost their self-confidence. My wish is to shed light on everyone's ability to play an outstanding role and dare realizing their ambitious projects.
Thank you for reading my first post, I hope I kept your attention!
Watch out for more of these soon!!