Where there is a will, there is a way. Or a Bloomberg Way*, in my case. What at first seemed like a barricaded wall, turned out to be an open door to endless opportunities for growth. But I will start at the very beginning of my journey.
Equipped with a set of motivational quotes and a healthy dose of optimism, I began drafting my application. Having researched multiple firms in the financial services industry, I realised that Bloomberg's core values resonated with my own. But the first hurdle wasn't very far. Bloomberg was not looking for an intern but full-time joiners instead. Although I was disheartened by this fact, I decided to draft an application, since the company's mission statement stood out to me. I knew that practicing applications could only benefit my interview skills in general. My summer holidays were long and the thrill of preparing and passing each assessment round kept me motivated.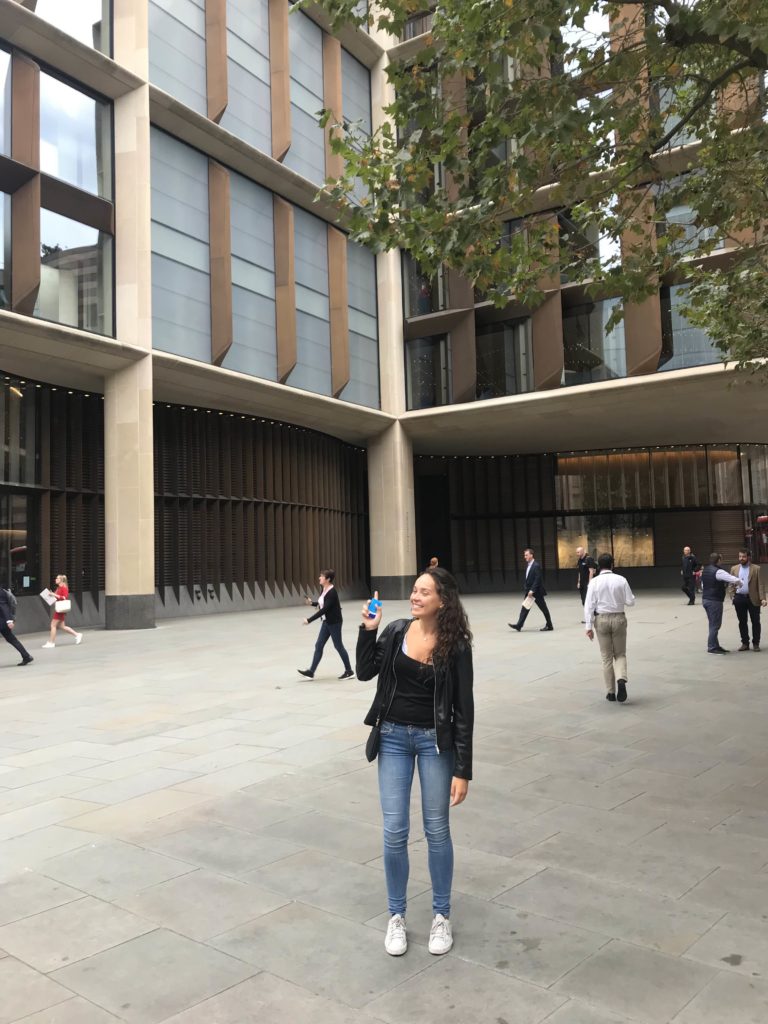 When I went to visit some friends in London during the same summer of 2019, I decided to pay a visit to Bloomberg's European Headquarters, the most sustainable office building in London. Whilst the glaring looks from the outdoor security guards kept me from going in and introducing myself, I gathered enough courage to ask two friendly Bloomberg employees on their way out, whether they could take a picture of me. Perhaps it was a look at the luminous ceiling from below or the interaction with my future colleagues, which motivated me to submit my application in the same week.
When I first arrived at the office, the energy projected by the ceiling was also reflected in the people around me. Fuelled by free snacks and futuristic escalators, I was introduced to the company's shared sense of mission and direction. The only thing that pulled me back to reality and quite literally on the ground were my sore feet at the end of my first day. The initial 10-week training programme was intense, but I realised how lucky I was to be taught by experts who had years of experience in their respective field or asset class. Each lunch break was filled with inspiring conversations and a new sightseeing recommendation, which I noted down for future reference. Whilst telling a fun fact about myself as an introductory exercise kept everyone in a good mood, it was the supportive atmosphere in my team which made me happy in return.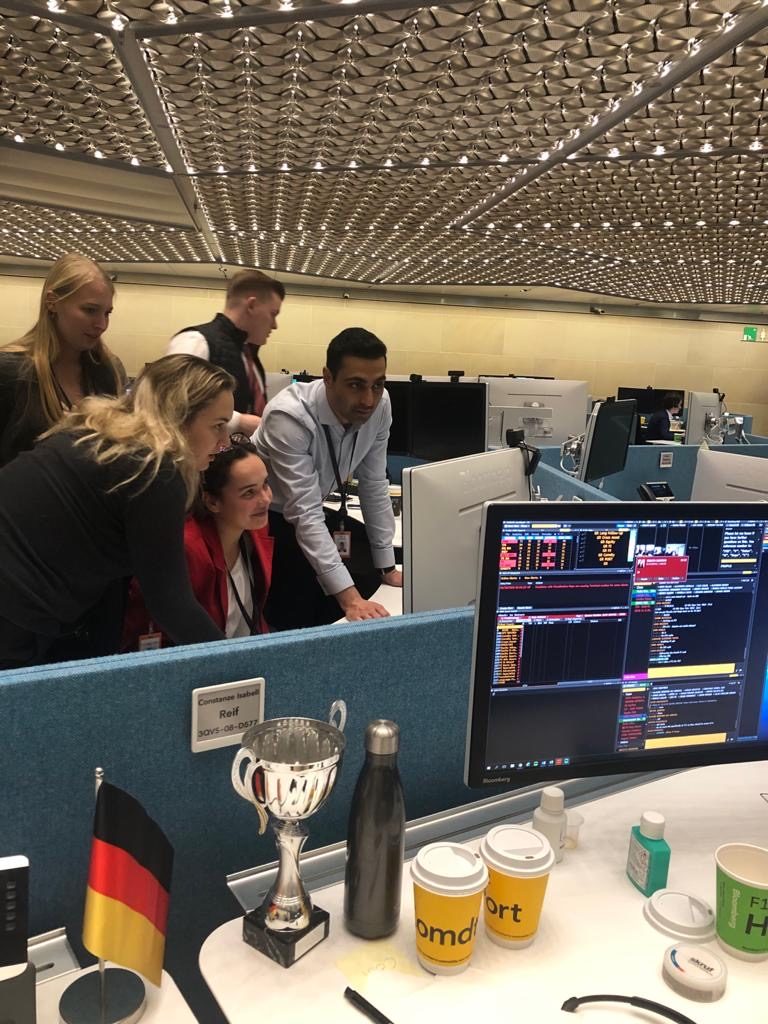 Despite adjusting to the daily routine quickly, each day presented me with new client queries and problems to solve. Bloomberg Terminal clients are amongst the most diversified in the entire industry, since there is a need for real-time data and accurate information flows in each firm and position. I realised the benefits of diversity when creating presentations for my team as Diversity & Inclusion Ambassador. This role also gave me the opportunity to collaborate with managers, which resulted in shadowing sessions in other areas of the firm. Although I was located at the heart of the finance industry in a big city, I felt more at home than ever, since I was placed in midst of the German speaking team.
At this point, I would have never dreamt that I would literally be working from home when the entire business model shifted to a virtual work environment. As part of a business-critical taskforce who remained in the office until the day it shut, I was finally glad to be able to see my family amongst the bleak outlook of the pandemic. The management team organised virtual pub quizzes, which kept the team spirit alive and I was able to make an impact by organising a running challenge, which also spread amongst other departments. One of my highlights includes the day, where we welcomed 43 new interns to the company and I was proud to be able to help them directly with most questions, which I remember asking during my first few weeks. In order to avoid saying goodbye to my colleagues and an amazing company, I would like to end this reflection in my native language. In Germany, we say "Auf Wiedersehen" which translates to "Until we see each other again."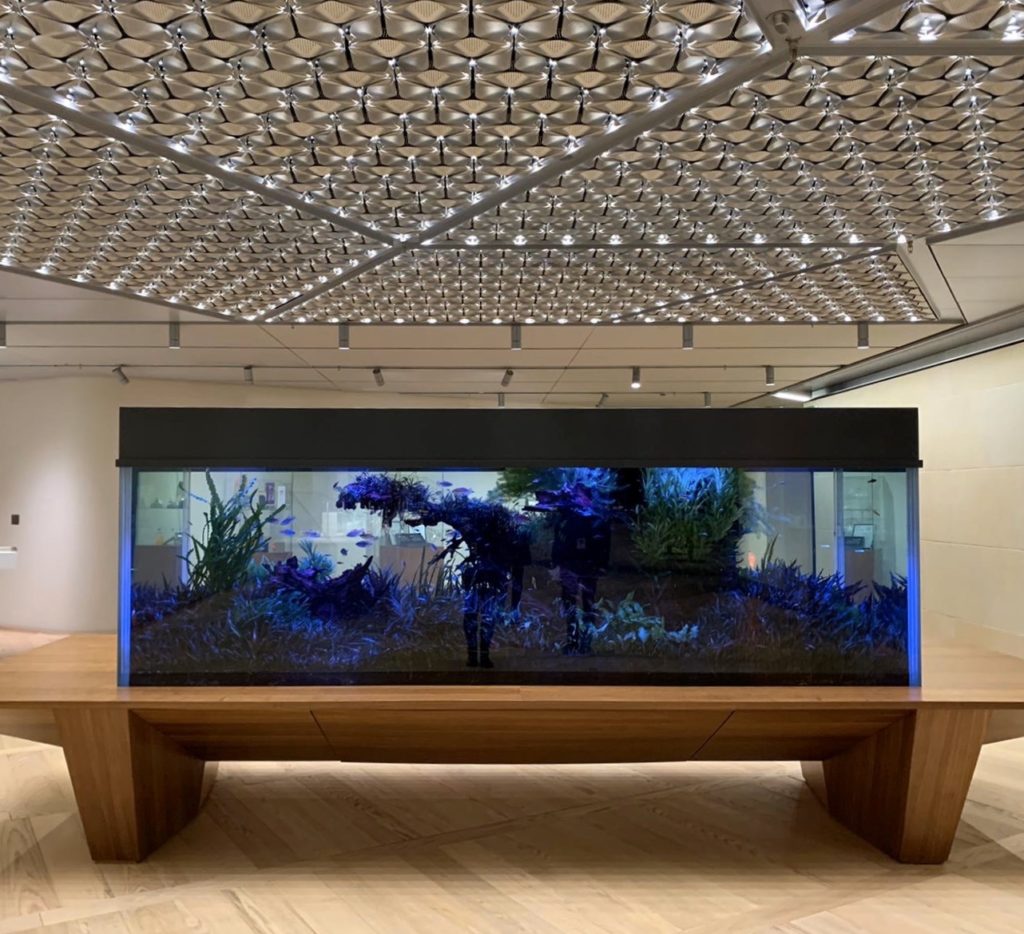 *"The Bloomberg Way", is a reporting and style guide written by Bloomberg News Editor-in-Chief Matthew Winkler