Check out my previous post, My clearing journey to Bath, to see how my first semester went, from when I came to the University of Bath through Clearing all the way up to Christmas.
January Exams
I went home for Christmas in mid-December and I got a start on revising for my January exams. I found out that I am very easily distracted when studying from home, which was good to learn! Maths can be a very weird subject to revise for, what works best for me is first writing up all the content I've learnt from lectures then practising problems that apply the content. Here is an example of my notes.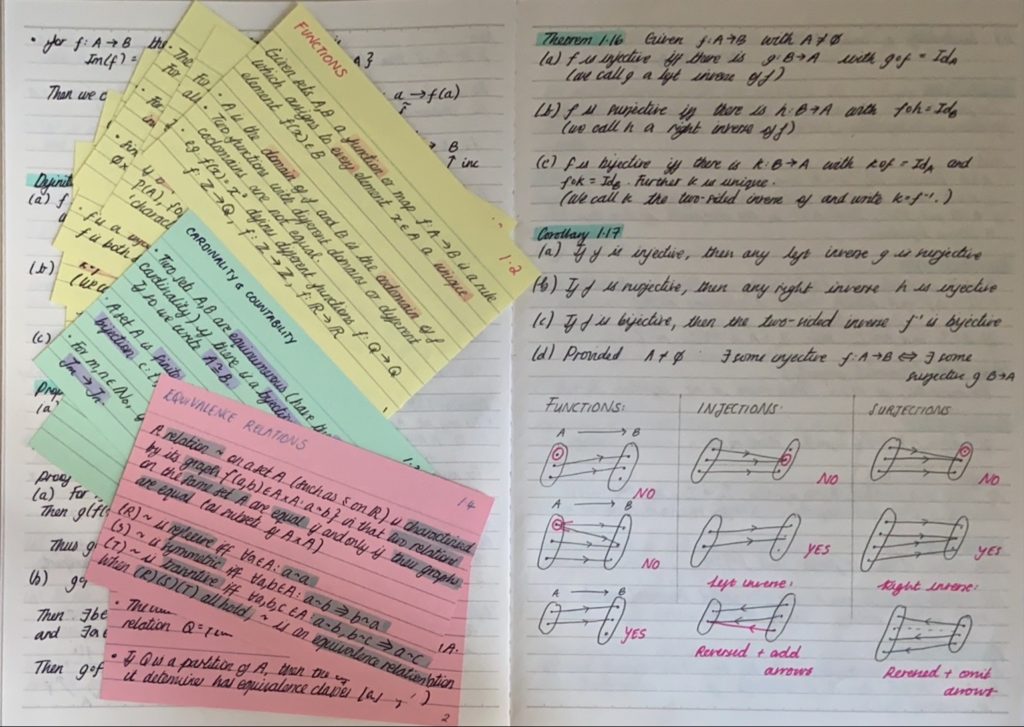 My first university exams were definitely challenging. I was very proud of my results when they came out, but it took some getting used to the idea that you don't need to get perfect results at university, in fact, it's really difficult!
J.P. Morgan Scholarship
After I had been accepted into Bath, I was emailed a link of scholarships that were available to me. One that particularly looked good for me was the J.P. Morgan Winning Women in Technology Scholarship. It's a scholarship for every year of your study and a paid placement. I have always been an advocate for more diversity in STEM, I regularly volunteer for a charity whose aim is to get young girls interested in STEM and I ran a STEM club during sixth form for girls in Year 7 and 8. The scholarship seemed perfect for me, so I applied a month into my first semester. In January, I found out that I had made it to the Assessment Centre stage and I was so happy! I made it through the Assessment Centre and I am a proud J.P. Morgan Scholar.
Working as a Campus Outreach Ambassador 
A few months into my first year, I thought about how great the ambassadors were for my Offer-Holders Residential (read my previous post for more information on the residential) and I emailed the person who ran it asking if I could volunteer. She signposted me to apply to be a Campus Outreach Ambassador. I quickly applied and found out I got the job in November, but I didn't start work until after I had my DBS check was completed, which was after Christmas.
My duties as a student ambassador include:
Giving campus tours
Working on Applicant Visit Days
Giving talks at Higher Education fairs
Helping out on residentials
Working as a subject specialist ambassador on programmes such as Discover Bath or Pathway to Bath
February Maths Offer-holders Residential
I had such a great time working as an ambassador on the same residential I was an offer-holder on, just a year ago! I felt like I had gone full circle. We gave the student campus tours and we held a Q&A. We then taught them the statistics they needed to know to attend a real first-year lecture. I remember how excited I was to go to the lecture as an offer-holder, it was quite scary but I enjoyed it. It was my first real experience of being in a university lecture. I'm the first generation of my family to go to university, I hadn't had a lot of experience of university life and the residential gave me a good taster. I enjoyed the residential as an ambassador, it made me reflect on how much has changed for me in a year.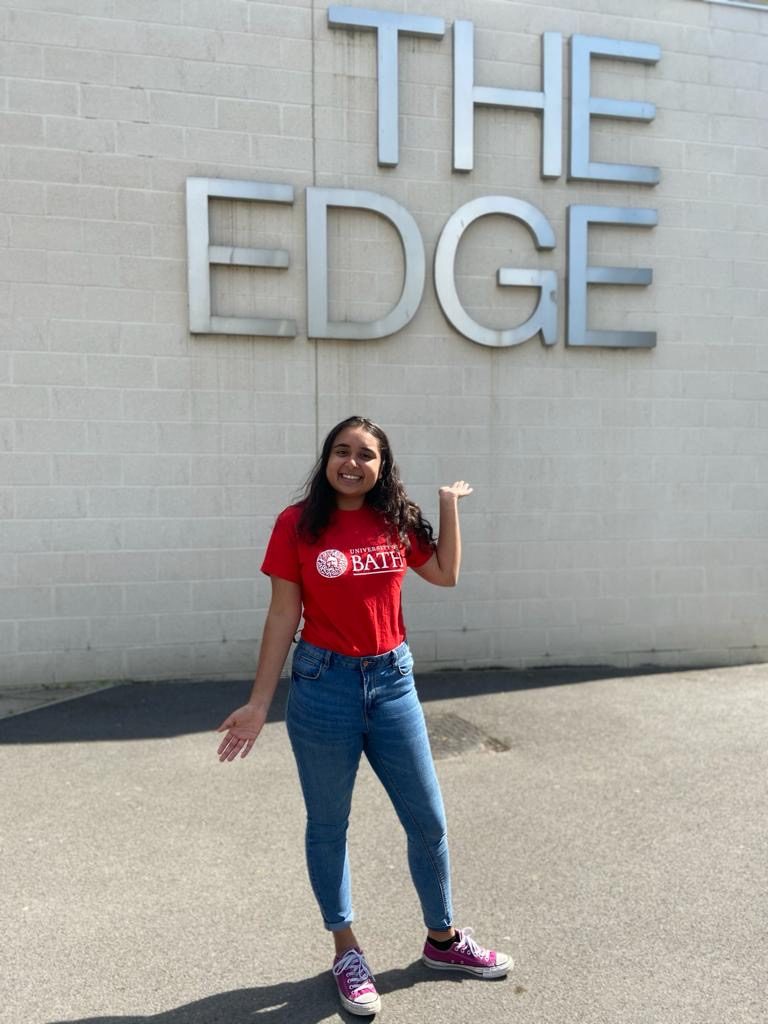 Pathways to Bath
Pathways to Bath is an online programme for Year 12 students. Students are provided with lectures and lecture notes on a different mathematical topic each session, so they can complete their problem sheets. It's very similar to how it works during university. As an ambassador, I help them understand the content if they are struggling, I mark their problem sheets and give them feedback. I have really enjoyed getting to know these students and hopefully getting them to love maths as much as I do, I would have loved to have taken part in a programme like this in Year 12!
Guildhall Scholarship Celebration
As a J.P. Morgan Scholar, I was invited to attend the Scholarship Reception held in The Guildhall. I had never been inside The Guildhall before, it is such a beautiful and historic building. I really enjoyed the event, I met the other J.P. Morgan Scholars and I had delicious food!
My thoughts so far
Going through Clearing, it's very easy to feel like you're 'settling' for a university but that has not been the case for me. In my year so far, I have accomplished so much. I've made so many new friends, I'm working as a Campus Outreach Ambassador and I'm on an amazing scholarship with a placement lined up already. I absolutely love it here at the University of Bath, and I truly believe I belong at Bath.